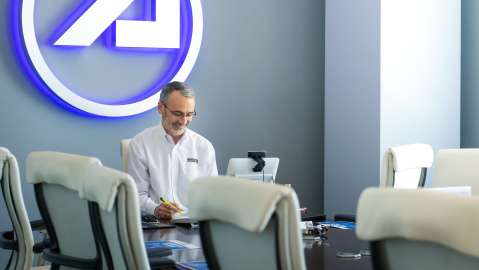 LETTER FROM THE PRESIDENT AND CEO
Welcome to The Aerospace Corporation's 2020 Corporate Social Responsibility Report on behalf of our President and CEO.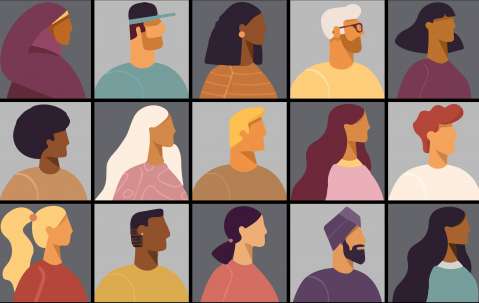 AEROSPACE'S COMMITMENT TO DIVERSITY, EQUITY AND INCLUSION
Aerospace's Office of Diversity, Equity and Inclusion (DEI) and Executive Diversity Council establish a new, strategic framework to augment and reinforce our efforts in creating long-lasting impact for a diverse and inclusive workplace.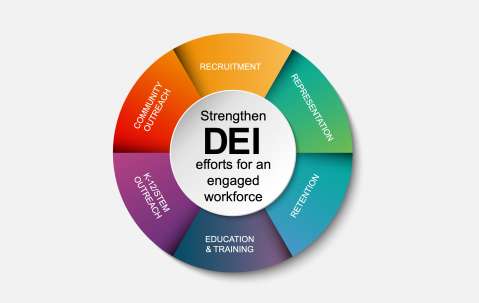 EFFECTING CHANGE THROUGH THE AEROSPACE COMMITTEE FOR EQUALITY
The Aerospace Committee for Equality (ACE) is leading our holistic effort that spans across the enterprise to address six critical Focus Areas: Recruitment, Representation, Retention, Education and Training, K-12 STEM Outreach and Community Outreach.
THE AEROSPACE COMMITTEE FOR EQUALITY LAUNCHES MATCHING DONATION CAMPAIGN FOR DEI
Aerospace's first-ever employee matching donation campaign for diversity, equity and inclusion causes is just the beginning of much more to come from ACE.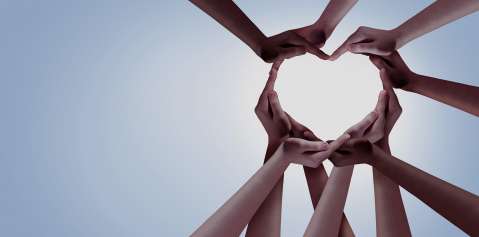 DIVERSITY, EQUITY AND INCLUSION
DONATIONS

AEROSPACE EMPLOYEES LOOK TO MAKE A DIFFERENCE

Aerospace employees support many different good causes, and Aerospace Cares helps to facilitate these processes to maximize the impact of their meaningful donations and volunteer efforts.

Whether it's through their caring donations or generous volunteer hours, Aerospace employees are always looking to help great causes. To help facilitate the process and provide them with opportunities to get involved, the Aerospace Cares program uses a simple, unified platform via which employees can volunteer their time for mentoring and other activities and donate to vetted charities. Initiatives throughout the year have included volunteer blood drives and the donation of personal protective equipment to aid in the fight against COVID-19.

MENTORING

CONTINUING OUR VALUES THROUGH MENTORSHIP AT AEROSPACE

A culture in which mentor and mentee relationships flourish is essential to Aerospace's continuing legacy of commitment to our people and unbiased technical excellence.

The Aerospace Corporation has a rich mentoring culture. With 60 years of amassed technical knowledge within our hallways and labs, Aerospace employees have access to a wealth of information and experience shared among their fellow engineers and scientists.

COVID-19

AEROSPACE EMPLOYEES COLLABORATE TO FIGHT COVID-19

Through brainstorming ideas, pooling our talents and leveraging Aerospace resources, our people are finding ways to continue to combat the pandemic.  

The Aerospace Corporation's employees are actively searching for ways to aid in the fight against the COVID-19 outbreak. In addition to donating much-needed medical supplies to local hospitals, Aerospace employees are coming together to brainstorm ideas for combating COVID-19 using the corporation's resources and expertise.
STEM SCHOLAR

AEROSPACE STEM SCHOLARSHIP PROVIDES OPPORTUNITIES FOR NEXT GENERATION

Aspiring civil engineer awarded 2020 Dr. Wanda M. Austin scholarship. Itzel Thomas Sanchez is dedicated to sharing her passion for STEM. Now The Aerospace Corporation is honoring her passion by awarding Sanchez the 2020 Dr. Wanda M. Austin STEM Scholarship.

Sanchez, who is interning in Aerospace's Acquisition Support and Information Department this summer, sought out extra science, technology, engineering and mathematics (STEM) coursework through advanced placement classes.

STEM TALKS

TALKING STEM FOR LEARNERS OF ALL AGES

The Aerospace STEM Hour launched as a weekly virtual series for STEM education to help families in the work-from-home and homeschooling environment during the COVID-19 pandemic.

To help students and parents deal with the work-from-home and homeschooling environment as a result of COVID-19, Aerospace launched a new weekly STEM educational program to teach current and future engineers and scientists about the possibilities of space.

NEW SPACE FANS

SPACE HAS NEVER BEEN MORE EXCITING

Aerospace President and CEO Steve Isakowitz discusses why there's never been a more exciting time in space at Loyola Marymount University's Seaver Spotlight series.

A new generation of launch vehicles lowering the cost of access to space. Cutting-edge technologies being packed into ever-smaller satellites. A burgeoning commercial industry that's opening new frontiers in low-Earth orbit and beyond.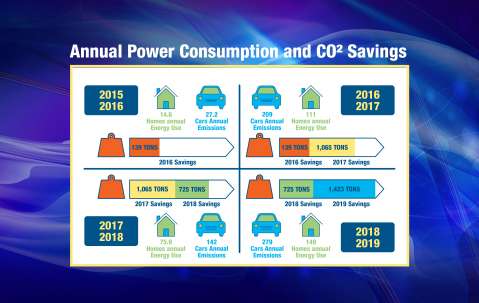 SUSTAINABILITY BY THE NUMBERS
Aerospace demonstrates honorable corporate citizenship by ensuring by meeting our own needs without jeopardizing the needs of future generations. Aerospace headquarters continued the trend of reducing our electrical consumption. The trend can be attributed to Aerospace's sustainable best practices and adopting newer more efficient technology.
For a look at some of the many ways Aerospace's innovation and technical excellence is contributing to the protection and exploration of our planet, explore the work our people do every day in our collection of stories to celebrate this year's Earth Day.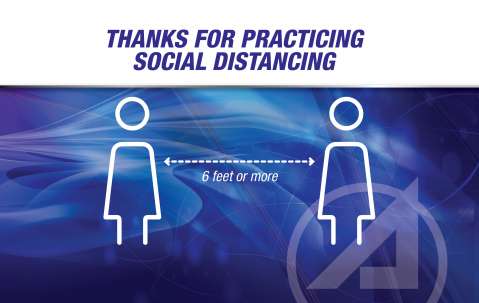 KEEPING OUR PEOPLE SAFE AGAINST COVID-19
Commitment to our people is a pillar of Aerospace's values. During the COVID-19 pandemic, our leaders took critical steps to prioritize the safety and wellbeing of our employees as we continued to deliver on the mission.