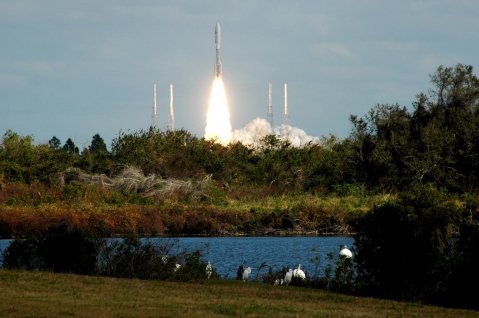 Agility in Production & Launch — Disrupting Business as Usual
How might agility and the notion of satellites as a commodity be injected in government space production and launch? Join us at Space Florida's and OneWeb's facilities near Cape Canaveral, Florida, for a first-hand experience of production agility followed by keynotes and panel discussions with leaders in the space enterprise who are confronting these choices.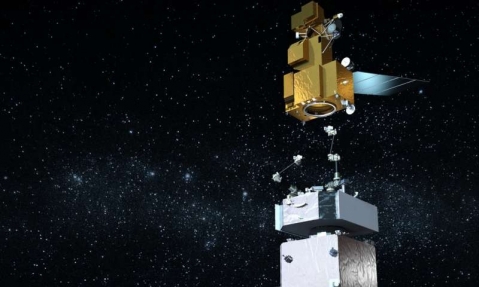 Game Changer: On-Orbit Servicing
A new generation of cooperative spacecraft designed specifically for on-orbit servicing could upgrade their own hardware every few years — a need that has been identified by the commercial, civil, and military satellite sectors. How might on-orbit servicing change the game?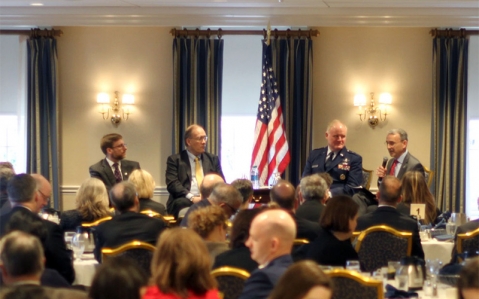 Center for Space Policy and Strategy
The Center for Space Policy and Strategy is dedicated to shaping the future by providing nonpartisan research and strategic analysis to decisionmakers. The CSPS is part of The Aerospace Corporation, a nonprofit organization that advises the government on complex space enterprise and systems engineering problems.
CSPS Speakers
The Center for Space Policy and Strategy is committed to advancing the discussion about national priorities in space. Our policy experts routinely present their research, analysis, and specialized insights at conferences and symposiums throughout the world. To book a speaker for your next event, please submit a request below.
Stay current on space policy
Subscribe to the Center for Space Policy and Strategy mailing list.