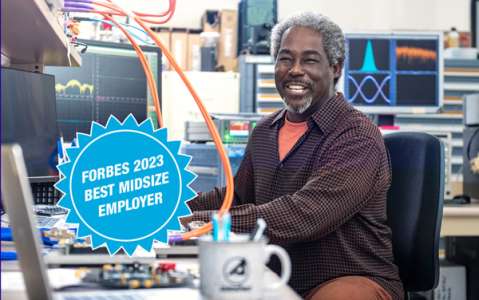 Aerospace Named One of America's Best Midsize Employers by Forbes for Third Consecutive Year
The Forbes America's Best Midsize Employers list was compiled through an independent survey among 50,000 Americans who worked for businesses with at least 1,000 employees. Participants were asked to rate their willingness to recommend their own employers and to nominate other organizations.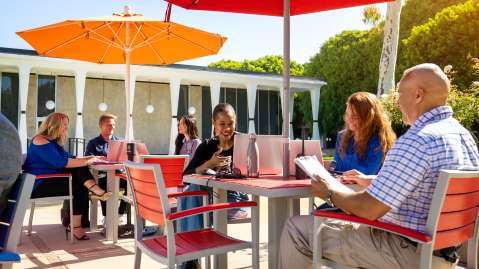 Diversity, Equity and Inclusion
At Aerospace, we believe that we can only fulfill our goals—and those of our customers—by securing a diverse and inclusive workforce, and an environment that will nurture the best ideas and generate the most novel innovations.
Aerospace Virtual Tours
Aerospace's virtual tours allow you to explore our state-of-the-art facilities from the comfort of your own desk. Available self-guided tours include:
• xLab
• iLab
• STARS Mission Operation Center
• Physical Sciences Laboratories
The Brightest Minds of Today
Solving the nation's hardest problems means recruiting and retaining the brightest minds available.

Our collective expertise spans from math, chemistry, and physics to mechanical, aeronautical, and electrical engineering, drawn from private industry, academia, and government talent pools. More than two-thirds of Aerospace's technical staff holds an advanced degree, with 788 holding a Ph.D. in their respective fields.

Together, Aerospace's technical staff have an average of 26 years of technical experience, with many finding a long-term home with the company to grow their careers and maximize their impact.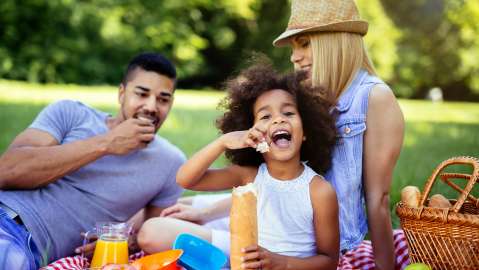 Our Benefits
We work in a collaborative and inclusive environment with strong values focused on our mission, innovation, and people. We offer a comprehensive total rewards portfolio with a wide array of employee programs and services.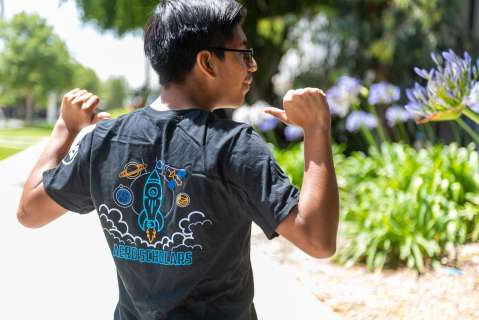 Corporate Social Responsibility
Corporate social responsibility (CSR) is the merger of business and community interests to better the society we share. Aerospace has been committed to CSR since our inception, with employees consistently contributing resources, time, and money to educational, social, and environmental programs.
Our Locations: Support Where It's Needed Most
Aerospace works side by side with our customers wherever they are—staffing two dozen locations across 11 states and anchored by our two largest campuses, in El Segundo, Calif., and Chantilly, Va. Our network of campuses include ongoing expansion at our Colorado Springs, Albuquerque, and Huntsville locations.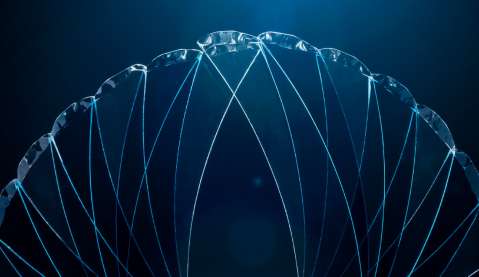 Awards and Recognition
Aerospace employees are regularly recognized by customers and industry groups for their outstanding accomplishments.
All Aerospace employees working in organizations with technical responsibilities are required to apply for and maintain at least a Secret clearance.  U.S. citizenship is required for those positions.
Equal Opportunity Commitment
The Aerospace Corporation is an Equal Opportunity/Affirmative Action employer. We believe that a diverse workforce creates an environment in which unique ideas are developed and differing perspectives are valued, producing superior customer solutions. All qualified applicants will receive consideration for employment and will not be discriminated against on the basis of race, age, sex (including pregnancy, childbirth, and related medical conditions), sexual orientation, gender, gender identity or expression, color, religion, genetic information, marital status, ancestry, national origin, protected veteran status, physical disability, medical condition, mental disability, or disability status and any other characteristic protected by state or federal law. If you're an individual with a disability or a disabled veteran who needs assistance using our online job search and application tools, or need reasonable accommodation to complete the job application process, please contact us by phone at 310.336.5432 or by email at ieo.mailbox@aero.org. You can also review Know Your Rights: Workplace Discrimination is Illegal, as well as the Pay Transparency Policy Statement.