Aerospace is committed to inspiring the next generation. Since 2013, we have supported K-12 education by hosting educational programs for teachers and high school students. Free of charge, these events expose participants to the research, state-of-the art facilities, and 21st century skills needed to succeed in the STEM fields and provide real-world examples of problems and solutions.
COVID-19 RESPONSE: The safety of our program participants, staff, and their families is our highest priority. All Aerospace STEM programs are virtual until further notice.
Upcoming Summer Programs

Aerospace Academy
Aerospace Academy is a free summer academic experience, held July 12–July 22, 2021. Participants will complete activities and solve educational prompts that relate to real-world technical problems. During the Academy, participants will be provided a mentor as well as opportunities to meet with STEM professionals and observe the groups working to achieve mission success. To apply for Aerospace Academy, an applicant must be a high school senior or first-generation college student and meet other criteria outlined in the application. Applications can be downloaded here and are due no later than Friday, May 28, 2021.
Download Application (PDF)

Aerospace High School STEM Institute
Attention, high school students!  Are you interested in pursuing a STEM career after high school?  Our Virtual High School STEM Institute registration is now open. The free program will run from July 26–29, 2021 over Zoom.  Join us to learn about different careers in aerospace, collaborate with experts and apply problem-solving skills.  Application deadline is May 28, 2021. Be the future of space!
Download Application (PDF)
Past Events
 


Audience with Aerospace: Rockets and Launch

Join us with your classroom for a discussion on Rockets and Launch on Tuesday, March 30 at 12:00 p.m. PT. This presentation will last 30 minutes and will feature an overview of rockets and launch with a live question and answer session with an aerospace expert.

Audience: Middle and high school classes
Teacher Professional Learning Series: NEO App Workshop
March 24, 2021 from 4:00 p.m.–5:30 p.m. PT
The Asteroid Deflection App, created by Aerospace in partnership with NASA/JPL, is a science-based tool that aims at using physics and orbital mechanics to model an approaching asteroid that can be deflected using multiple parameters. The app can host diverse teams that can engage in different scenarios and friendly competition to save Earth from an impending impact. As teams of students work together, they communicate and simulate possible solutions. Try this app with your high school class and give your students the opportunity to save the world! Free resources provided at the conclusion of the program.
Audience: High school teachers
Engineers Week 2021! 
Aerospace was proud to participate in #Eweek2021! Follow us on Instagram, Twitter and Facebook and visit our YouTube Channel to find recorded events. #STEMatAerospace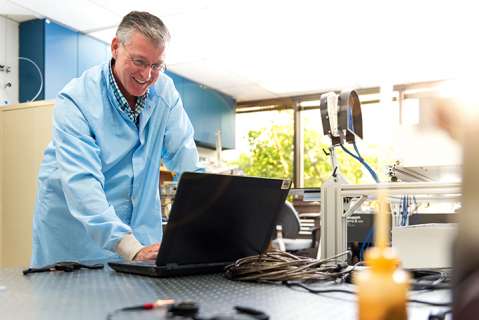 STEM Speaker Request
Want an audience with Aerospace? The Aerospace Corporation is excited to offer virtual STEM speaker visits to K-12 classrooms nationwide.
Space News Happens Fast
Don't miss out on the latest from Aerospace