Dr. Wanda M. Austin STEM Scholarship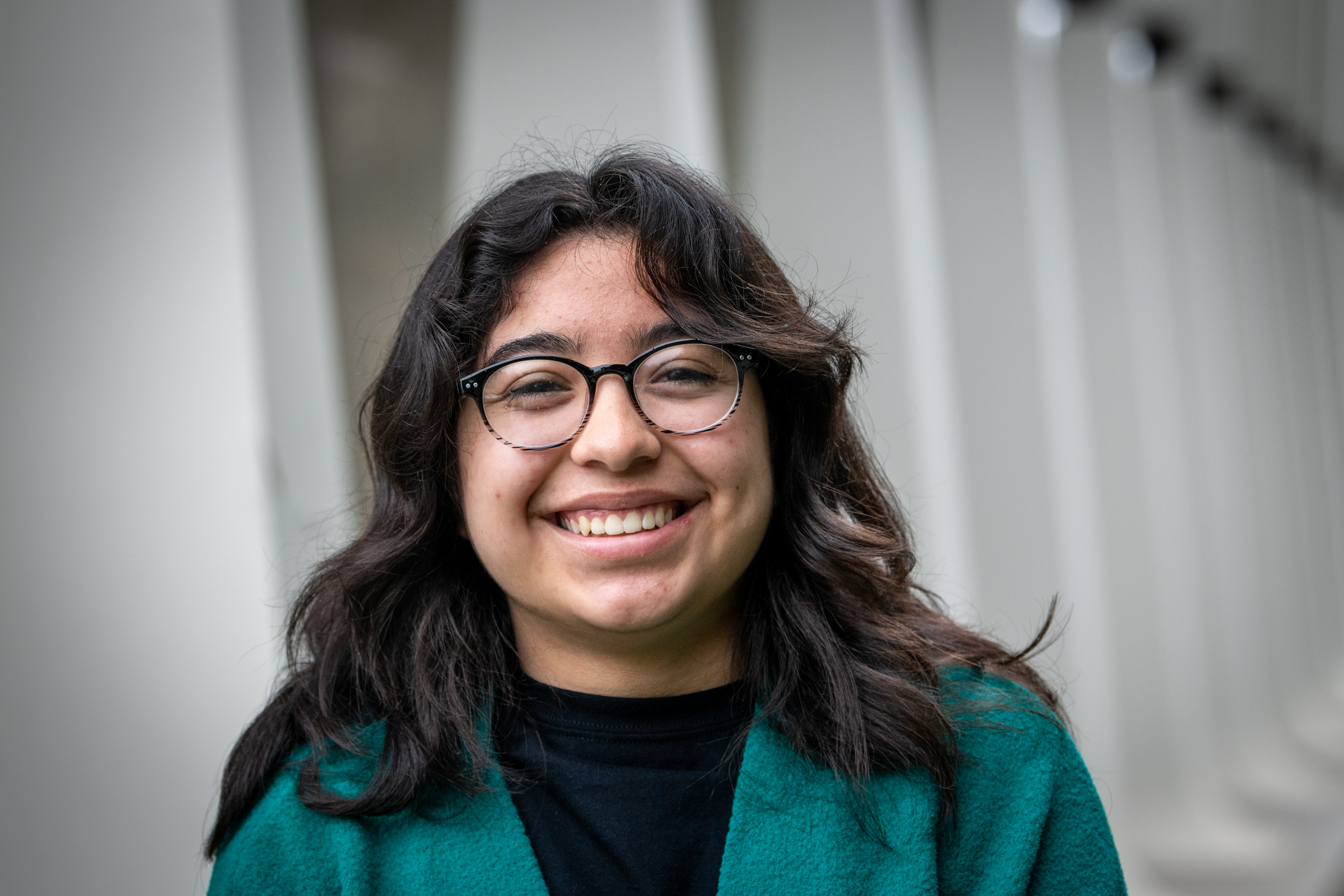 The recipient of the 2023 Dr. Wanda M. Austin STEM Scholarship is Evelyn Gamez, 2023 Valedictorian of Hawthorne High School in Hawthorne, Calif. Gamez received a paid summer internship, mentoring and a $10,000 per year scholarship, renewable for up to four years. This fall, she will be attending California State Polytechnic University, Pomona, where she will be majoring in manufacturing engineering. Gamez was co-captain of the robotics team, president of the school's Mathematics, Engineering, Science and Achievement (MESA) Club, and was also named MESA Student of the Year.
"We are thrilled to recognize and support Evelyn and all of this year's STEM scholarship recipients," said Steve Isakowitz, Aerospace president and CEO. "Evelyn's leadership, academic excellence and passion for engineering make her an excellent addition to our growing ranks of Dr. Wanda M. Austin Scholars. These awards are an investment in strengthening our workforce and the communities where our employees work and live, while exemplifying our ongoing commitment to diversifying the space industry."
The Dr. Wanda M. Austin STEM Scholarship was created eight years ago to provide internship opportunities and financial support to exceptional academic student leaders from underrepresented backgrounds.
Future STEM Leaders Scholarship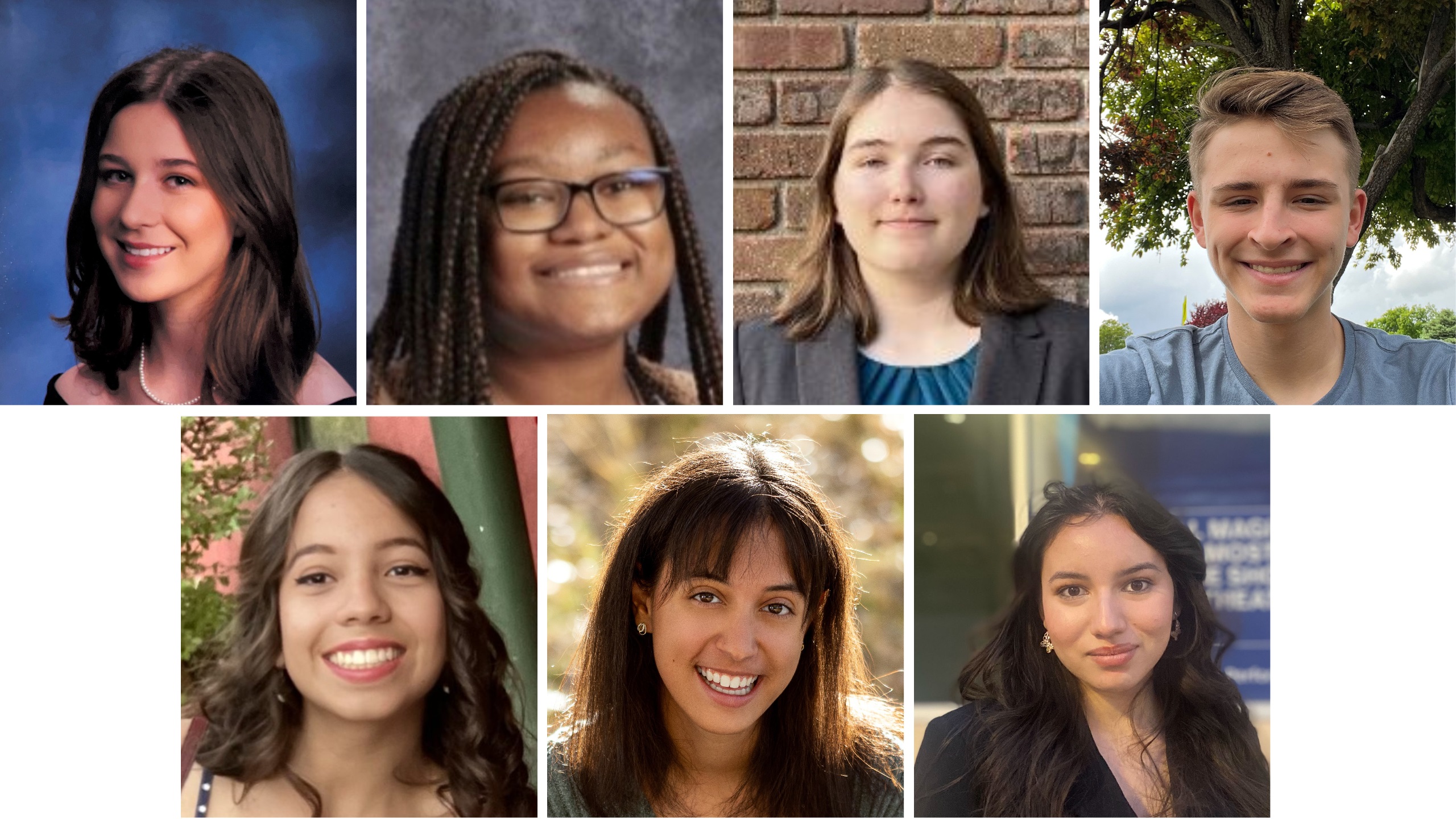 This year, there are a record seven recipients of the Future STEM Leaders scholarship from five of Aerospace's national locations. Each recipient receives a one-time $5,000 scholarship towards their studies at a four-year college or university. They are also matched with Aerospace mentors as the students navigate college and the workforce. The Future STEM Leaders Scholarship program aims to provide opportunities to incoming first-generation college students at Aerospace locations across the country. Recipients are selected based upon active participation in their communities, demonstration of leadership initiative, and commitment to pursue an undergraduate degree in physical sciences, computer sciences, engineering, or mathematics.
Elliott Bossetti is a rising senior at Pine Creek High School in Colorado Springs, Colo. She is interested in cybersecurity and engineering, and is certified in Cloud Essentials and IT. She enjoys working with her peers in technological activities and projects.
Armani Boucaud is a rising senior at Alexandria City High School in Alexandria, Va. She is a student athlete, serves as secretary for both the National Junior Honors Society and the Zeta Phi Beta Sorority, and is a member of the Math Honor Society, the Key Club and the Black Student Union. She plans to study cybersecurity engineering in college.
Jeremy Cupp is a rising senior at Ogden High School in Ogden, Utah. He will be continuing his engineering studies in Fall 2023 and is looking forward to expanding his academic skills.
Ada Pratico is a graduating senior from Huntsville High School in Huntsville, Ala. She will be studying mechanical engineering this fall at Auburn University.
Sabrina Montoya is a graduating senior from Rio Rancho High School in Albuquerque, NM. She was named Outstanding Young Researcher during a local science competition for her team's project modeling optimal travel methods to Mars. She will be attending New Mexico State University in the fall to study aerospace engineering.
Lorena Madrid Larranaga is a rising senior at Albuquerque High School in Albuquerque, NM. She is a member of PAUSE, National Honors Society, MESA, Girls Who Code, Mock Trials, and Youth and Government proposing legislation to enhance the state of New Mexico and women's needs.
Sofia Gonzalez is a rising senior at Explore Academy from Albuquerque, NM. She enjoys participating in musical theatre during her free time and aspires to study biomedical engineering.
Both the Dr. Wanda M. Austin STEM Scholarship and the Future STEM Leaders Scholarship are funded through the Aerospace STEM Endowment Fund, which is sustained solely through employee and trustee donations, charitable organizations, and estate gifts.
ABOUT THE DR. WANDA M. AUSTIN STEM SCHOLARSHIP
The Dr. Wanda M. Austin STEM Scholarship is an invitation-only scholarship, where recipients receive a paid internship at Aerospace and a scholarship of up to $10,000 per year, renewable for up to four years. Scholarship recipients are required to pursue undergraduate studies in a STEM field at a four-year college and maintain a 3.0 or above grade point average. The Dr. Wanda M. Austin STEM Scholarship was named after Aerospace's former CEO and president for her dedication and support of STEM education. Visit the Aerospace STEM Endowment Fund to help provide support and resources to underserved students pursuing academics in STEM.
About The Aerospace Corporation
The Aerospace Corporation is a national nonprofit corporation that operates a federally funded research and development center and has more than 4,600 employees. With major locations in El Segundo, California; Albuquerque, New Mexico; Colorado Springs, Colorado; and the Washington, D.C. region, Aerospace addresses complex problems across the space enterprise and other areas of national and international significance through agility, innovation, and objective technical leadership. For more information, visit www.aerospace.org. Follow us on X: @AerospaceCorp.
Media Inquiries
Media Relations
Corporate Communications and Public Affairs Division