Aerospace is committed to inspiring the next generation. Since 2013, we have supported K-12 education by hosting educational programs for teachers and high school students. Free of charge, these events expose participants to the research, state-of-the art facilities, and 21st century skills needed to succeed in the STEM fields and provide real-world examples of problems and solutions.
COVID-19 RESPONSE: The safety of our program participants, staff, and their families is our highest priority. All Aerospace STEM programs are virtual until further notice.
Engineers Week is Coming Soon!
Aerospace is proud to participate in #Eweek2021! Follow us on Instagram, Twitter and Facebook and sign up below for special Engineers Week events! #STEMatAerospace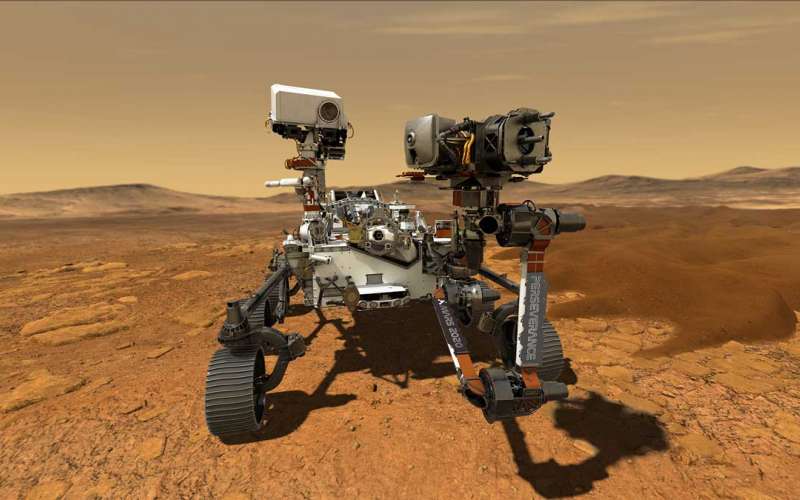 Audience with Aerospace: Mars Landing — Thursday February 18, 2021, 6–7 p.m. PT
Join Aerospace as we kick off Engineers Week with a celebration of NASA's Perseverance Rover and Ingenuity Helicopter landing on Mars. This event will feature an Aerospace expert who will share a viewing of Mars and explain ways we use telescopes and engineering activities on social media.
Download Mars coloring and activity pages. [PDF]
Register For Audience with Aerospace
STEM Coalition Industry Career Panel — Tuesday February 23, 2021, 3–4:30 p.m. PT
Engineers Week is a time to celebrate the important work that engineers do every day and to engage the next generation of innovators.
Join The Aerospace Corporation and the STEM Coalition in discussing exciting careers in aerospace and meet future engineers in our college panel. This event is great for kids or others wanting to know more about an engineering career. We will feature speakers from a variety of engineering fields including NASA/JPL, U.S. Space Force, UCLA, the STEM Coalition, and TryEngineering Together. Don't miss this engaging discussion with industry partners and career professionals working in this field and get all your questions answered!
Register for the STEM Coalition Industry Career Panel
2020-21 Virtual Professional Learning Series for Educators
Tardigrade Mission Design — Saturday, February 27, 2021, 9:00 a.m. to 11:00 a.m. PST
Join us in investigating how space-like conditions impact the life and survival of tardigrades, or "water bears". These amazing creatures can withstand extremely cold or hot temperatures and can also survive radiation and lack of water. Understanding how tardigrades endure space conditions have the potential to enhance studies on human limits in space travel and survival in space.
Learn how students can engage in authentic science with ready-to-use resources. Students can learn about these amazing extremophiles as they plan and implement their own experiments. #STEMSaturday
Workshop Level: K-12
Event is free, but registration is required
Please contact Monica Maynard with questions.
Past Events
Asteroid Deflection Team App — Saturday, January 9, 2021, 9:00 am – 11:00 am PST
The Asteroid Deflection App, created by Aerospace in partnership with NASA/JPL, is a science-based tool that aims at using physics and orbital mechanics to model an approaching asteroid that can be deflected using multiple parameters. The app can host diverse teams that can engage in different scenarios and friendly competition to save Earth from an impending impact. As they work together, they communicate and simulate possible solutions. Try this app with your high school class and give your students the opportunity to save the world! Free resources provided at the conclusion of the program.
Workshop Level: High School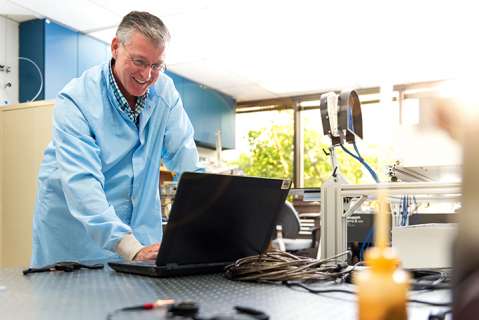 STEM Speaker Request
Want an audience with Aerospace? The Aerospace Corporation is excited to offer virtual STEM speaker visits to K-12 classrooms nationwide.
Space News Happens Fast
Don't miss out on the latest from Aerospace