Aerospace is committed to inspiring the next generation. Since 2013, we have supported K-12 education by hosting educational programs for teachers and high school students. Free of charge, these events expose participants to the research, state-of-the art facilities, and 21st century skills needed to succeed in the STEM fields and provide real-world examples of problems and solutions.
COVID-19 RESPONSE: The safety of our program participants, staff, and their families is our highest priority. All Aerospace STEM programs are virtual until further notice.
Upcoming Programs
Coming Soon: E-week 2022 Events
Coming Soon: 2022 Summer of STEM!
Aerospace Academy – First-Generation, College-Bound Students Pursing a STEM Degree
July 2022 – Rising seniors or recent high school grads, please apply.
Zero Robotics – Summer Coding Competition for Middle School Students
July 2022 – Interested? Contact stem@aero.org to receive additional information.
STEM Institute – Workshops for Educators and High School Students, Grades 9 to 11
June and July 2022 – For more information, contact stem@aero.org
Connect with our STEM Team
Join our mailing list and never miss an Aerospace STEM event!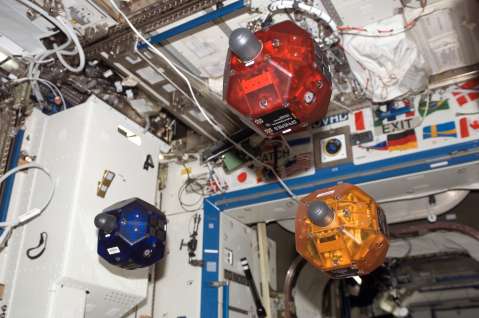 Past Events
Audience with Aerospace: James Webb Space Telescope
The James Webb Space Telescope (JWST) is NASA's largest space science telescope ever developed. This project is a tremendous example of how STEM professionals can work together to build something extraordinary. The telescope will orbit almost one million miles away from Earth and explore science questions like the first galaxies and distant solar systems.
We were delighted to host a special event ahead of the JWST launch on December 22. At this Audience with Aerospace, K-12 students will hear from Kenneth Harris, senior project engineer about the space telescope and his experience working on the project. The event will also cover what it takes to launch and get a spacecraft into orbit with Jonathan Binkley, systems director at STARS Mission Operation Center.
Date and Time: December 20, 2021, at 10:00 a.m. PST
Length: 1 hour
Audience: K - 12 students
Audience with Aerospace: Rockets and Launch
Please join us for an Audience with Aerospace, where students will learn about rockets and launch. In this special lesson, Jonathan Binkley will take us on a virtual tour of The Aerospace Corporation with a brief explanation of rockets and how they launch into orbit. This Audience with Aerospace can be paired with one of our back to school grant lesson plans found here.
The Back To School Teacher Grant
Aerospace is committed to sharing our passion for the Science, Technology, Engineering, and Mathematics (STEM) disciplines with the next generation — shaping and securing the future of our nation. We celebrated back to school by rewarding teachers who create lesson plans that inspire students to learn more about Space STEM. Together with our STEM community partner and sponsor, The Aerospace Federal Credit Union, we have awarded four teachers for their amazing work.
View the awarded lesson plans here.
Zero Robotics Summer Competition
Zero Robotics is a computer programing competition for middle school students. Learn to code satellites and compete against other teams virtually this summer from July 12-30, 2021. All you need to participate is a team, a computer with internet access, and a desire to learn more about STEM! Participants that complete this year's summer program will be guaranteed a slot in summer 2022, where student developed code will run on the International Space Station!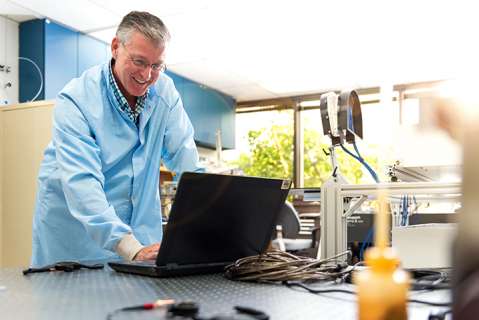 STEM Speaker Request
Want an audience with Aerospace? The Aerospace Corporation is excited to offer virtual STEM speaker visits to K-12 classrooms nationwide.
Space News Happens Fast
Don't miss out on the latest from Aerospace