Aerospace is committed to inspiring the next generation. Since 2013, we have supported K-12 education by hosting summer educational programs for teachers and high school students. Free of charge, these events expose participants to the research, state-of-the art facilities, and 21st century skills needed to succeed in the STEM fields and provide real-world examples of problems and solutions.
The safety of our program participants, staff, and their families is our highest priority. As we navigate these unprecedented circumstances across our country, know that The Aerospace Corporation continues to monitor the coronavirus situation while proactively cooperating with the California Department of Public Health (CDPH) and the National Centers for Disease Control (CDC).
We are seeking applications for the Aerospace 2020 STEM Summer Programs and will make decisions on whether we can hold in-person events as the dates approach. We will also follow the guidelines and latest updates issued by the CDPH and CDC for safety considerations regarding COVID-19. Depending on federal and state guidelines, if necessary, we will look for ways to offer our STEM Summer Program virtually. Stay safe and take care.
High School STEM Summer Institute
The employees of The Aerospace Corporation are committed to mission success. Our employees volunteer their time to share their technical expertise in assuring successful rocket launches with students. You'll learn about current and future space technology from our own experts and engage in hands-on work.
Join us for a FREE event for high school students on Thursday, July 21, 2020 in El Segundo, CA. (Date is tentative due to the current circumstances with COVID-19 stay at home order.) Space is limited.
High School Institute application
STEM Educator Workshop
The Aerospace Corporation's commitment to STEM education continues to drive our efforts to promote the advancement of science and engineering. We will provide ideas for projects as well as opportunities to network with experts.
Complete the online form to register for one of our free STEM Educator Workshops in El Segundo, CA on June 26, 2019 or Albuquerque, NM on July 18, 2019.
Teacher Workshop Signup
Destination Aerospace Camp
The Aerospace Corporation is proud to announce that it will be hosting the first ever Destination Aerospace summer camp, August 3-7. Destination Aerospace is a summer day camp for high school students who have shown talent and passion for a future in STEM. This camp will expose students to a wide range of career possibilities within STEM through discussion and mentorship opportunities, space systems activities, and problem solving.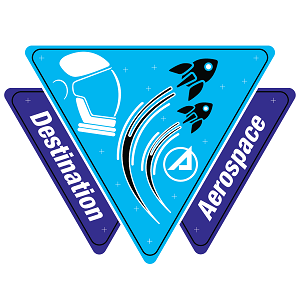 Destination Aerospace Camp application
Space News Happens Fast
Don't miss out on the latest from Aerospace