Partnering with our government customers is always a highlight of our outreach efforts at Aerospace. This past spring, we joined forces with the United States Space Force (USSF) to present space Science Technology Engineering & Math (STEM) programming at 12 elementary schools across Los Angeles (LA), Calif.
In partnership with other industry leaders, the school visits featured a variety of activities and lessons to get the young students excited about space. USSF guardians, along with Aerospace volunteers, led the students through interactive presentations in the classroom, educating students about how rockets pass through the atmosphere and deploy their payloads—which is how satellites are placed in orbit.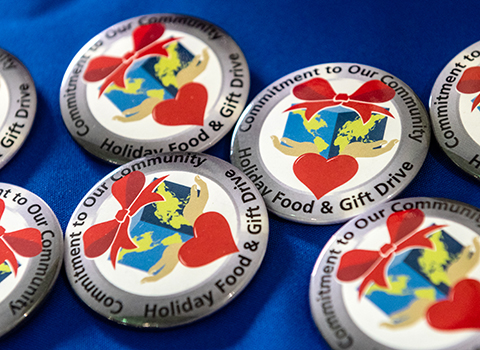 Volunteers also spoke to the students about their jobs and helped them to understand the importance of math and science in the world and in space. After classroom lessons, volunteers took the students outside and helped them launch paper rockets with a pneumatic launcher. The students looked on in awe as they watched their rockets soar as high as 100 ft into the air before safely landing.
Aerospace volunteers joined together with USSF at community events across the South Bay in LA. During this year's LA Fleet Week, volunteers assisted USSF at their booth, where satellites and a rocket model were displayed, and volunteers spoke with students about the exciting future of the space industry. Aerospace and USSF were also side-by-side at the 9th Annual Mars Rover Expo held at Northrop Grumman's facility in Redondo Beach, Calif. Families visited these booths to learn about the work being done in space, complete hands-on activities, and even see real space junk.
By connecting with industry partners and the community, Aerospace makes large impacts on students and the future of the space industry. Our volunteers and USSF are proud to give back to the community and are dedicated to ensuring students' passions for STEM are supported.