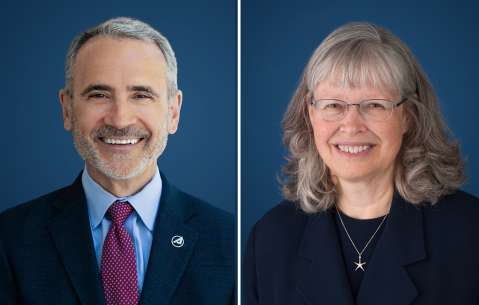 A Letter from the Chair of the Board, and the President and CEO
The rapidly changing space domain calls for new ideas and new approaches to accelerate the pace of innovation and respond to the threats we face. This year, Aerospace charted a course forward in this dynamic landscape that maximizes our value and meets the evolving needs of our customers by building on the excellence that has defined our company throughout its history.
Thinking Bigger with Aerospace
Bridging Connections Across the Space Enterprise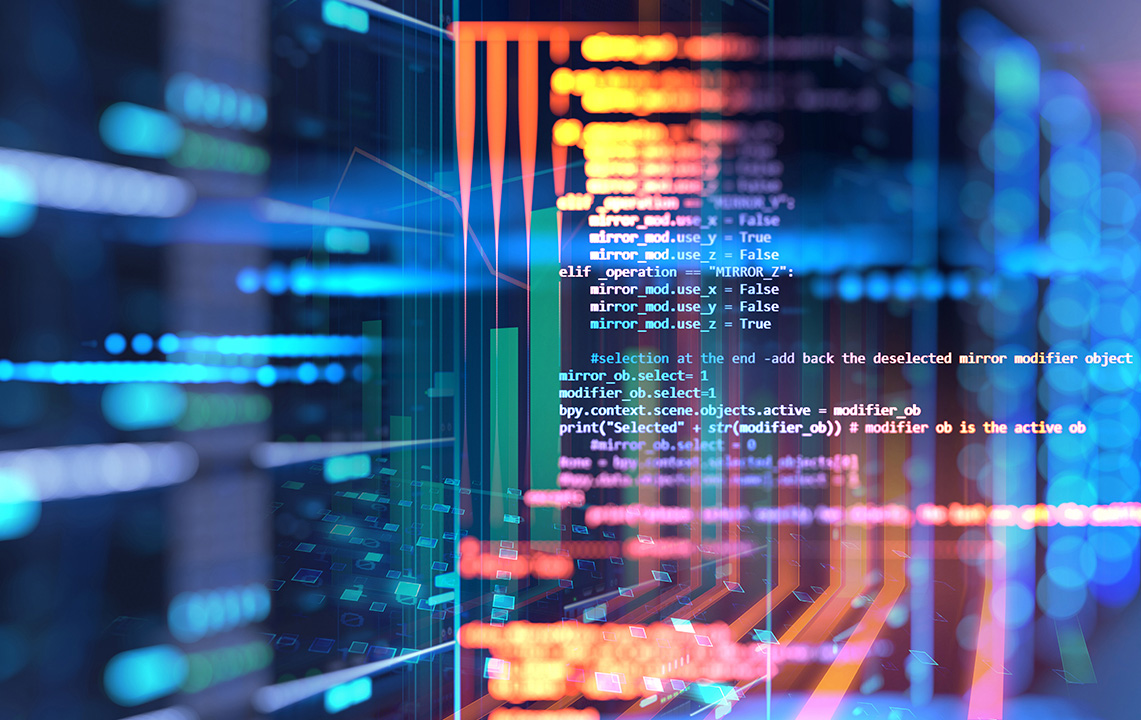 Advancing Collaboration Across a Rapidly Evolving Space Enterprise
Aerospace is dedicated to delivering mission success from an enterprise perspective, supporting its government customers with continuous engagement and a unique perspective that spans across a broad range of mission areas.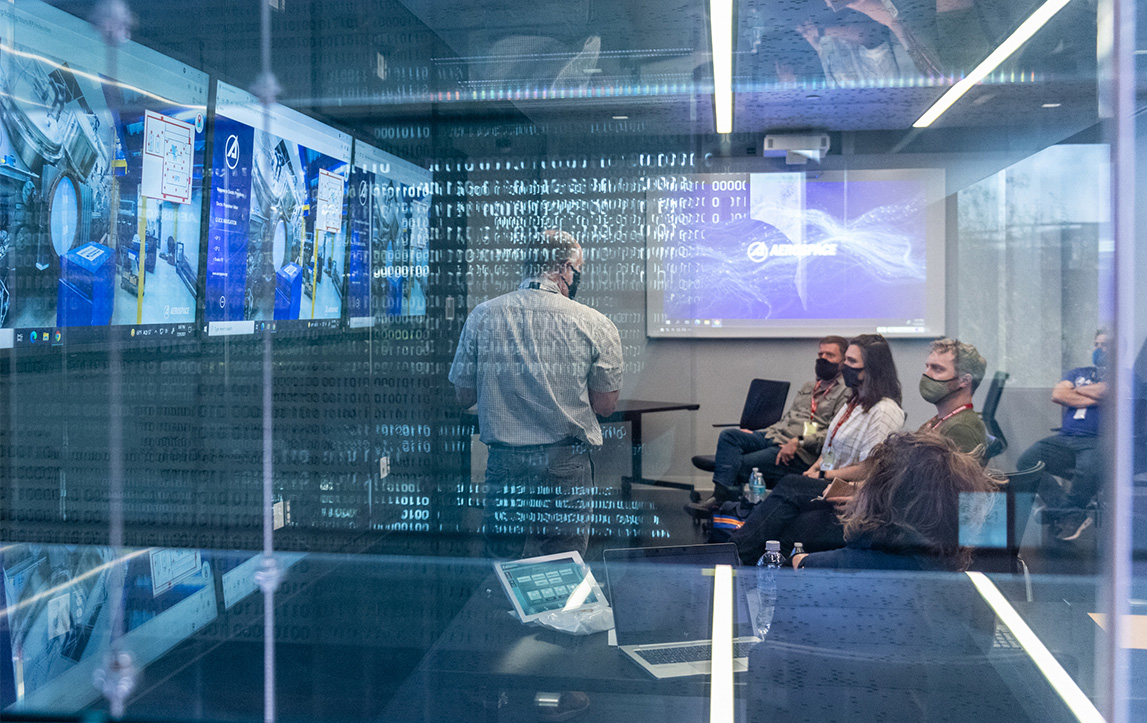 ACCELERATING MISSION-ENABLING INNOVATION WITH GOVERNMENT AND COMMERCIAL COLLABORATION
Aerospace is uniquely positioned to support the nation in harnessing the rapidly advancing technologies in commercial space for a more agile and resilient space enterprise.​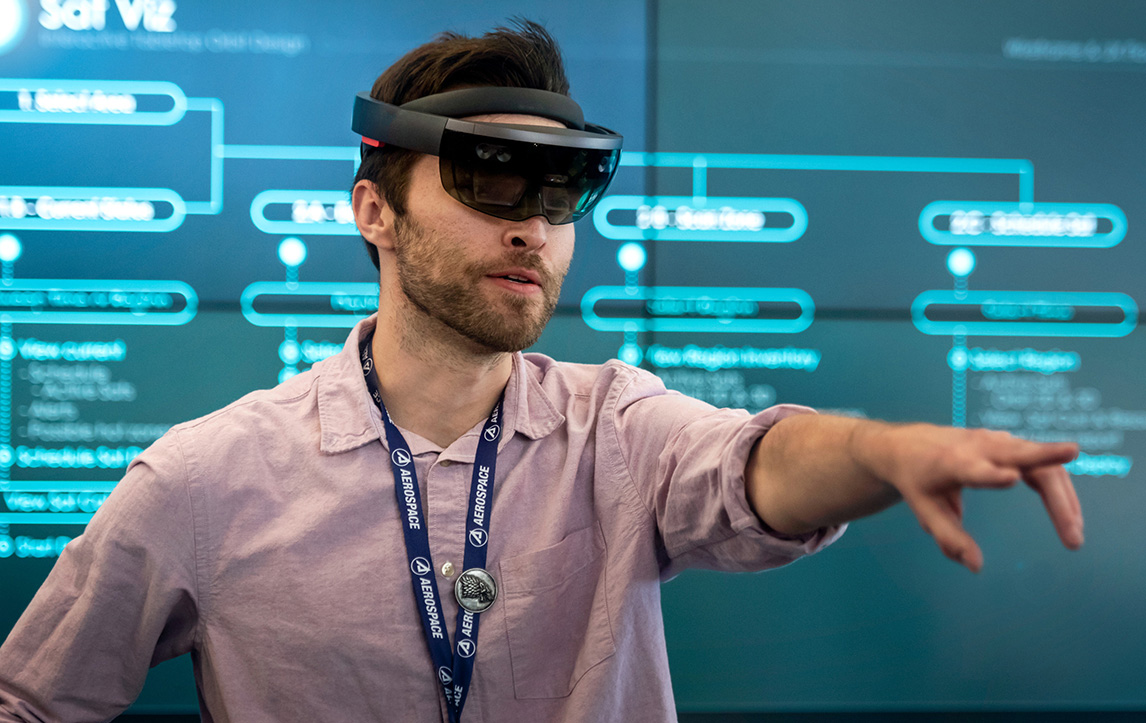 Why Digital Engineering is Essential to the Future of Space
Aerospace is advancing the concepts, capabilities, and strategies that leverage an integrated digital approach, enabling opportunities to rethink what's possible when solving the hardest problems of the modern space enterprise.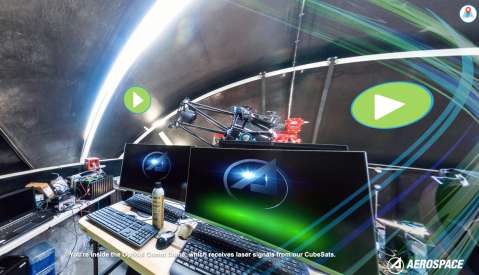 Aerospace Virtual Tours
The Aerospace Virtual Tours allow you to digitally navigate through some of our world-class laboratories to learn more about the innovative and complex work our experts do every day to advance space capabilities.
Support Where It's Needed Most
Aerospace works side by side with our customers wherever they are, staffing more than two dozen locations across 11 states, anchored by our two largest campuses in El Segundo, California, and Chantilly, Virginia.
Mission Success

GPS III-5's Successful Delivery

The Global Positioning System (GPS) III-5 mission marks the first time a previously flown booster was used for a National Security Space Launch (NSSL).

Atlas V Launch Delivers 5th Satellite

Aerospace ensured mission success in the delivery of a vital missile warning and situational awareness satellite.

Advancing Space Domain Awareness with ECP-Lite

Space weather can affect every mission. Aerospace engineers and scientists' newest innovation can help identify how such hazards affect critical space systems.

 

Outpacing The Threat

Slingshot Platform Fast-Tracks Space Systems Using Modularity and Open Standards

Aerospace's Slingshot looks to advance on-orbit experiments using modular and autonomous technologies on next-generation satellite systems.

Space Debris Expert Discusses Long March 5B Reentry

Aerospace's Center for Orbital and Reentry Debris Studies (CORDS) answers questions about the 21-metric-ton rocket body expected to reenter Earth's atmosphere earlier this year.

Accelerating On-Orbit Cyber Defense for Spacecraft

Aerospace is advancing onboard machine learning functions for spacecraft as a means of providing expedited cybersecurity defenses to space systems.

 

Innovation

Aerospace is Redefining the Future of Small Satellites

In response to growing interest in capable SmallSats, a team of engineers and scientists is thinking outside the (CubeSat) box with DiskSat, a new circular satellite design.

Advancing Innovation and Collaboration Across the Space Enterprise

Aerospace hosted the 5th Annual Innovation Summit, a virtual event bringing together key technology executives to share insights and ideas on tackling some of the nation's hardest problems.

Aerospace Sensors Shed Light on Environmental Impact of U.S. Wildfires

Aerospace leverages hyperspectral imagery capabilities to capture valuable environmental data from areas impacted from wildfires.

 
Visit the Center for Space Policy and Strategy (CSPS)
Aerospace launched a dedicated online platform that enables more intuitive access to the Center's deep library of work across a breadth of space and technology policy topics.

SHAPING THE FUTURE

The Value of Space Virtual Summit

As a founding member of the Space Information Sharing and Analysis Center, Aerospace convened leaders and experts to discuss key issues about the future of space infrastructure.

Physics of war in space: how orbital dynamics constrain space-to-space engagements

While there has never been a battle in space, we can still gauge what a war in space might look like.

The hypersonic missile debate

Adjudicating among conflicting technological assessments—deciding whether hypersonic missiles are undefendable or easier to defend, untraceable or easier to track, extremely precise or widely imprecise.

 

GROWTH

A salute to perserverance

Aerospace is proud to have contributed to this unprecedented achievement and congratulates NASA, NASA's Jet Propulsion Laboratory (JPL) and the entire Perseverance team on this historic feat.

Readying Lucy: how aerospace supported nasa's asteroid investigator for space

Over a 12-year period, the spacecraft will travel to the Trojans—and one main belt asteroid—to further piece together the history of the solar system.

Inside nasa's groundbreaking osiris-rex asteroid sampling mission

NASA has collected a sample from Bennu, an asteroid that may offer scientists a wealth of insight into the makings of the early solar system.

 
The Brightest Minds of Today
Solving the nation's hardest problems means recruiting and retaining the brightest minds available. Our collective expertise spans from math, chemistry, and physics to mechanical, aeronautical, and electrical engineering, drawn from private industry, academia, and government talent pools.

More than two-thirds of Aerospace's technical staff hold advanced degrees, with more than 800 holding a Ph.D. in their respective fields.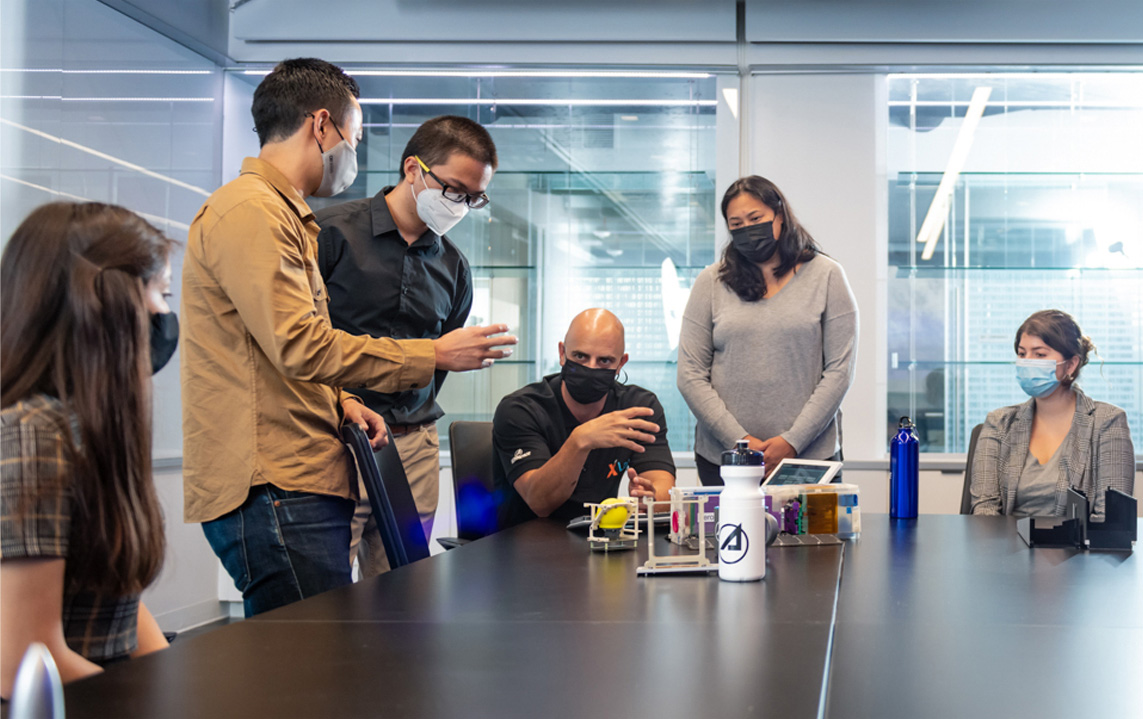 Our Commitment to Diversity, Equity, and Inclusion (DEI)
Aerospace is actively monitoring the progress of DEI initiatives efforts designed to ensure inclusivity and diversity of representation.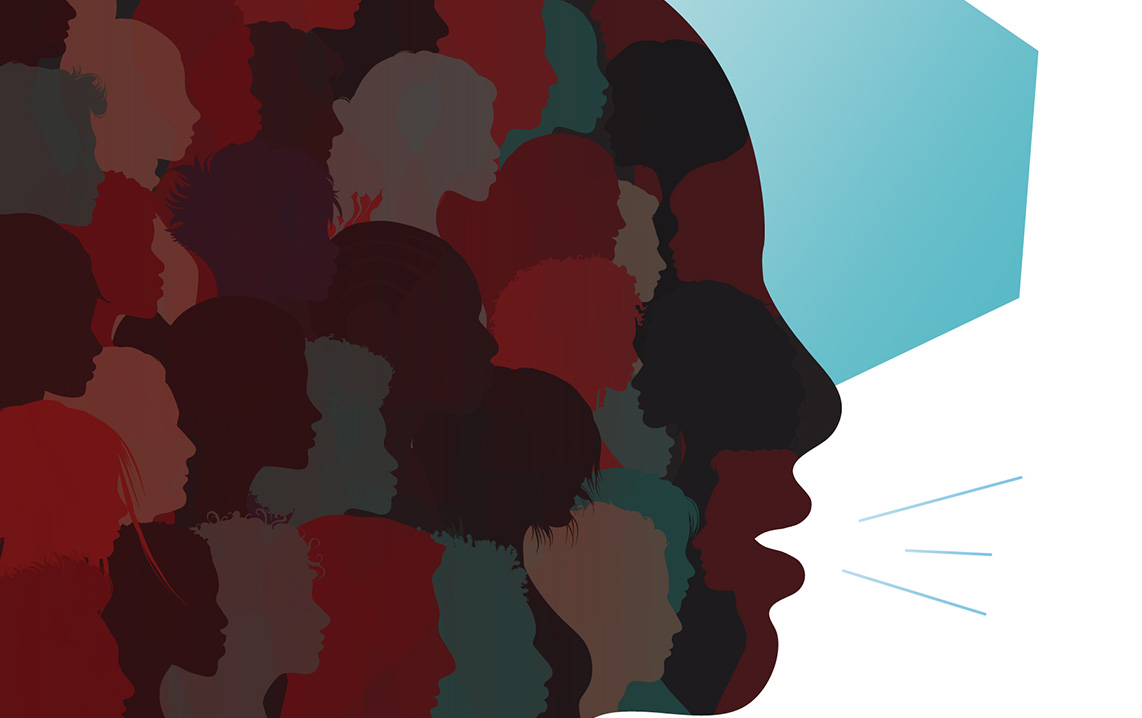 Fostering a Culture of Trust, Inclusion and Belonging
Aerospace continues to invest in opportunities that enhance our employees' abilities to bring their best selves to do their best work.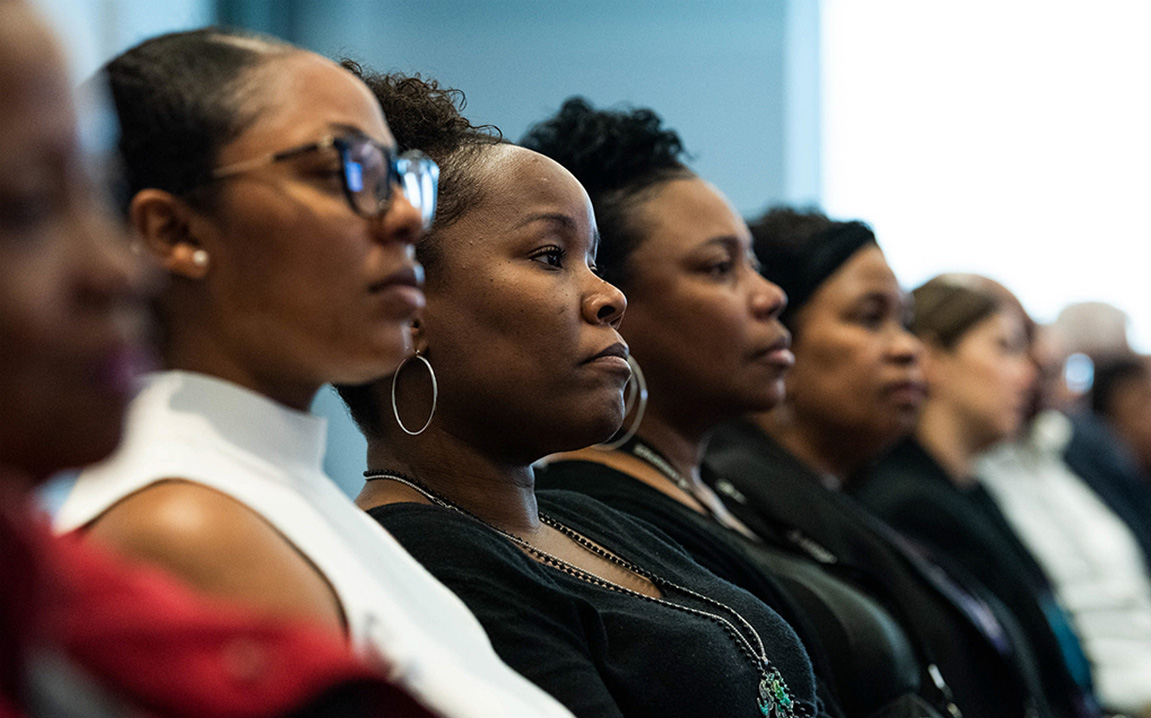 The State of DEI
Aerospace has made progress on its DEI initiatives while transparently documenting successes and laying the groundwork for improvement.