Utilization and reliance on space-based systems has grown increasingly throughout the 21st century—a transition documented by The Aerospace Corporation's Center for Space Policy and Strategy (CSPS) in its 2020 policy paper, The Value of Space. The report served as the foundation that year of the inaugural Space Information Sharing and Analysis Center (Space ISAC) Value of Space Summit, a 2-day event co-hosted by Aerospace that convened stakeholders from across the space enterprise for thoughtful discussion on crucial issues related to modern space operations.
This October, Aerospace and Space ISAC reconvened the Summit on Oct. 19 and 20 with a fresh theme, "Securing the Value of Space" – extending some of the conversational threads from 2020 and opening new lines of discussion on other emerging or evolving issues.
"Continuing the vision of last year, this Summit focuses on the importance of space-critical infrastructure to people living on Earth now and in the future," said Erin Miller, Executive Director of Space ISAC, during opening remarks. "Now, nearly a year later we are bringing back the Value of Space Summit with an increased focus on protection of space systems."
More than 60 speakers from government, commercial, educational, nonprofit and international space organizations convened to share their expertise across 13 different panels on a variety of topics, including space cybersecurity and supply chain risk management, space safety norms and standards, cislunar space development and consideration for space systems as national critical infrastructure, the latter of which had been a dominant topic at the 2020 Summit.
"The evolution of our summit topics from last year's inaugural event is emblematic of the evolution within the space domain," said Ed Swallow, Senior Vice President of Aerospace's Civil Systems Group. "Just since last year's Summit, legislation that designates space systems as national critical infrastructure was introduced in Congress. Aerospace is committed to continuing to work with Space ISAC and the entire enterprise to solve the hardest problems in space that help all stakeholders realize the full value of space."
Demonstrating the value of space in a way both industry stakeholders and the general public can understand is important. As Chirag Parikh, Executive Secretary of the White House National Space Council, said at the 2021 Space Symposium, "The way we must be communicating about space is not space for the sake of space, but space for the value of that citizen…You need to be able to bring it down to something that a common person who doesn't work in the space industry will actually understand and appreciate."
This imperative was established in the 2021 Value of Space Summit's kickoff session. "Consumers enjoy the benefit of satellite services usually without realizing their source, governments and businesses use services for various high stakes [operations], but the key point is: for all of us, satellites have become integrated in 21st-century society," said Dr. Michael Gleason, Senior Project Engineer at Aerospace and co-author of the Value of Space paper, before urging Summit panelists and moderators to take action-oriented approaches to their respective talks.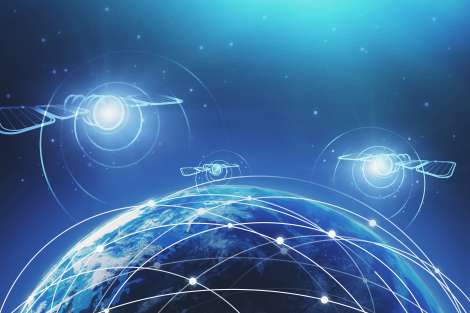 Gleason's comments threaded through the conversations that followed. Dr. Jamie Morin, Vice President at Aerospace and Executive Director of CSPS, moderated a panel focused on the ongoing debate over how or whether to designate space systems as critical national infrastructure. Morin recounted an article coauthored by Swallow and Summit panelist Samuel Visner, Technical Fellow at MITRE.
"In the article, they made an argument [that] our lifestyle in the United States heavily depends on space systems," Morin said. "We're depending on those, including, of course, the ubiquitous GPS, but also in many areas like communications, weather and beyond. Our lifestyle depends on these systems, [but] they are less secure than we ideally would want them to be."
The reliance on space-based systems was a point reconfirmed by Charity Weeden, Vice President of Global Space Policy at Astroscale. She reminded attendees to consider the many sources that comprise space-based infrastructure.
"[There's] the manufacturers, the ground system operators, the launch providers, and the systems supporting the delivery to the user—it's all wrapped up in one," Weeden said. "When we call space a critical infrastructure, we're not just talking about a few critical satellites in orbit. We're talking about an entire ecosystem and how that supports those orbital operations."
Weeden also noted the global increase of diversity in activities and actors using space. As a result of the rising number of stakeholders and voices within the space environment, there exists different methods of operation, practices in orbit and security on the ground. These changes further highlight the importance of space infrastructure security.  
The continuing democratization of space also places its pervasive supply chain in the spotlight. Aerospace Senior Project Engineer for Enterprise Integration Lori Gordon moderated a panel on space cybersecurity and supply chain risk management – a timely topic, as the global community is arguably more attuned to supply chain issues than ever before.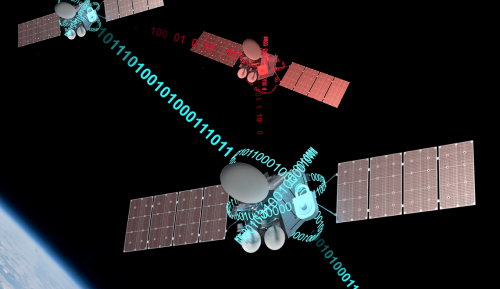 "We need to think about some of the things that might not be considered critical infrastructure, things like technologies and commodities – like propellant fluid," Gordon said on the Space Policy Show's recap of the Summit. "When you think about supply chain of critical infrastructures – there's a lot that goes into developing a satellite, much like there is with a John Deere tractor."
Because the landscape is rapidly evolving, speed is of the essence to not only protect existing space systems and their related supply chains, but to deploy new, commercial-led space capabilities that are both resilient within the space domain and effective at delivering space's value safely and sustainably. James Myers, Vice President of Aerospace's Civil Systems Group, moderated a panel focused on this concept.
"Thinking about speed in value terms is an important way to change the conversation. Getting capability to the user at speed has always been an imperative, [but] in space that's not necessarily a norm," Myers said. "What we're seeing in the marketplace is a real recognition of the opportunity [to change] the game as far as delivering capability at a much faster rate."
Panelists shared diverse perspectives on securing the value of space at the speed of need, with one panelist emphasizing the accelerated adoption of commercial technology to improve national security, while another stressed the significance of fostering a vibrant space economy that government agencies, international allies, and commercial partners could rely on.
Miller agreed on the need for collaboration across the space enterprise. "Every single state and every person is involved in space in some way, shape or form, either as an end user, as part of a nation-state, as a citizen of a country that consumes space services or as part of a company actually doing business in space," she said on the Space Policy Show.
"All of us have something to lose or to gain from public-private partnership that includes international collaboration. I would encourage we use our public-private partnerships to enable more dialog about threats and vulnerabilities to the space sector and its various sub-segments or elements of the supply chain that directly impact the space sector so we can address those on a global scale, have discussions about them, and reduce our risk of attacks and incidents of compromise occurring that would affect every person across the globe."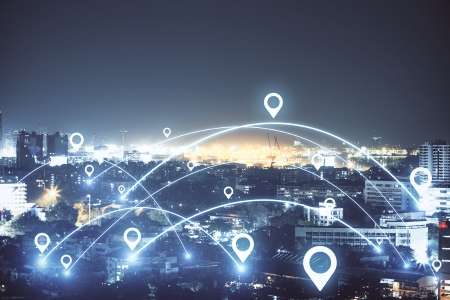 The range of topics explored by Summit participants demonstrates the value of holding opportunities among stakeholders to exchange ideas and identify opportunities for collaboration. The event concluded with Miller and Gordon summarizing key takeaways from each session and sharing recommended calls for action ahead of the next Value of Space Summit.
"Some of the most concerning issues are also the biggest areas of opportunity," Gordon added. "Cooperation and coordination – within the commercial sector, between commercial and government, and between the U.S. and international allies – is really a long pull. We can't do this alone. Clearly, [the 2021 Summit] was a success story in the enterprise coming together over the last two days. This is what space enterprise integration is."