Campuses may have been closed but that didn't stop Aerospace mentors and interns around the country from connecting in ways that will diversify the future of the aerospace industry. It's part of an Aerospace tradition that dates back over 40 years.
Since 1978, Aerospace has participated in the Consortium for Graduate Degrees for Minority Engineers (GEM), a national program which aims to support underrepresented groups (African Americans, American Indians, and Hispanic Americans) at the Master's and Doctoral levels in engineering and science. Currently nearly 40 employers and over 100 universities participate in GEM.
"GEM and Aerospace represents a 40-year partnership to attract diverse scientists and engineers to achieve advance degrees and impact this industry," said Todd Nygren, Senior Vice President of the Engineering and Technology group and Executive Sponsor of Aerospace's GEM program. "We have an incredible GEM alumni group that mentors and leads this fantastic group of scholars."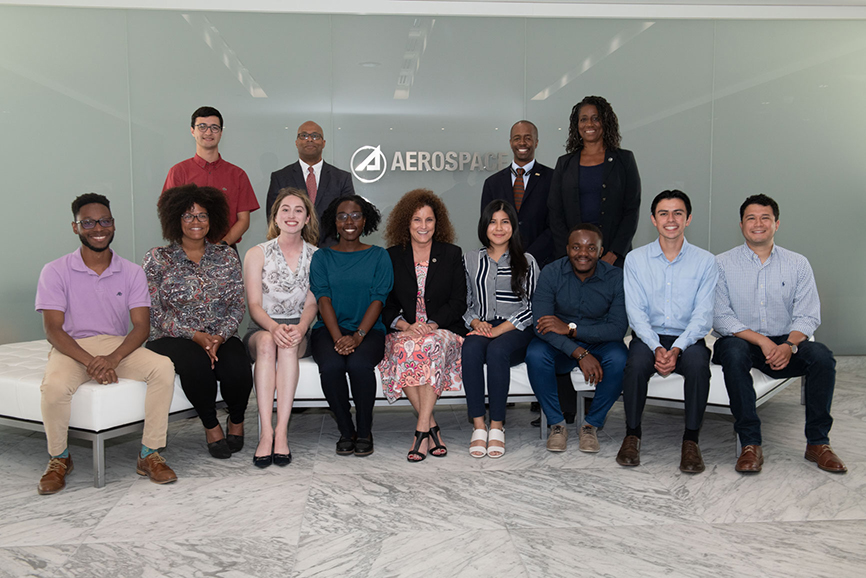 Aerospace's legacy with the GEM program has been a powerful asset for increasing the diversity at the master's and doctoral levels in engineering and science.
"GEM recruits high-quality underrepresented students looking to pursue Master's and Doctoral degrees in applied science and engineering, and matches their specific skills to the specific technical needs of GEM employer members," said Angela Couture, Director of University Relations and Recruiting. "The GEM program has been a valuable pipeline of top diverse graduate level talent for Aerospace since 1978."
Since its founding, the GEM program has graduated over 4,000 researchers, professors, entrepreneurs, inventors, and business leaders who go on to encourage and mentor the next generation of GEM members. Aerospace currently employees over 20 GEM fellows.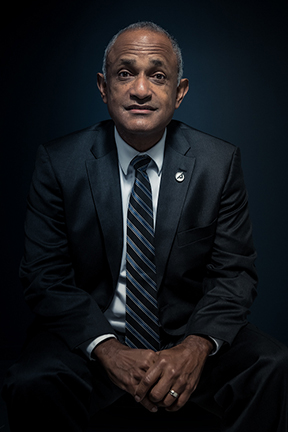 One of those is Enold Pierre-Louis, a Technical Fellow in the Structural Mechanics Subdivision at Aerospace. 
"After applying during my junior session at Penn State, I became a GEM MS Fellow with sponsorship from Aerospace in 1981," said Pierre-Louis. "I enjoyed internships at Aerospace for three summers. I graduated from Penn State with a B.S. in Aerospace Engineering in 1982 and completed the GEM MS program at UCLA in 1984 with an M.S. in Mechanical Engineering. I accepted a fulltime position in 1984 and have stayed at Aerospace for my entire career. I am a member of the GEM Alumni Association and have supported the Aerospace GEM Alumni mentorship program during my time here."
This year, Aerospace sponsored five GEM fellows to participate in a 100-percent virtual program due to COVID conditions. Participants receive engineering guidance and career advice from mentors like Pierre-Louis, who encourages GEM fellows to "find a field and go for jobs that you have a passion for and always try to exceed the expectations of your customers and supervisors. Seek assistance and be grateful to all those who help you move forward with your career."
More importantly, Pierre-Louis hopes GEM fellows will provide the same guidance to the next generation.
"Do all you can to help the GEM program meet its goals of helping individuals like you fulfill their dreams. GEM continues to grow by using the strong GEM Alumni force to help our nation improve racial harmony by breaking barriers that are limiting forward mobility."