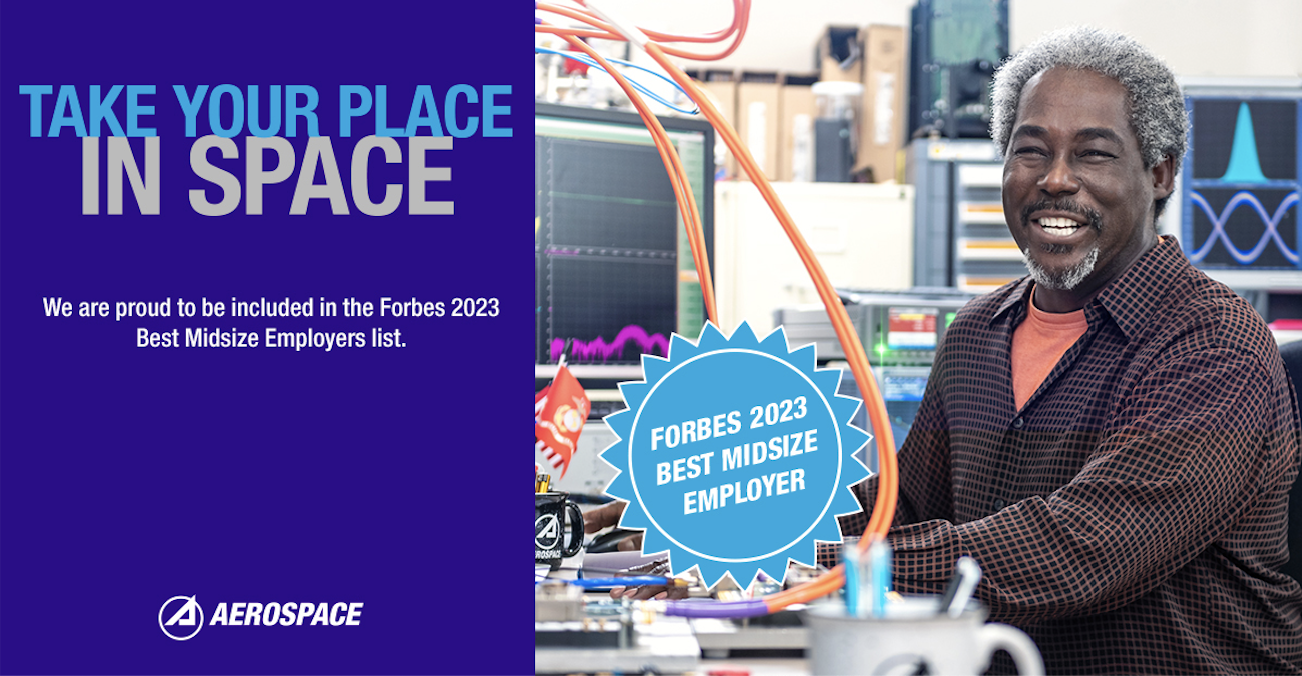 Aerospace claimed a spot on the list as a best midsize employer from 2016 until 2019, and from 2021 until 2023, and was also recognized in 2019 by Forbes as one of the Best Employers for Diversity.
"We are honored to be recognized by Forbes for yet another year, and I want to thank our employees for partnering with us to create an award-winning workplace that we can all be proud of," said Heather Laychak, vice president and chief people officer. "We're dedicated to growing and maintaining an environment where our team can excel and make a difference for our nation."
The Forbes America's Best Midsize Employers list was compiled through an independent survey of 50,000 Americans who worked for businesses with at least 1,000 employees. Participants were asked their willingness to recommend their employers and to nominate other organizations. These rankings were based on the number of recommendations each company received.
About The Aerospace Corporation
The Aerospace Corporation is a national nonprofit corporation that operates a federally funded research and development center and has more than 4,600 employees. With major locations in El Segundo, California; Albuquerque, New Mexico; Colorado Springs, Colorado; and the Washington, D.C. region, Aerospace addresses complex problems across the space enterprise and other areas of national and international significance through agility, innovation, and objective technical leadership. For more information, visit www.aerospace.org. Follow us on X: @AerospaceCorp.
Media Inquiries
Media Relations
Corporate Communications and Public Affairs Division