The Aerospace Corporation will be participating at the 36th Annual Small Satellite Conference on August 6-11, 2022 in Logan, Utah. We look forward to engaging with the broader smallsat community to highlight the latest innovations, concepts and capabilities in the field. This year's event will explore the realm of the possible and investigate key advancements for smallsat missions to truly become transformational scientific discovery tools beyond low Earth orbit.
Researchers at Aerospace pioneered some of the first small spacecraft in orbit and were integrally involved in developing and promoting the CubeSat standard. Today, we provide our world-class technical expertise in the field of smallsats to support our customers in mission success. 
Join us in the discussion on Twitter with #AeroatSmallSat#SmallSat #conference2022.
DiskSat: Aerospace is Redefining the Future of Small Satellites
In response to growing interest in capable SmallSats, a team of engineers and scientists are thinking outside the (CubeSat) box with DiskSat, a new circular satellite design.
Slingshot Platform to Showcase Advantages of Modular Payload Architecture
Aerospace's Slingshot looks to advance on-orbit experiments using modular and autonomous technologies on next-generation satellite systems.
New CubeSat Could Shed Light on Earth's Atmosphere
Scientists at Aerospace are leading the way to unlocking new information about high-altitude molecular oxygen density with the DAILI mission.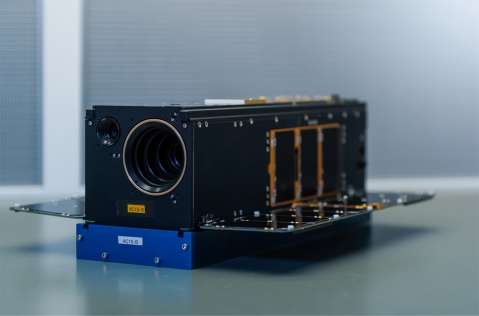 Aerospace CubeSats Blaze a Faster Trail to Space
The challenge: Build and launch a pair of cube satellites on a tight budget and even tighter timeline. Here is how Aerospace engineers designed the Aerospace Rogue Alpha/Beta CubeSats as pathfinders for studying rapid reconstitution.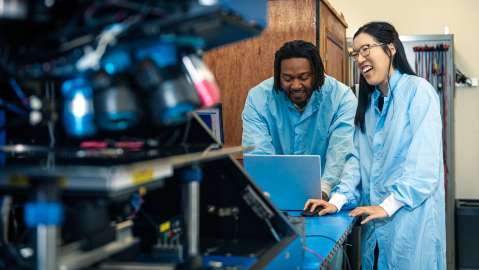 Take Your Place in Space
At Aerospace, you'll help build and protect the future of our world by solving some of the most critical problems in our universe. Join the team and take your place in space.
Commercial Space Futures
Through Commercial Space Futures, Aerospace brings its deep technical expertise and independent insight to help the nation solve challenges and outpace threats in the rapidly evolving space environment. Commercial Space Futures is an extension of our existing support to the U.S. space enterprise to maximize U.S. government access to and incorporation of commercial space capabilities and technologies.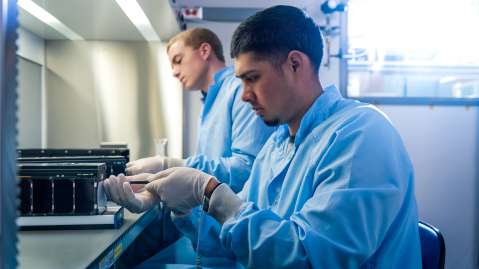 Meet the Aerospace CubeSat Fleet
The Aerospace Corporation has been a pioneer in the design, construction, and flight of ultrasmall satellites. Learn about our past and future work.
Making Launch Faster and More Efficient
Compact satellites often need to hitch rides with larger government, civil, or commercial payloads to get into orbit. A standardized form factor could make it easier to launch these satellites that are too small to merit a dedicated launch vehicle, but too big for a CubeSat deployer. A working group comprised of industry, academia, and governmental participants have published a preliminary Launch Unit standard, now available for review by the SmallSat community. Feedback is both welcome and encouraged.
Aerospace Virtual Tours
Aerospace's virtual tours allow you to explore our state-of-the-art facilities from the comfort of your own desk. Available self-guided tours include:
• xLab
• iLab
• STARS Mission Operation Center
• Physical Sciences Laboratories
Space News Happens Fast
Don't miss out on the latest from Aerospace