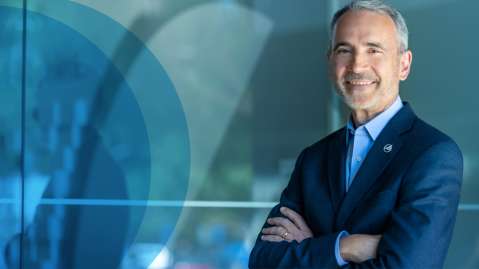 Letter from the President and CEO
Welcome to The Aerospace Corporation's 2021 Corporate Social Responsibility Report on behalf of our President and CEO.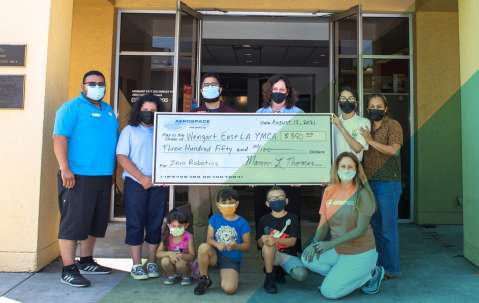 ACE K-12 STEM Partnerships: Shaping the Future of Space
The Aerospace Committee for Equality (ACE) upholds the corporation's commitment to diversity, equity and inclusion (DEI) through its K-12 STEM outreach programs, ensuring a bright future for the next generation of scientists and engineers.
Corporate Social Responsibility at Aerospace

STEM K-12

Aerospace's 2021 Summer of Stem

Nurturing the next generation of STEM talent requires advocacy and outreach to students of all ages, as well as their teachers.

Aerospace Rising Stars: Facilitating Pathways to Technical and Scientific Careers

The Aerospace Corporation is ensuring greater diversity and representation in scientific and technical fields by providing pathways to higher learning and academic resources for students in underserved communities.

Aero Scholar Winner and Scholarship Expansion

This year's recipient of the Dr. Wanda M. Austin STEM Scholarship, the company's top scholarship, was awarded to Antonio Garcia.

 

Community Outreach

Aerospace Volunteers Uplift Their Communities

Aerospace employees invest a lot of their own time and effort into giving back to their communities.

ACE Partnering with ERGs Accelerates Impact to Workplace and Community

Throughout the year, Aerospace fostered collaboration across the company to enhance and provide new opportunities for employees to engage in cultural awareness.

Aerospace Volunteers: Guiding Tomorrow's Robotics Experts

Aerospace employees continued to find new and exciting ways to engage with the STEM community.

 

Our People

Fostering Culture of Trust, Inclusion and Belonging at Aerospace

Aerospace continues to invest in opportunities that enhance our employees' abilities to bring their best selves to do their best work.

Providing Support for Communities Where Our People Work and Live

Aerospace continues to build on meaningful progress in advancing diversity, equity and inclusion.

State of Diversity, Equity and Inclusion

Aerospace has made progress on its DEI initiatives while transparently documenting successes and laying the groundwork for improvement.

 
Inspiring the Next Generation
STEM is a focal point of Aerospace's education outreach initiatives. Aerospace employees like Will Santos share their stories in hopes of inspiring students to consider potential careers in the STEM disciplines.

Aerospace Leverages Expertise and Innovation for a Sustainable Future
From small satellites to the International Space Station, Aerospace employees are working on innovative new space capabilities to advance the understanding of Earth science and supporting ways to improve the environment.