The Aerospace Women's Committee (AWC), an employee resource group encouraging women to share their experience and expertise, plans multiple events and activities for Women's Week, including announcing the annual Woman of the Year award recipients. 
Reinforcing their mission to create a support network for women, the 2018 theme was "Stronger Together," which Aerospace President and CEO Steve Isakowitz noted is also "a way of life and a way of work at The Aerospace Corporation."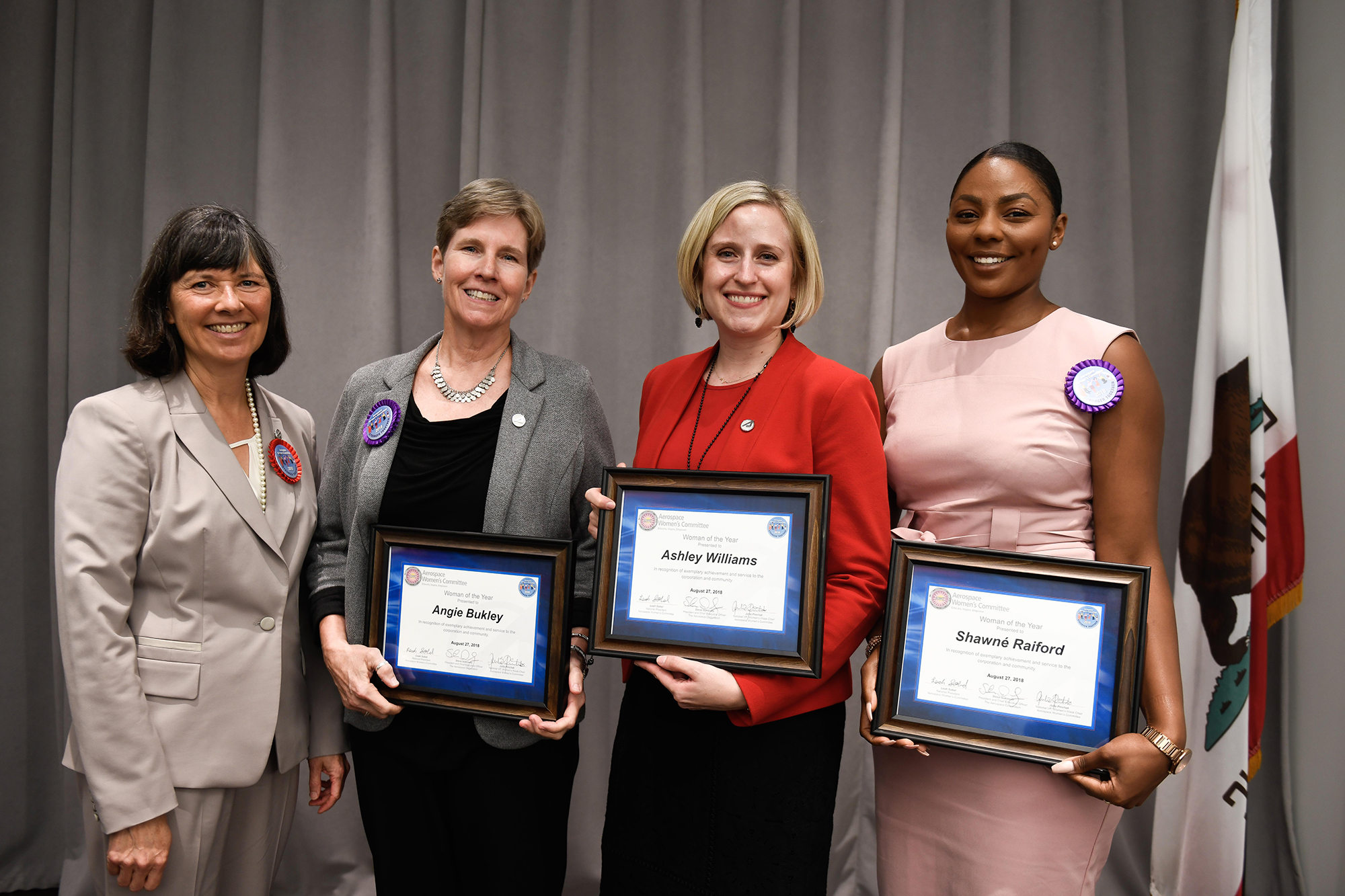 2018 Woman of the Year Recipients 
Three outstanding Aerospace employees were recognized by the AWC at a ceremony on Monday, August 27. Shawne' Raiford, an administrative specialist in the Facilities Division; Dr. Ashley Williams, director of the Studies and Analyses Office; and Dr. Angie Bukley, a senior project leader in the Human Exploration and Space Flight Division, were each honored as an Aerospace 2018 Woman of the Year.
Aerospace Senior Vice President Dr. Malina Hills spoke at the ceremony, noting the variety of avenues women have available to challenge the status quo beyond vocal protest. 
"Every day at Aerospace, women are pursuing such paths: by writing new chapters for the nation's space enterprise, developing cutting-edge innovations, and preserving our national security," Hills said. "Together, we are leading by undeniable and inspiring example. And some of the best examples are the Women of the Year that we are honoring today."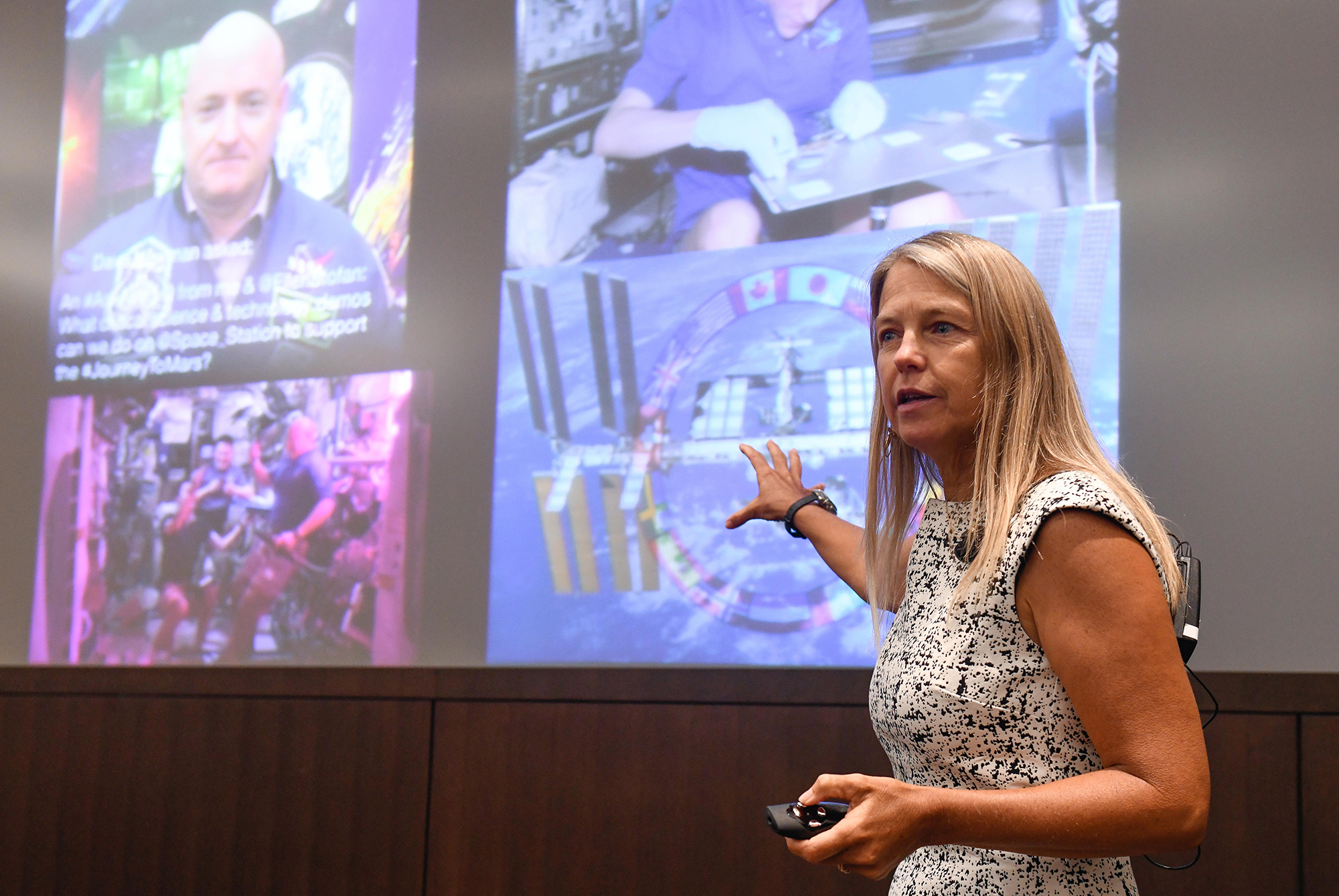 Keynote Speaker, Dr. Dava Newman
Dr. Dava Newman, an MIT Apollo Program professor and former deputy administrator of NASA, addressed a live audience in El Segundo as the keynote speaker for the 2018 Women's Week. Many more watched her speech via video conferencing from other Aerospace locations. 
Newman spoke about innovation, interplanetary travel—particularly travel to Mars—and exoplanets. "We've been in low Earth orbit for 40 years," she said, "and it's time to move to deep space and Mars." She also stressed the importance of encouraging students who may not be focused on engineering to enter the field and offer their unique perspectives, including artists and storytellers.
Newman is a MacVicar faculty fellow and former director of technology and policy, MIT–Portugal, as well as Baker faculty housemaster at MIT. She was the first female engineer to serve as NASA deputy administrator providing leadership in human exploration, technology, aeronautics, innovation, and diversity and inclusion. Among Newman's many awards are the NASA Distinguished Service Medal, Women in Aerospace Leadership Award, American Institute of Aeronautics and Astronautics Fellow, and the Aerospace Medical Association's Award.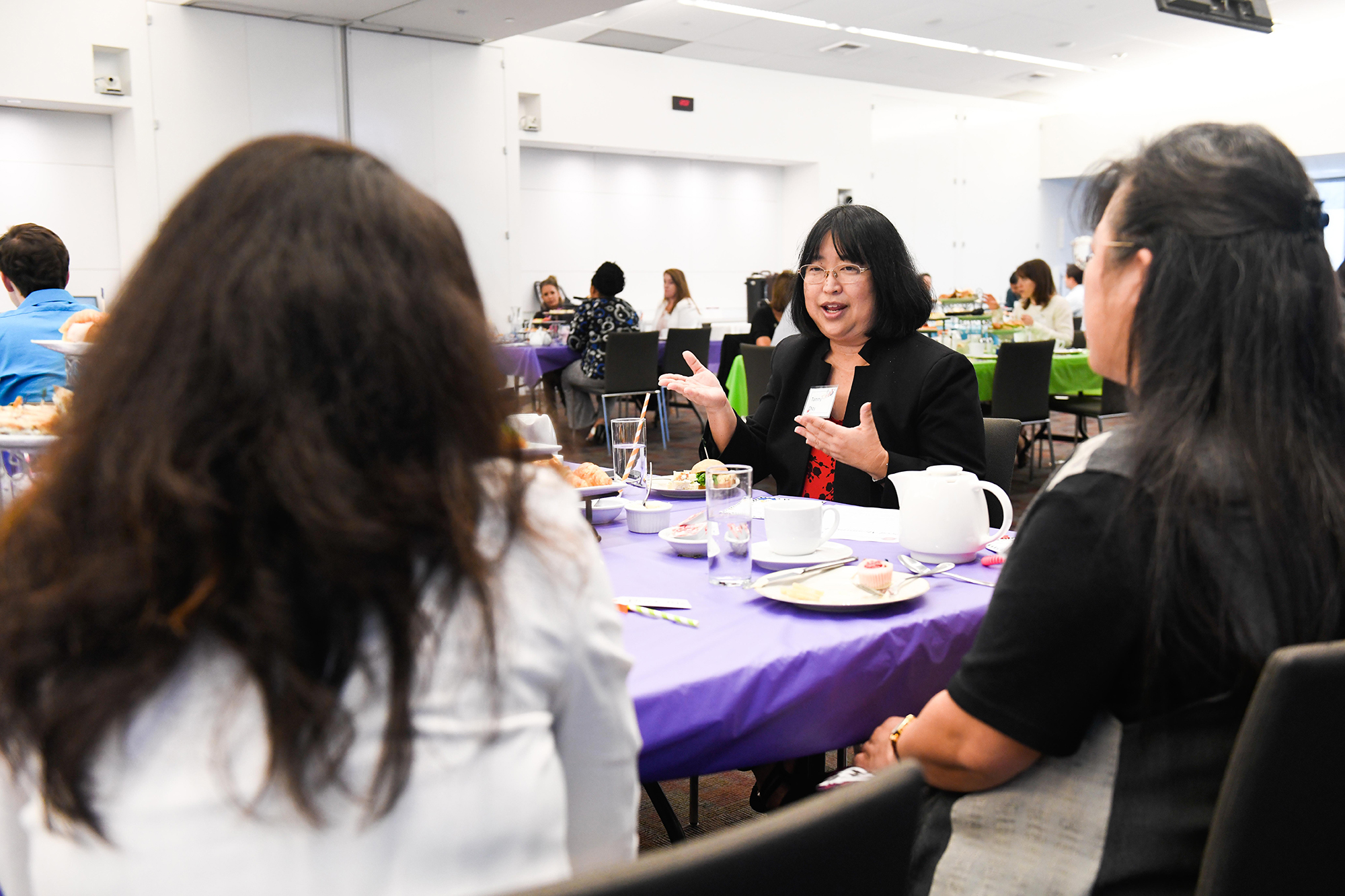 Speed Mentoring Tea
Mentoring is always given a high priority at Aerospace and employees are encouraged to participate, as both mentors and mentees. Women's Week provided the opportunity for employees to participate in a relaxed afternoon tea and luncheon while cycling through three rounds of "mentoring bursts"—brief meetings that allow mentees to introduce themselves, ask questions, and solicit advice from Aerospace leaders. 
Fifteen executives—from management, technical, and non-technical areas—participated including President and CEO Steve Isakowitz; Executive Vice President Wayne Goodman; Senior Vice President, General Counsel and Secretary Malissia Clinton; and many others.
Clothing Drive
Supporting The Aerospace Corporation's commitment to the community, the AWC coordinates an annual clothing drive encouraging employees to donate professional attire. This program partners with Clothes the Deal, a nonprofit organization providing business attire to low-income individuals, empowering them to interview with dignity and confidence, and achieve economic self-sufficiency through gaining employment.