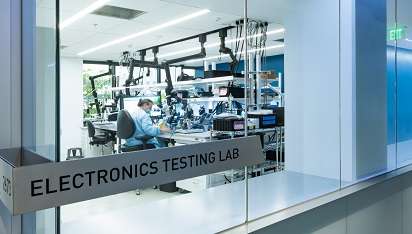 The Aerospace Corporation recently unveiled its new xLab facility on the El Segundo campus. The renovations are designed to better equip our technical experts as they collaborate on building innovative prototypes and instruments to advance space technology.
The 12,000-square-foot space includes a Prototype Design Center, Electronics Testing Lab, Fabrication Lab, Assembly and Integration Lab, as well as open office space and huddle rooms to drive open communication and creativity.
"We're very excited to open this remarkable facility," said xLab Principal Director Lynn Friesen. "It will allow our technical staff to collaborate more effectively, and we anticipate great work coming from these labs."
xLab is an Aerospace organization that architects, develops, and transitions prototypes at the speed necessary for a changing space environment. It is responsible for delivering products, including hardware, software, and major testbeds. Prototypes coming from xLab include ground, airborne and space flight systems.
Aerospace has a long history of building prototypes, and in 2018, those efforts were organized under xLab, optimizing efficiency and highlighting their growing importance to the space enterprise. Now the group has a newly renovated facility in which to do their work.
"It really is a great space to work in," Friesen said. "It will allow our talented staff to do their best work and exercise their creativity."
Even before the rest of the facility was fully operational, xLab staff were already working in the labs, making sure deadlines were met, and technology was delivered as needed. When an Aerospace scientist in another lab developed an idea for a temperature-checking device to keep employees safe during COVID-19, xLab staff immediately stepped up to turn the concept into reality, brushing the construction dust off their new lab benches to engineer and fabricate the instrument.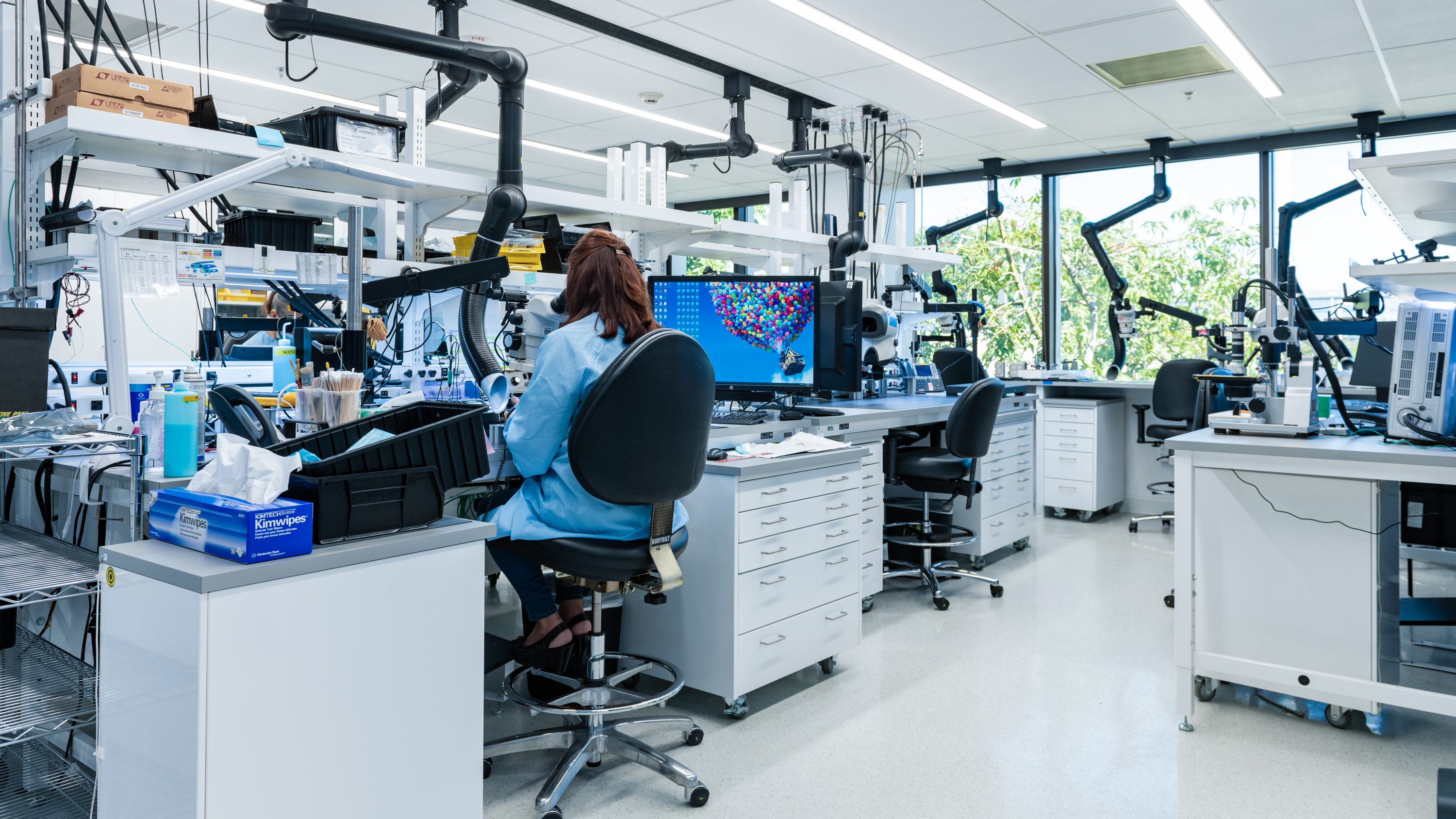 This is just one example of the type of work produced out of xLab. Some other projects, developed in collaboration with Aerospace's Physical Sciences Laboratories and program offices, include:
As these projects show, in this time of change in the space enterprise, Aerospace is able to rapidly prototype to meet emerging needs. As an independent organization reaching across the space enterprise, Aerospace is uniquely positioned to discover, develop and deliver the space assets of the future.