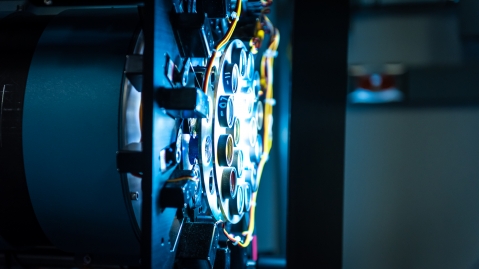 Testing Solar Cells at the Edge of Space
Aerospace demonstrates an easier and less expensive way to test solar cells.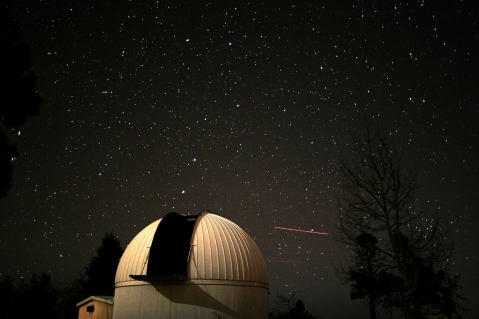 Artificial Intelligence Takes On Asteroids
A 25-meter asteroid could devastate an area of Earth the size of Manhattan. Here's how Aerospace developed artificial intelligence to help make sure that doesn't happen.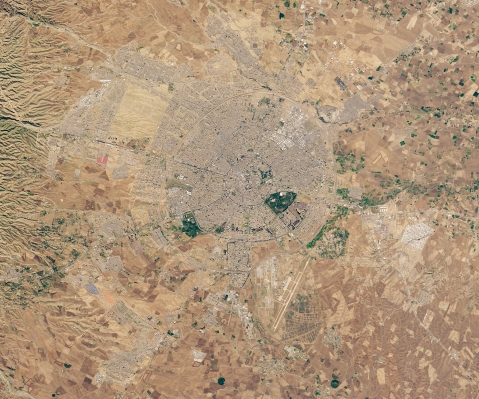 A New Tool To Fight GPS Jammers
GPS jamming can drastically impact military and civilian life. A team from Aerospace's Communication System Implementation Subdivision built a tool to counter jam the jammers.
Video: Delivering Artificial Intelligence To Space
Aerospace engineers developed an artificial intelligence system that uses modern cloud computing to enable satellites to transmit meaningful data and discard the rest.

NIRAC Camera Captures Atmospheric Glow
The Earth's atmosphere is never completely dark. Even at night, the atmosphere gives off light because of chemical reactions that are taking place. This phenomenon, known as airglow, has inspired an Aerospace team to develop a camera to capture airglow effects and its stunning imagery.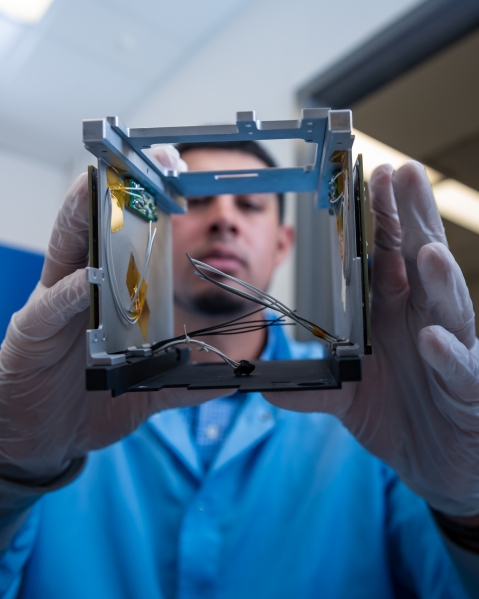 xLab Turns Ideas Into Reality
Meet xLab, a new Aerospace organization that consolidates our prototyping expertise to develop rapid solutions to the threats facing the nation's space assets.
Electric Propulsion for Spacecraft
Electric propulsion of spacecraft, or "EP", involves the application of electrical energy as a source of thrust to propel spacecraft. The Aerospace Corporation has developed a remarkably comprehensive suite of diagnostic tools that have become an indispensable, go-to resource for any party seeking to test the viability of new EP methods.
Aerospace Virtual Tours
Aerospace's virtual tours allow you to explore our state-of-the-art facilities from the comfort of your own desk. Available self-guided tours include:
• xLab
• iLab
• STARS Mission Operation Center
• Physical Sciences Laboratories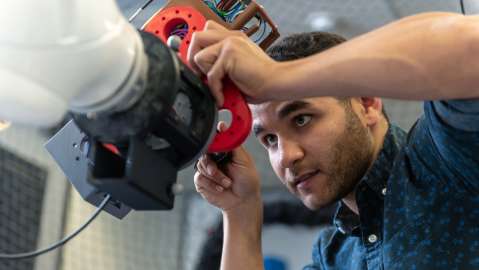 University Partnership Program
The University Partnership Program facilitates collaboration with top universities to provide resources, mentorship, and hands-on experience for students to explore potential career paths in the space sector.
Space News Happens Fast
Don't miss out on the latest from Aerospace