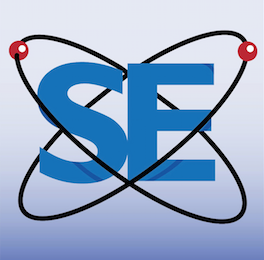 Digital Engineering (DE) agile development and open systems form the basis for of the government's digital acquisition approach to meet emerging threats. The Aerospace Systems Engineering Forum (SEF) provides an opportunity for community members to share their DE and Model-Based Systems Engineering expertise, share their successes, note areas of improvement, and plan a way forward. Since 2016, four physical SEF working interchange multi-day events have been conducted and proceedings were archived as Aerospace technical reports. For 2021 the SEF has gone virtual with six public events that provide best practices to address key digital engineering needs. The registration site is available for the remaining 2021 events and contain an archive of presentations and associated reports. The videos of presentations can be viewed on the Aerospace YouTube channel.
Delivery of virtual sessions is now serving the community in ways that face-to-face meetings couldn't. The SEF has attracted a very large pool of interested organizations and individuals that benefit from the live information and the archive information. The archive pdfs and online YouTube videos provide immediate information access.
The following topics are offered in the 2021 SEF:
February 24, 2021 Enterprise Architecture Using UAF: UAF Overview, EA Guide for UAF, and EA Process for UAF
March 16, 2021 Overview of the Model Assurance Levels (MALs) for Systems and Software Models
May 11, 2021 Model Portfolio Management (MPM) Guide
June 15, 2021 InDEPTH Overview
July 20, 2021 Designing for Principles (DfP)
September 14, 2021 Model Based Mission Assurance and Flight Worthiness (MBMA & FW)
A complete description and registration is available on our Systems Engineering Forum website.