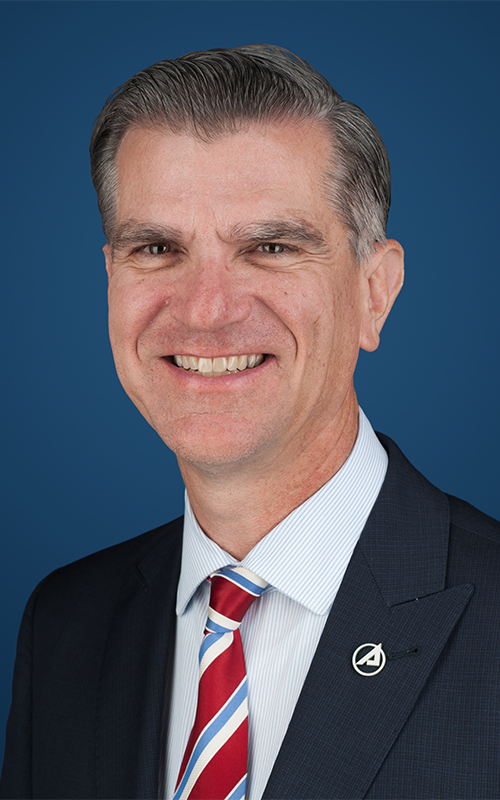 The U.S. Air Force's Space Warfighting Construct (SWC) combines transformational and warfighting-focused command initiatives to maintain space superiority in the 21st century. As Space Warfighting Construct continues to grow in importance, Aerospace will continue to play a leading role. Santee will also support the Space Security and Defense Program and the U.S. Strategic Command.
 "A leader of Jay's strategic caliber brings the critical expertise and drive needed to advance the Space Warfighting Construct for the Air Force," said Steve Isakowitz, Aerospace president and CEO. "As SWC is a top priority for Aerospace, Jay's authoritative command of national security and policy development make him the ideal person to help accelerate the transition to this new warfighting domain."
Prior to joining Aerospace, Santee was the director of Resilient, Affordable Space at MITRE, responsible for integrating and synchronizing defense space projects. Santee retired from the Air Force as deputy director, Defense Threat Reduction Agency, Fort Belvoir, Virginia. He also served as acting deputy assistant secretary of defense for space policy in the Pentagon; vice commander of the 14th Air Force, Air Forces Strategic; and as an operations division chief at U.S. Space Command.
Santee is a Distinguished Graduate of the U.S. Air Force Academy and the National War College. He holds a master's in Business Administration from Golden Gate University.
About The Aerospace Corporation
The Aerospace Corporation is a national nonprofit corporation that operates a federally funded research and development center and has approximately 4,000 employees. With major locations in El Segundo, Calif., Albuquerque, N.M., Colorado Springs, Colo., and the Washington, D.C., region, Aerospace addresses complex problems across the space enterprise and other areas of national significance through agility, innovation, and objective technical leadership.  For more information, visit www.aerospace.org. Follow us on Twitter: @AerospaceCorp.
###
Media Inquiries
Media Relations
Corporate Communications and Public Affairs Division