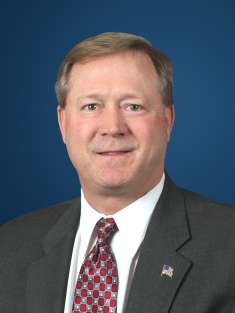 "During this pivotal time in space, delivering resilient capabilities on accelerated timelines is critical to outpacing adversary threats," said Steve Isakowitz, Aerospace president and CEO. "Randy's extensive expertise in rapid acquisitions and technology development makes him an invaluable addition to our board as Aerospace works to advance cutting-edge capabilities for our government partners."
"We are thrilled to welcome Randy's unique skillset and experience to our Board of Trustees," said Stephanie O'Sullivan, chair of the Board of Trustees. "His deep familiarity with our customers and his demonstrated technical leadership will greatly benefit Aerospace as we work to fulfill our role as a trusted partner to the nation's space enterprise."
Prior to this position, Walden worked as the director and program executive officer for the Department of the Air Force Rapid Capabilities Office in the Office of the Assistant Secretary of the Air Force for Acquisition, Technology and Logistics. In this role, Walden was responsible for directing selected study, development, and fielding activities. Notable recent accomplishments range from launch and development of the X-37B Orbital Test Vehicle, a reusable, unmanned space test platform for the U.S. Space Force to the B-21 Raider, the newest long-range strike bomber for the U.S. Air Force.
Walden previously held positions as technical director on the Air Staff, director of Information Dominance Programs, and director of Air Force Test and Evaluation. He has received the Defense Meritorious Service Medal, the Meritorious Service Medal, and the Distinguished Executive Presidential Rank Award.
Aerospace's Board of Trustees members have a myriad of backgrounds, representing academic and scientific institutions and public, government, and national security interests. These diverse points of view allow the board members to collectively provide better guidance and oversight of the corporation's activities.
About The Aerospace Corporation
The Aerospace Corporation is a national nonprofit corporation that operates a federally funded research and development center and has more than 4,600 employees. With major locations in El Segundo, California; Albuquerque, New Mexico; Colorado Springs, Colorado; and the Washington, D.C. region, Aerospace addresses complex problems across the space enterprise and other areas of national and international significance through agility, innovation, and objective technical leadership. For more information, visit www.aerospace.org. Follow us on X: @AerospaceCorp.
Media Inquiries
Media Relations
Corporate Communications and Public Affairs Division