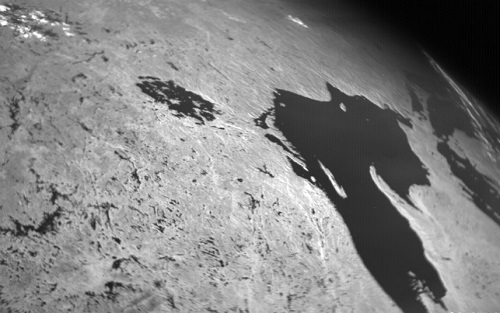 CUMULOS was flown as a secondary payload on the Integrated Solar Array and Reflectarray Antenna (ISARA) CubeSat—a mission managed by NASA's Jet Propulsion Lab (JPL),  operated by Aerospace, and sponsored by NASA's Small Spacecraft Technology Program. The CUMULOS is the first infrared sensor flown as part of the corporation's AeroCube program, which allows infrared weather imagery to be studied by the small satellite.
"This is the first infrared imaging sensor payload that we've launched on a CubeSat and its successful turn-on and operation is a major milestone for us," said Dee Pack, principal investigator for the CUMULOS mission and director of Aerospace's Remote Sensing Department. "We appreciate Caltech's Jet Propulsion Laboratory and NASA's Small Spacecraft Technology Program for extending us the opportunity to fly CUMULOS as a secondary payload onboard the ISARA mission."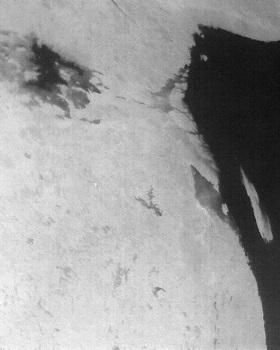 CUMULOS was able to fly as a secondary payload on ISARA due to the space-saving reflectarray. Made of three compact cameras with lenses an inch or less in diameter, CUMULOS has a visible wavelength camera, a short-wavelength infrared camera, and a long-wavelength infrared, microbolometer camera.
Designed for weather and Earth environmental monitoring, the CUMULOS cameras can measure surface temperature, detect environmental hotspots, take cloud cover pictures, and provide nighttime lights imaging. 
Aerospace will continue on-orbit checkout for the CUMULOS mission during July 2018 and then commence science mission operations. Its success will lead to the possibility of executing weather forecasting and other Earth observation missions with small satellites in the future.
About The Aerospace Corporation
The Aerospace Corporation is a national nonprofit corporation that operates a federally funded research and development center and has more than 4,600 employees. With major locations in El Segundo, California; Albuquerque, New Mexico; Colorado Springs, Colorado; and the Washington, D.C. region, Aerospace addresses complex problems across the space enterprise and other areas of national and international significance through agility, innovation, and objective technical leadership. For more information, visit www.aerospace.org. Follow us on X: @AerospaceCorp.
Media Inquiries
Media Relations
Corporate Communications and Public Affairs Division