Contestants in this industry-wide international competition were asked to find innovative approaches to conducting analysis of unknown or "blind" radio frequency (RF) signals using artificial intelligence (AI) and machine learning. 
"We're thrilled to see our team win this competition through their novel application of artificial intelligence to secure the use and protection of the radio frequency spectrum," said Steve Isakowitz, Aerospace president and CEO. "Their accomplishment is another great example of how Aerospace is employing cutting-edge technology to advance next-generation capabilities for the warfighter while solving one of our customer's most difficult challenges."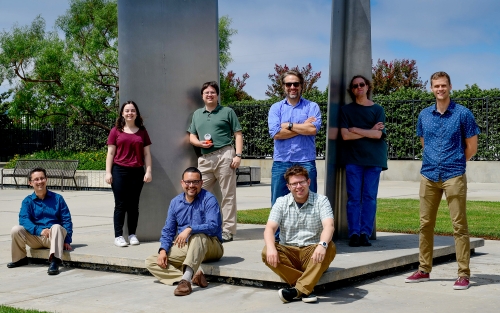 The group, known as "Team Playtpus," consists of eight Aerospace communications systems and artificial intelligence engineers: Andres Vila, Kyle Logue, Esteban Valles, Donna Branchevsky, Sebastian Olsen, Alexander Utter, Darren Semmen and Eugene Grayver. Out of more than 150 overall participants, including 49 teams that actively competed in the challenge, the Aerospace team won by correctly detecting and classifying the greatest number of radio frequency signals using a combination of signal processing and AI technologies. 
The Army RCO created this challenge to support the creation of innovative approaches to fighting adversaries with advanced electronic warfare capabilities in an increasingly dense electromagnetic environment. Methods used for the competition could expedite and improve ways of identifying and assessing RF signals within an area of military operation to assist Electronic Warfare Officers in suppressing threats on the battlefield.
"In its challenge, the Army RCO released a training set with synthesized data that the teams used to build their algorithms," said Andres Vila, Aerospace team lead. "Our goal was to combine the team's deep history and expertise in advanced satellite communications with our practical knowledge of the latest in machine learning and deep neural networks to provide a best-in-class solution." 
Vila added, "This win means that we have built a team that can excel in this new and exciting field of machine learning and specifically deep learning solutions for communication problems." 
About The Aerospace Corporation
The Aerospace Corporation is a national nonprofit corporation that operates a federally funded research and development center and has approximately 4,000 employees. With major locations in El Segundo, Calif., Albuquerque, N.M., Colorado Springs, Colo., and the Washington, D.C., region, Aerospace addresses complex problems across the space enterprise and other areas of national significance through agility, innovation, and objective technical leadership.  For more information, visit www.aerospace.org. Follow us on Twitter: @AerospaceCorp.
###
Media Inquiries
Media Relations
Corporate Communications and Public Affairs Division