The pace of innovation for space is accelerating, driving the need for more agile and responsive solutions to advance the nation's space missions. Staying ahead in this contested environment requires moving faster and evolving how mission success can be achieved, prioritizing mission critical areas of highest need while allocating resources and time for optimal impact while accepting additional risk. The Department of Defense's (DoD) Space Test Program-3 (STP-3) mission demonstrates the value in finding the balance, implementing adaptive support for risk mitigation during development and optimizing opportunities for speed and success throughout the mission lifecycle.
In support of the STP-3 mission, The Aerospace Corporation leveraged its world-class technical expertise and experience to STP, advancing adaptive mission assurance approaches that ensured efficiency and successful delivery within the targeted timeframe.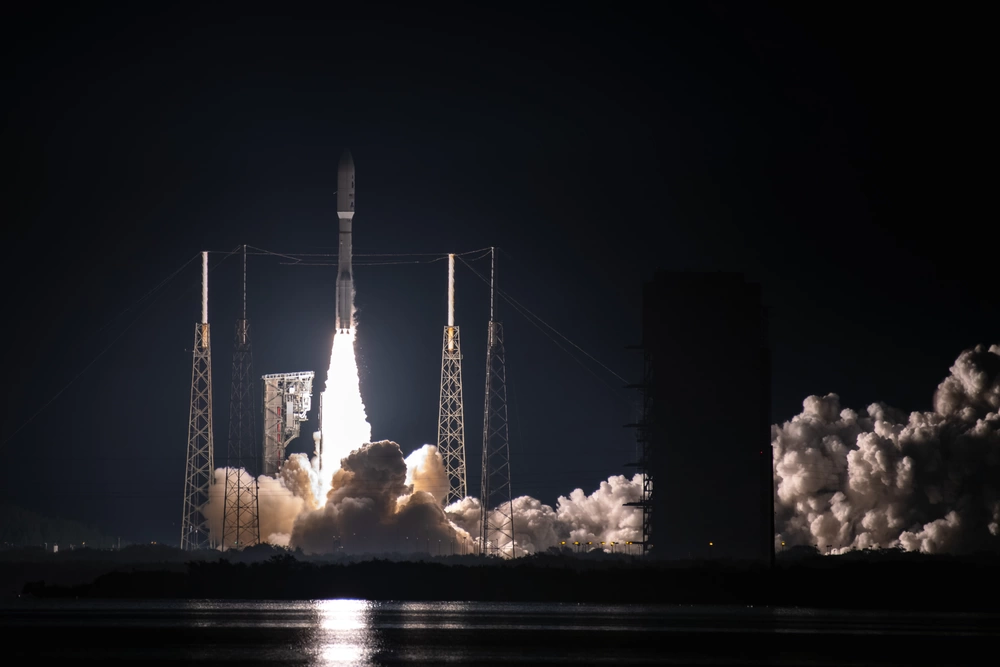 Taking Challenging Characteristics in Stride
STP started in 1965 as an avenue to test cutting-edge technologies for potential adoption among defense community stakeholders. To date, STP has flown over 600 experiments, each having the possibility to advance capabilities that enhance national security and the technologies that drive modern society.
The STP-3 mission was launched from Cape Canaveral Space Force Station's Space Launch Complex-41 in December 2021, carrying two payload/spacecraft: STPSat-6 and LDPE-1.
STPSat-6 carries seven DoD experimental payloads in addition to two co-funding payloads: one for the Department of Energy's Space and Atmospheric Burst Reporting System and NASA's Laser Communications Relay Demonstration payload.
Characteristic of STP missions, STP-3 required moving fast and efficiently to meet tight deadlines, emphasizing the need for effective prioritization of limited time and resources. Aerospace's technical experts supported in identifying and addressing the most critical areas of risk to the mission.
"One of the success stories out of STP-3 was figuring out how to prioritize tasks and lower the highest risks as best we could," said Nicole Fondse, Systems Director in Aerospace's Space Innovation Directorate. "It's a great example of adaptive mission assurance – our ability to change what we look at or adapt to the situation based off of new information and reevaluate what risks we want to look at with our limited resource set."
Support Where Most Needed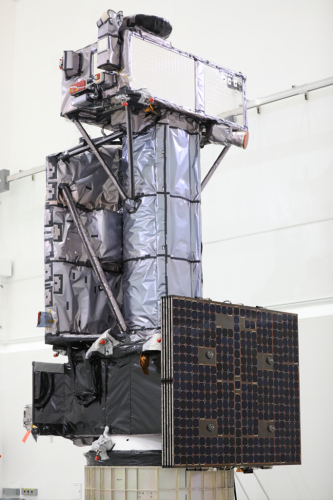 Aerospace provided overall systems engineering oversight for the STPSat-6 program. The STPSat-6 mission is unique in several ways from its predecessors: being the first geosynchronous orbit (GEO)- dedicated spacecraft with one of the primary payloads being larger than most previous STP-satellites, and the requirement to provide the primary payload reliable and robust hosting for up to 10 years in the challenging GEO environment. The diverse payload requirements greatly influenced the overall spacecraft design and the type of tailored, agile mission assurance and risk management implemented during the development of the STPSat-6 vehicle—factors that led to the overall success of the mission.
In addition, across the different STP-3 spacecraft and payloads, a handful of Aerospace personnel provided support in areas of integration and mitigating "Do-No-Harm" (DNH) risks. Aerospace conducted a set of focused inspections and analyses to ensure adherence to DNH protocol, a process that ensures the payloads onboard each spacecraft will not affect each other, the launch vehicle or overall missions.
"Aerospace was the independent oversight to make sure that the auxiliary payload, LDPE-1, would not harm the primary payload (STPSat-6) or the booster during flight," said Anthony Porzio, Project Engineer in Aerospace's Space Innovation Directorate. "This role was important to check that LDPE-1 was correctly inserted in the stack between the other two pieces, without putting anything at risk or making anyone's work harder than it should be."
The team also provided a broad spectrum of support to the LDPE-1 payload itself, conducting mission risks assessments for challenges that could be anticipated, as well as potential hurdles that arose as the mission's timeline advanced. With Aerospace's breadth of deep technical knowledge, experts could be brought on to address a myriad of risks that ranged from assessing the flight software prior to launch to independently reviewing the flight modeling's test dynamics and analysis.
Furthermore, Aerospace supported the development of the LDPE-1 mission's ground operation systems in Albuquerque, work that required quick ingenuity among those involved. The team has supported the mission beyond launch day, continuing its work during LDPE-1's current stage of its program lifecycle in orbit.
A Case Study for Adaptive Mission Assurance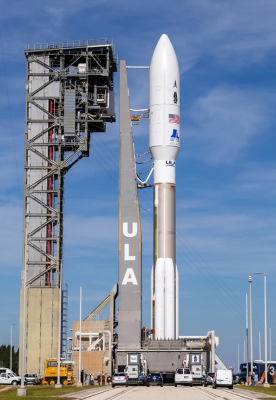 STP-3 signified another step in advancing the defense community's capabilities in space and demonstrated the value of agile support to ensure efficient use of resources while delivering on the mission at a rapid pace.
As the space enterprise continues to quickly develop, Aerospace foresees that agile, adaptive mission assurance will be a crucial factor to enable customers to advance in the space environment and ultimately outpace the threat.
Although STP is a research and development program, Aerospace personnel believe it can provide insight on the value of working on projects that may be of higher risk.
"STP serves as a model for adapting risk tolerant approaches to how we handle spacecraft development, launch and operation," said Gary Hendel, Senior Project Leader in Aerospace's Space Innovation Directorate. "There are lessons that can be shared among the broader organization that demonstrates alternate methods for handling risk and how programs are executed."