The "space club" is experiencing immense growth, the rate of which has rapidly transformed space access from novelty to trend. The presence of more actors, driven by the commoditization of space technology, lower barriers to participation and other factors, has the potential to exacerbate threats to the long-term sustainability of space activities if it remains uncoordinated.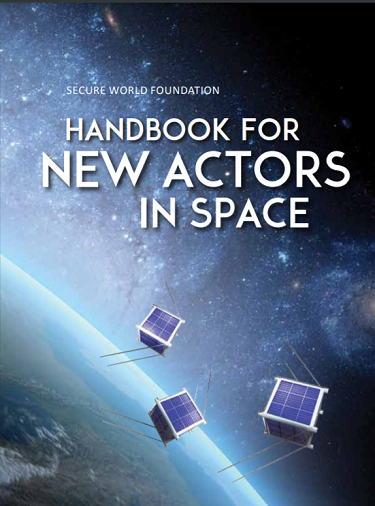 Fortunately, new space actors are only operating within a literal vacuum, not a figurative one. The collective knowledge developed by the space enterprise over decades can provide guidance and solace to new companies and countries rising to meet the multitude of challenges that accompany space activities.
To help educate space newcomers on the importance of space safety, The Aerospace Corporation's Space Safety Institute partnered with Secure World Foundation to produce an interactive, two-day New Actors in Space Workshop. The event convened expert discussions intended to distill fundamental insights that inform new actors on how to best leverage and benefit from the collective technical, policy and operational safety knowledge acuity at Aerospace, which has been derived from over seven decades of space activity across the space enterprise.
"The Space Safety Institute promotes space activities that are safe, supports economic and scientific development and fosters the long-term sustainable use of outer space through innovation, independent analysis, advocacy, training and education," said Uma Bruegman, Assistant General Manager of Aerospace's Strategic Assessments, Studies and Projects Division and co-lead of the Space Safety Institute. "Our vision is to serve as an objective center of space safety expertise and capabilities at this pivotal time of change."
The workshop adapted material directly from Secure World Foundation's Handbook for New Space Actors, first published in 2017.
"The impetus for this Handbook came from our observation that there are many new actors that are eager to join the space club, and there should be a resource for these new space actors that outlines the obligations and responsibilities of being a member of the space club," said Dr. Peter Martinez, Executive Director of Secure World Foundation. "We are very excited to be working with Aerospace to present the content of the handbook in this format."
Establishing an Understanding of Space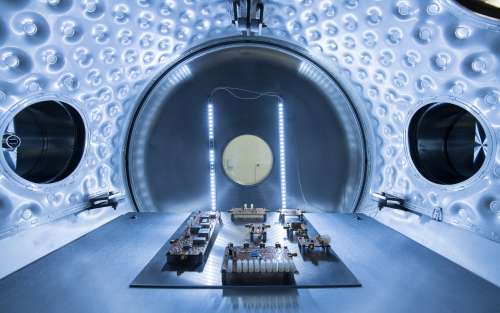 With the growth of space participation comes increased technological innovation, lower costs and greater access to beneficial capabilities and services. However, this unbridled expansion also creates issues, such as on-orbit crowding, radio-frequency interference or the possibility of space incidents sparking or escalating geopolitical tensions on Earth.
"These incidents are emerging in the news with increasing frequency and will continue to do so unless the space enterprise moves deliberately toward safe space norms and best practices," said Danielle Bernstein, Principal Director of Federal Programs at Aerospace and co-founder of the Space Safety Institute.
Workshop participants explored the Handbook's three major chapters. First, delving into the international framework for space activities, participants studied the core principles of international space law, the implications of the five current international space treaties and legal issues permeating international space relations, including spectrum management, remote sensing, export control measures, space debris mitigation and environmental concerns.
After discussing national space policies and administration, participants came away able to identify components of the space enterprise, distinguish policy from regulation and articulate why and how nations create national policy frameworks for space activities.
The workshop also explored responsible operations in space, from pre-launch and launch activities through mission phases, on-orbit activities and end-of-life for space systems, including disposal and reentry considerations.
Driving Collaboration for Space Safety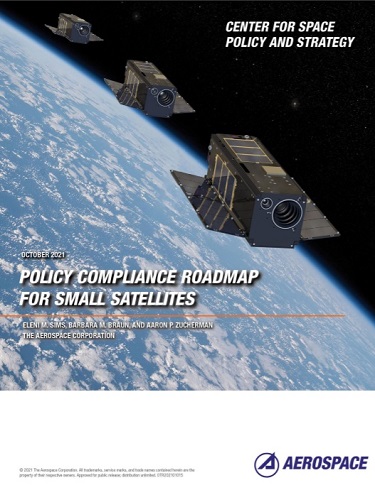 In addition, the workshop curriculum featured interactive discussions on issues at the forefront of space safety, including disposal and de-orbit technologies, international spectrum management and international cooperation. Aerospace's Center for Space Policy and Strategy (CSPS) also debuted a live, interactive crisis simulation exercise to underscore the geopolitical consequences of a hypothetical in-space incident.
"International space law, and the framework in general, are not just about treaties," said Robin Dickey, Space Policy and Strategy Analyst at Aerospace. "Really, they are a rich tapestry of different documents, behaviors – peer pressure, even – and relationships between different countries and organizations. Although space itself is a vacuum, international diplomacy in space is not. Instead, we have to grapple with the key elements that exist, as well as gaps and overlaps that have to be navigated when you're working in this area."
As part of the exercise, workshop participants were assigned to one of four fictional nations with varying degrees of spacefaring capability and confronted with a crisis scenario when an in-space incident tested the diplomatic relations of the respective groups.
"Fundamental physics mean any actor's behavior in space can affect everyone," Dickey said. "To be responsible actors and stewards of space is crucial to be able to access and use space into the future as an international community."
Adapting to the Modern Space Environment
These exercises underscored the importance of remaining vigilant of realtime changes in a hypothetical space environment. With the actual domain evolving rapidly in kind, maintaining an informed, responsible and up-to-date approach to space safety is a critical enabler of successful space activities. Martinez said Secure World Foundation is aiming to publish an updated edition of its Handbook for New Space Actors in 2023.
In support of the effort to outpace evolving threats to space sustainability, the Space Safety Institute plans to offer additional workshop sessions for new space actors in the future.
"Our workshop curriculum is primarily toward national governments, which are beginning to develop national space policies and regulations, as well as other organizations – including startups and universities – beginning their first forays into space activities," said Dr. Angie Bukley, Principal Engineer and Scientist in CSPS. "However, it is also valuable to well-established space nations and organizations that are tapping non-space workforce sectors to recruit new talent, or as a refresher for the career space professional."