The purpose of the event, "Securing Our Future: Commercial AI Meets National Security," was to introduce government stakeholders to the latest developments in artificial intelligence (AI) technologies. Starburst is a company that connects established aerospace companies with startup companies to expose government contractors and suppliers to new technologies.
The event took place in Chantilly and featured perspectives from government and commercial AI thought leaders, two panel discussions, and eight start-ups who are currently leveraging AI technologies for cybersecurity, geospatial analytics, and other applications.  The day began with keynote government perspectives from two intelligence community agencies on the challenges and limitations of current AI technologies, and where AI needs to head to meet needs in national security.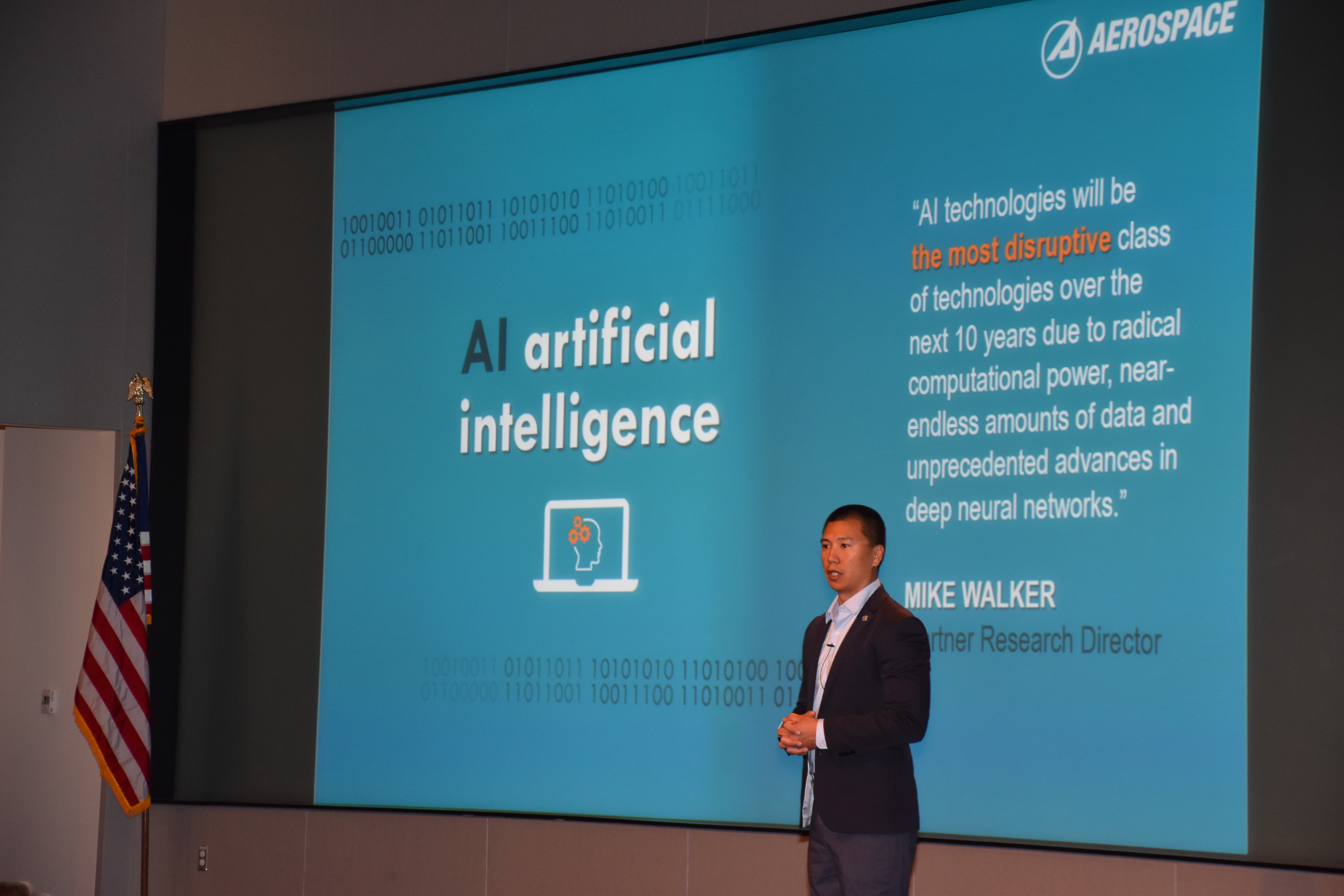 Start-up Speakers Discuss AI-Driven Information Sources
Other keynote speakers included Robbie Schingler, co-founder of Planet, and William Brendel from Snap Inc., the company that developed popular social media app Snapchat. Schingler discussed how his company's earth imaging capabilities can access every square inch of the globe to create AI-driven information feeds with geospatial data. Brendel talked about Snap Research Lab's activities in augmented reality, scene understanding, and data-driven content ranking. He also gave his perspective on how the AI of tomorrow will shape the aerospace industry.  In the same way that ads are pushed to social media users based on algorithms that learn from their online habits and interests, Brendel discussed how AI can be applied in digital technologies to help security analysts make quick decisions by driving the most important data to them first.
Start-ups Pitch AI Solutions For National Security Issues
The core of the accelerator event featured the start-up companies, Descartes Labs, Orbital Sidekick, Spark Cognition, Slingshot Aerospace, Ursa Space Systems, Lucid Circuit, EOS Data Analytics, and Starlight.  They were each invited to pitch their value propositions and share ways in which their businesses are using AI for applications of interest to national security. During each presentation, audience members were given the opportunity to rate the company and submit questions, which were displayed in real time. 
For example, Slingshot Aerospace discussed how the company applies AI to generate intelligence that aids in saving lives. After Hurricane Harvey, Slingshot applied its flood detection algorithms to determine the extent of the flooding in Houston and furnish first responders with safe routes to those in need. Ursa Space Systems gave a presentation on its use of synthetic aperture radar imagery, and its ability to leverage it to gain insights into global oil storage, offshore activity, and infrastructure construction that deliver decision-making advantages to their clients. 
AI Commercial Capabilities Panel Discussions 
The morning and afternoon sessions both concluded with panel discussions moderated by Van Espahbodi, co-founder of Starburst Accelerator. The first panel focused on the current state-of-practice in commercial AI capabilities, and the second focused on how to accelerate government acquisition and adoption of commercial AI for national security applications.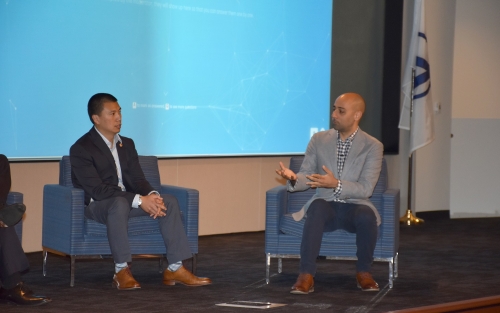 Panelists included representatives from Amazon Web Services, GeoSpark Analytics, One Defense, In-Q-Tel and Aerospace's General Manager of Innovation, Dr. Randy Villahermosa, who talked about Aerospace's role as a trusted partner in identifying emerging commercial capabilities that could serve government needs.
The event offered unique perspectives on this cross-cutting technology area and gave the attendees valuable insight on how AI technologies, when used appropriately, can help bolster existing capabilities in defense, research, and science.  Event producer and the Chantilly lead for Aerospace's Innovation Laboratory, Dr. Paul Anderson said, "Our objective was to expose our government customers to emerging AI-driven product and service offerings in the commercial tech sector that could help meet near-term and strategic needs in national security. Ultimately, we're helping to secure our nation's future through innovation and collaboration."