Name: Sonia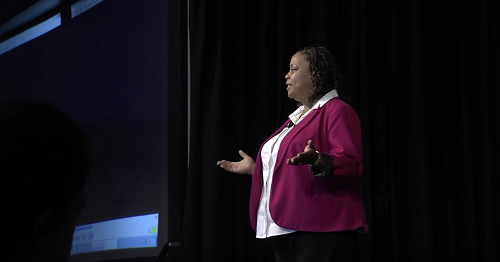 Education: Master's degree in business administration, California State University, Dominguez Hills 
Bachelor's degree in electrical engineering, California State University, Long Beach
What are you working on at Aerospace?
Independent acquisition and systems engineering assessments; Leading and collaborating with a great team of engineers to innovate and take our capabilities to the next level. 
What is a typical day like for you at Aerospace?
Meetings, collaborating on technical matters with subject matter experts across divisions, mentoring. 
What's the most exciting part of your job?
Mentoring! 
Tell us one thing nobody would guess about you?
I am an introvert. 
What excites you about the aerospace industry and space today?
The space industry is evolving so quickly, and you have to stay on your toes to stay relevant, which enables opportunities to grow and do exciting new things using innovative and agile methods. 
Would you be willing to colonize Mars if it meant never returning to Earth?
Probably not. Visiting is fine, but home is where the heart is. 
 
Ready to join the Aerospace team? Visit our careers page.