In honor of Engineers Week, Aerospace is spotlighting a few of our many great engineers and getting a peek at the exciting projects that they're focused on. Keep checking back to Meet Our People all this week!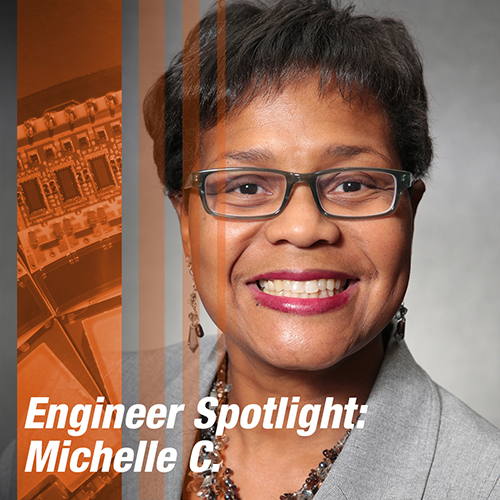 Name: Michelle
Alma Mater: Master's in Systems Engineering, University of California, Los Angeles; Bachelor's in Computer Information Systems, Chapman University
Department: Space Systems Group - Enterprise Ground Systems Engineering
Can you tell us about the work you do here at The Aerospace Corporation?
I support a government team in the acquisition of enterprise services for ground systems. I am part of the Systems Engineering team, and I lead and support activities associated with Risk Management, Integration and Test, Architecture, Open Mission Systems (OMS) and Universal Command and Control Interface (UCI), and Mission Partner On-boarding.
Who or what inspires you? Why?
New technologies inspire me. I enjoy learning and helping programs to implement new technologies.
When was the moment you realized that you wanted to make this your career?
I know I wanted a career in technology after taking my first computer class in middle school.
What work outside of your own department is Aerospace doing that excites you the most?
Aerospace is doing many interesting things, but the areas that interest me most are in machine learning and cloud technologies.
Why did you choose to work at Aerospace?
I enjoy having the opportunity to work on a broad breadth of projects/programs. I also enjoy having new opportunities to learn.
What advice would you give to an engineer joining The Aerospace Corporation?
My advice to someone joining Aerospace is to keep an open mind because the opportunities to learn and develop are endless.
If you're interested in joining the Aerospace team, be sure to visit our careers page.