In honor of Engineers Week, Aerospace is spotlighting a few of our many great engineers and getting a peek at the exciting projects that they're focused on. Keep checking back to Meet Our People all this week!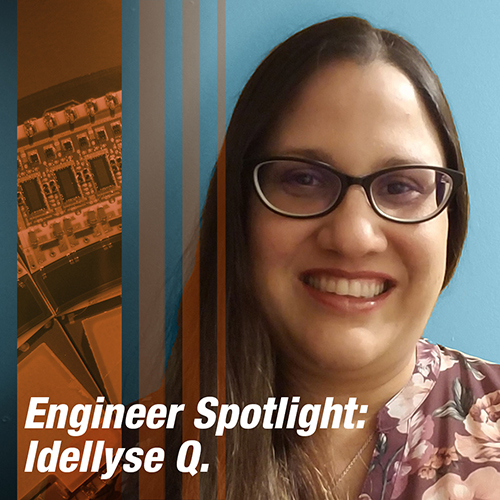 Name: Idellyse 
Alma Mater: B.S. in Electrical Engineer, Inter American University of Puerto Rico; M.S. in Manufacturing Engineering, The Polytechnic University of Puerto Rico; Ph.D. in Electrical Engineering; Pennsylvania State University
Department: Digital Electro & Electromagnetics Department (DEED)/Communication Systems & Agile Processing Subdivision
Can you tell us about the work you do here at The Aerospace Corporation?
I work in the Digital Electronics and Electromagnetics Department, where I specialize in the design, analysis, and testing of antennas, metamaterials-enabled devices, and analytical and applied electromagnetics for modeling of complex problems.
Who or what inspires you? Why?
Ever since I was a child, my mom inspired me to be the best that I can be, to finish everything that I started, and never to quit.
When was the moment you realized that you wanted to make this your career?
I always had a passion for mathematics and science, but it was in high school when I realized I wanted to be an engineer. For me, engineering is another language.
What work outside of your own department is Aerospace doing that excites you the most?
The fascinating applications of machine learning and artificial intelligence to solve challenging problems in the aerospace field.
Why did you choose to work at Aerospace?
I chose Aerospace because this is a great place to work. I love being a part of an innovative team, and I know that here I am helping make a difference in the aerospace community through the groundbreaking work we do here. Plus, I get to work on projects that I love, and I am passionate about it.
What advice would you give to an engineer joining The Aerospace Corporation?
Learn more about what Aerospace offers, and keep your communication channels open within and outside your department.
If you're interested in joining the Aerospace team, be sure to visit our careers page.