The creation of a U.S. Space Force is a historic milestone that reflects the growing importance of the space enterprise to national security.
Confronting the evolving threat to critical on-orbit assets will require innovative approaches and continued leadership to build a more resilient and agile space architecture.
And while the passage of the 2020 National Defense Authorization Act lays out many high-level priorities and leadership structures, the details of how the newest branch of the military takes shape and ultimately advance U.S. interests in space will be borne out over the coming months and years.
Decision makers will have to navigate a rapidly changing landscape, as potential adversaries develop anti-satellite weapons and the growing commercial market unlocks new possibilities for space.
As this new era of space unfolds, leading experts from The Aerospace Corporation's Project Thor and Center for Space Policy and Strategy are providing research and analysis on the key drivers and trends that will shape the development of the U.S. Space Force and the broader space enterprise. Here are excerpts from five recent policy papers that touch on these critical issues: 
By The Project Thor Team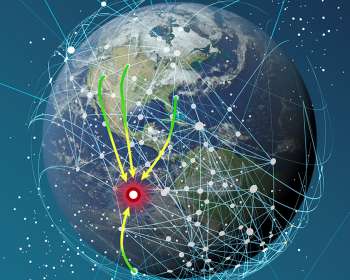 "This is a critical moment for the United States in space. Potential adversaries are developing and fielding anti-satellite weapons and more effective military satellites. 
Meanwhile, the commercial market offers promising new possibilities for space, such as cheaper launch, large constellations, and miniaturization. But U.S. national security has traditionally relied on space systems developed over long timelines to provide extraordinary capabilities and avoid losing satellites to a hostile environment with little room for error. 
The United States can rise to the challenge of the threat and harness the power of the commercial market with a focus on quickly developing and fielding its space systems. To envision an architecture in which this rapid deployment enables the United States to outpace threats in space, The Aerospace Corporation created Project Thor." Read more.
By Russell Rumbaugh
"Even as the U.S. national security enterprise reorganizes, there is not a consensus on how changes in the threat and commercial opportunities will affect the use of space for national security in the future.
Different proponents identify different aspects of these changes as the most salient.
These proponents therefore champion different solutions for how the U.S. government should reorganize national security space to adapt to those changes.
This paper identifies six different schools of operational thought with different visions of what war will look like in the future leading to different technological and organizational preferences for how to prepare for those wars." Read more. 
By Rosalind Lewis, Susan E. Hastings, Martha D. Callaway, Albert C. Hoheb, Jonathan E. Gayek and Russell Rumbaugh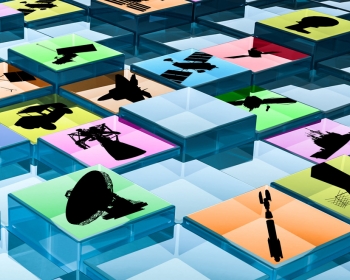 "We have entered a new regime in how the Defense Department acquires programs, especially those for space. 
Though we will not fully understand what this new regime consists of for many years, the changes creating it are responding to past efforts to reform defense acquisition. 
We can better understand what previous acquisition reforms have achieved, or failed to achieve, if we evaluate them on their own terms. Since the creation of the modern defense acquisition system in 1970, there have been six distinct acquisition regimes. 
While each regime has sought to implement what are widely considered best practices for acquisition, the regimes differ most in how they seek to adjust the changes of the past regimes, how they find a sweet spot that allows for decentralized execution but centralized oversight, and whether they treat space systems uniquely or like other defense programs." Read more.
By Brandon Bailey, Ryan J. Speelman, Prashant A. Doshi, Nicholas C. Cohen and Wayne A. Wheeler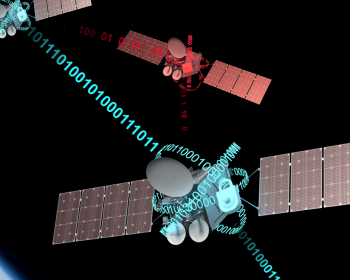 "The vulnerability of satellites and other space assets to cyberattack is often overlooked in wider discussions of cyber threats to critical national infrastructure. 
Neither space policy nor cybersecurity policy is prepared for the challenges created by the meshing of space and cyberspace, especially for the spacecraft. With the emerging cyber threats to spacecraft from nation-state actors, additional spacecraft defenses must be implemented. 
Historically spacecraft have been considered relatively safe from cyber intrusions; however, recent emerging threats have brought spacecraft into play as a direct target of an adversary. 
While space-centric cybersecurity standards and governance are lacking, utilizing defense-in-depth techniques for spacecraft protection will help ensure the spacecraft is resilient to a cyber intrusion. To meet the space cyber challenges, government, industry, and international action is needed. 
The way forward and potential solutions will include increased cooperation across all sectors and will require a blend of policy and technical solutions." Read more.
By James A. Vedda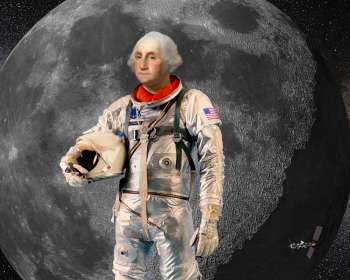 "The global proliferation of space-related technologies and know-how has made the 21st-century space environment a very different playing field from what it was in the Cold War. 
In today's world, particularly with the rise of space activities in China, India, and many other countries, and the resurgence of Russia as a strategic competitor, U.S. leadership faces a fundamentally different challenge: how to productively interact with a global array of collaborators and competitors, not simply outperform a single peer rival.
Another critical development of the current era, at least as important as the growth in the number of spacefarers worldwide, is humanity's inflection point in space operations. 
For the past three generations, we have learned to use space applications that have made us safer, richer, and more connected. These impressive benefits have been achieved almost entirely using disposable space systems that receive and transmit electromagnetic information. 
The next plateau, for which we seem poised to reach, will be more difficult to achieve but potentially much more rewarding: the routine physical manipulation of objects in space (e.g., building, servicing, mining, manufacturing, and debris cleanup) accompanied by human habitation in space on a scale significantly beyond anything experienced to date. 
This could result in profound changes, not only in how we operate in space, but also to the extent that space becomes integrated with our economy and our culture." Read more.