Space is changing more rapidly than ever, due in large part to the transformation of the commercial space industrial sector. Technological advancement, lower-cost access to space and massive private investment are all driving a wave of innovation that has the potential to introduce next-generation and novel space capabilities in the coming years to meet current and emerging operational needs.
The demand signal is clear: the U.S. government is eager to rapidly harness commercial space's pace of innovation to improve the nation's security and prosperity.  Aerospace has launched its Commercial Space Futures Office to foster greater collaboration between the U.S. government and commercial space and accelerate the development and advancement of U.S. space capabilities.  The Commercial Space Futures offerings include identifying, connecting, and aligning commercial solutions with national needs; understanding and mitigating risk to government programs through due diligence assessments; accelerating the path to integration of solutions through work in enabling standards and regulation, and enabling the insertion of new technologies through verification and validation, access to facilities, capability maturation and testbeds.
To learn more about Commercial Space Futures, contact us at CSF@aero.org.
Commercial Space Futures
Aerospace is committed to advancing and accelerating the application of U.S. commercial space capabilities for the benefit of government customers through its Commercial Space Futures Office.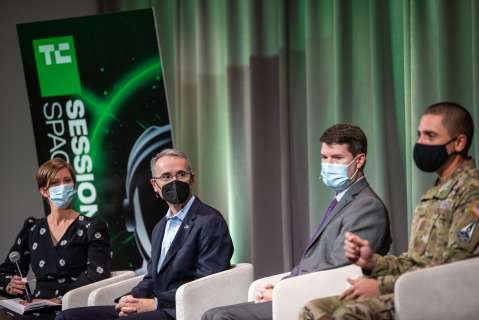 Accelerating Mission-Enabling Innovation With Government and Commercial Collaboration
Aerospace partnered with TechCrunch to convene TC Sessions: Space 2021, the second space enterprise event to explore opportunities and discussions that enable government space programs to further leverage commercial capabilities.
The Value of Working with The Aerospace Corporation
Aerospace operates the only Systems Engineering and Integration (SE&I) FFRDC focused on the U.S. space enterprise.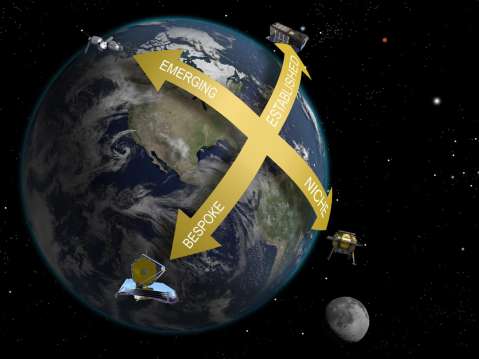 Assessing Commercial Solutions for Government Space Missions
When making the decision to acquire a commercial capability, government agencies should determine the level and scope of assessments needed to match their risk tolerance. This paper from Aerospace's Center for Space Policy and Strategy proposes frameworks and associated recommendations for how government organizations can assess and characterize the readiness of candidate commercial providers and commercial markets to meet national needs.
The Space Policy Show: Assessing Commercial for Government Space
Government agencies are increasingly looking to the commercial sector to meet their space mission needs. What are the drivers toward this hybrid architecture? How can government assess commercial readiness? Are there best practices the commercial sector could install? In this episode Aerospace's Ronald Birk talks to Clare Grason, Chief of US Space Force's Commercial Satellite Communications Office and Phil McAlister, Director of NASA's Commercial Spaceflight Division.

Read more about frameworks used to assess commercial readiness, "Assessing Commercial Solutions for Government Space Missions", by David McQuiggan and Ronald Birk.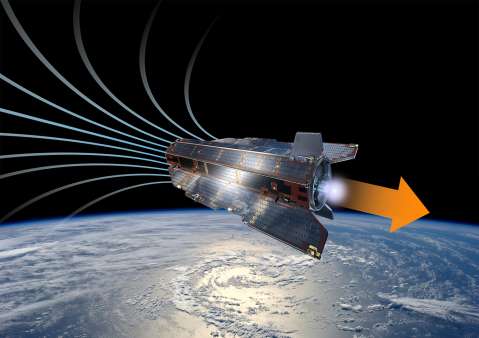 State of Play: Advances in Commercial Space
Private space companies are a thriving source of space innovation. Understanding the state of play within the commercial sector allows Aerospace to better advise our customers on future possibilities with commercial technologies.

State of Play is an advisory publication dedicated to emerging trends in space innovation.

About the Space Safety Institute
The Aerospace Corporation has established a Space Safety Institute to support government, industry, and international customers on all aspects of space safety, including launch, operations, reentry, and cyber.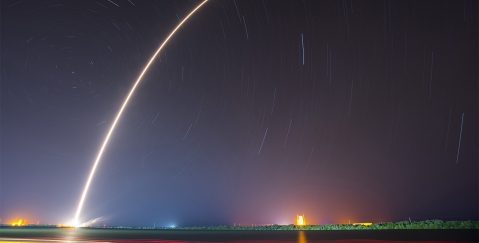 Leveraging Commercial Space For National Security
This space policy paper published by Aerospace's Center of Space Policy and Strategy examines the increasing commercialization of space and how this presents new opportunities for national security acquisition. In this new space era, U.S. space leadership will face many decisions over which acquisition model to use in a particular case.
Collaborate with Commercial Space Futures
To work with Aerospace's Commercial Space Futures team or to learn more, contact us here.