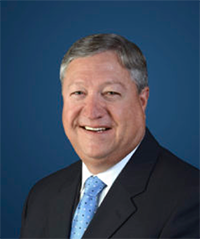 Donley replaced Ambassador Barbara Barrett who elected to step down as chairman. "Mike and Willie bring a unique perspective and strong customer knowledge base given their previous roles," said Steve Isakowitz, Aerospace president and CEO. "We greatly value their leadership and commitment to our board during this new and rapidly evolving era in space."
Elected to the board of trustees in 2013, Donley has been vice chair for the past two years. Prior to joining the board, Donley served as the 22nd secretary of the U.S. Air Force from June 2008 to June 2013. He previously served as the director of Administration and Management in the Office of the Secretary of Defense from 2005 to 2008. Donley served two presidents and five national security advisors during his service at the National Security Council from 1984 to 1989, first as director of defense programs and later as deputy executive secretary. He spent five years working in the U.S. Senate, including four years as a professional staff member on the Senate Armed Services Committee.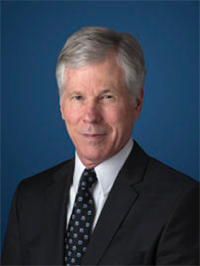 Shelton began his board service in March 2015. He retired from the U.S. Air Force in September 2014 after serving for more than three years as commander of Air Force Space Command. Shelton also commanded Air Force units at the squadron, group, wing and numbered air force levels, and he served on several staff positions in both joint service and Air Force assignments.
About The Aerospace Corporation
The Aerospace Corporation is a national nonprofit corporation that operates a federally funded research and development center and has more than 4,841 employees. With major locations in El Segundo, California; Albuquerque, New Mexico; Colorado Springs, Colorado; and the Washington, D.C. region, Aerospace addresses complex problems across the space enterprise and other areas of national and international significance through agility, innovation, and objective technical leadership. For more information, visit www.aerospace.org. Follow us on Twitter: @AerospaceCorp.
Media Inquiries
Media Relations
Corporate Communications and Public Affairs Division