These personnel changes strengthen the company's continuous role to provide mission assurance and novel solutions across national security, civilian and commercial space sectors. "The promotion of these proven visionary leaders validates their exceptional track record of anticipating and fulfilling our customers' needs as they advance the space enterprise," said Steve Isakowitz, Aerospace president and CEO. "At the same time, our leaders are taking the necessary steps to advance our new corporate initiatives."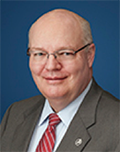 Among Aerospace executive changes, Ed Swallow was promoted from vice president to senior vice president of Civil Systems Group (CSG). This division operates in the national security interests of the U.S. and its allies. It also identifies new opportunities outside of space to apply the company's intellectual property and unique technical expertise.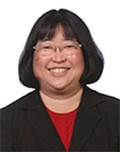 Aerospace Fellow Tammy Choy is now general manager of Enterprise Information Services and deputy chief information officer. She assumes the role following the promotion of Dr. Willie Krenz to senior vice president and Chief Velocity Officer.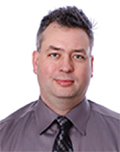 Dr. Craig Heatwole has been promoted to general manager of the Imagery Programs Division, following the promotion of Kevin Bell to vice president, Space Program Operations. Previously, Heatwole served as principal director of Reconnaissance Systems in that division.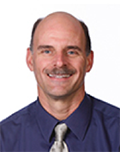 Dr. Jeff Emdee moved from general manager of Launch Systems Division to general manager of the Space Based Sensing Division, upon the retirement of Russ Averill. He will remain as acting general manager of Launch Systems Division until that position is filled.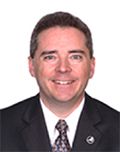 Andrew Dawdy is the general manager of the new Space Defense Division within the Defense Systems Group.  His organization supports the Space Defense Task Force for the U.S. Air Force's Space and Missile Systems Center. He will remain as acting director for Advanced Development and Planning (ADP) until that position is filled. As part of the Aerospace organizational change, the general manager position for ADP will be relocated to Albuquerque, NM.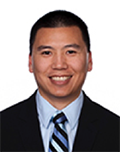 Dr. Randy Villahermosa was appointed executive director of Innovation and assistant general manager. Rob Sherwood is the new deputy executive director of Innovation and joins Aerospace from Pure Style LLC, where he was formerly the chief technology officer. Prior to this position, Sherwood was manager of strategic alliances at Dreamworks Animation and worked at NASA's Jet Propulsion Laboratory for 20 years on a variety of missions.
Isakowitz added, "I'm excited to see how my colleagues leverage their new roles to open new chapters in space and expedite the flow of critical innovations at a compelling value for our customers."
About The Aerospace Corporation
The Aerospace Corporation is a national nonprofit corporation that operates a federally funded research and development center and has more than 4,600 employees. With major locations in El Segundo, California; Albuquerque, New Mexico; Colorado Springs, Colorado; and the Washington, D.C. region, Aerospace addresses complex problems across the space enterprise and other areas of national and international significance through agility, innovation, and objective technical leadership. For more information, visit www.aerospace.org. Follow us on X: @AerospaceCorp.
Media Inquiries
Media Relations
Corporate Communications and Public Affairs Division