Update: post-event press release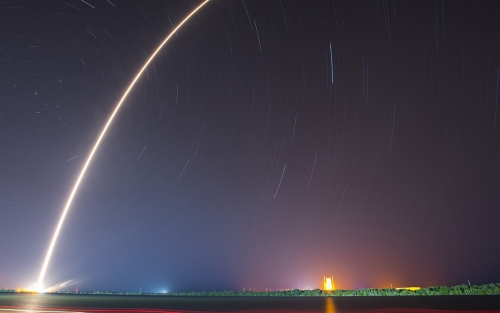 The Aerospace Corporation and the Space and Missile Systems Center (SMC) are excited to announce Strategies to Outpace the Threat, a space community forum. 
Unfettered access and freedom to operate in space is of vital interest to the United States. Foreign proliferation of advanced space systems has left space operations congested and contested. Further, U.S. adversaries are quickly developing ever more lethal anti-satellite capabilities that threaten our interests. These circumstances present both threat and opportunity. We must transform our national security space enterprise into an architecture that continuously outpaces the adversary threat.
This forum will explore a new model for an accelerated pace for satellite constellation refresh, added capability to address the evolving threats and shift in the government enterprise technical baseline, acquisition approaches, and requirements management to create an agile architecture that continuously outpaces the adversary threat. The forum will feature both a government and an industry panel.
There is no fee to attend, but registration is required and is by invitation only due to facility limitations. Attendees must be U.S. citizens with TS/SCI clearances. 
To learn more, please contact:
David Christopher: 310-336-2801, [email protected], or  
Gail Johnson-Roth: 310-336-0030, [email protected] 
Related