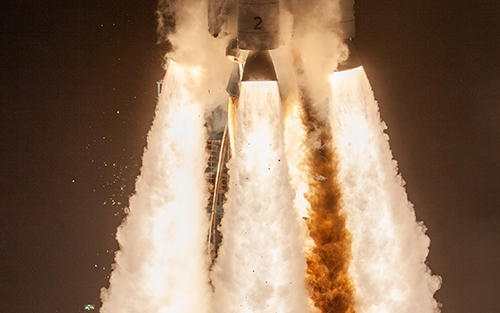 While the prospective legislative enactment of an independent military service will mark a significant milestone, significant steps need to occur to turn the potential of this vector into reality. This panel will discuss pragmatic near-term steps that need to be taken to address gaps and shortcomings, as well as broader strategic and operational factors the new service should address as the nation continues to adapt to a contested space domain.
Join The Aerospace Corporation for a discussion on building a successful space service at the 5th annual West Coast Aerospace Forum, hosted by the RAND Corporation and co-sponsored by Aerospace, the Center for Strategic and International Studies, The Mitchell Institute, and The MITRE Corporation.
The theme of this year's Forum is "An Air and Space Force Designed for the Future," and the event offers a rare chance to engage with some of the Air Force's most senior and experienced leaders as well as top civilian national security experts in a setting that encourages debate, discussion, and audience interaction.
Other panel topics will include 21st-century deterrence, power projection, and more — learn more at the event website.
Related resources
Stay current on space policy
The Center for Space Policy and Strategy provides nonpartisan research and strategic analysis to decision-makers in the space enterprise.