In another year of dynamic change, The Aerospace Corporation leveraged its vast expertise to address a wide range of challenges and opportunities confronting its nationwide customers across every sector of the space enterprise.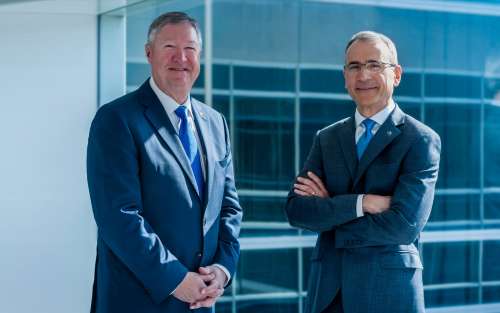 All of Aerospace's six accountable national security launches were successful, yet the scope of what constitutes mission success continued to expand. For instance, while Aerospace played an integral role in the development and launch of next-generation satellites, it also immersed itself more deeply to counter emerging adversary threats. Aerospace further cemented its place as a vital thought leader by hosting various government and industry forums, from exploring new advances in space intelligence to developing an actionable plan to outpace threats that is aligned with the National Defense Strategy.
The escalating demand for Aerospace's singular expertise also translated to substantial growth in our value. Among many highlights, the corporation welcomed the creation of xLab, its new prototyping center to foster more rapid innovation demanded by the nation's space enterprise. To meet growing customer needs, Aerospace also enhanced its presence at several locations and set a corporate record for new hires.  
We invite you to explore the 2019 Annual Report to learn more about the incredible successes Aerospace enjoyed this year. They serve as testimony to the corporation's steadfast focus on our vision: The nation's trusted partner, solving the hardest problems for the preeminent space enterprise. Just as the risks and opportunities across the space enterprise have never been greater, Aerospace's value to our customers and to the nation has never been more apparent.