On April 26, at 1:47 p.m. PDT, the 13th Delta IV Heavy launch vehicle lifted off from Space Launch Complex-6 (SLC-6) at Vandenberg Air Force Base (VAFB), precisely delivering the NROL-82 payload to its desired orbit. All launch vehicle systems performed as expected throughout the flight, once again delivering on the promise of mission success.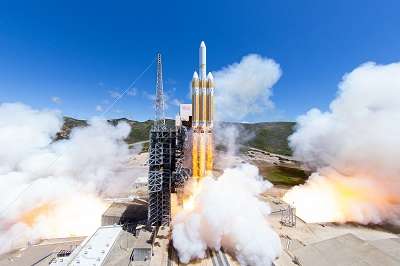 The Aerospace Corporation supported the mission, which was the first launch from VAFB in over two years. As such, and in light of the various ground system issues that drove delays to the Delta IV NROL-44 launch from Cape Canaveral Space Force Station last fall, special attention was applied to the launch infrastructure. Aerospace personnel engaged with the United Launch Alliance (ULA) and the U.S. Space Force in a deep-dive review of the SLC-6 ground systems. The lessons learned from NROL-44 and other upgrades implemented by ULA were critical to avoiding launch delays, ultimately enabling the launch to lift off at the first opportunity last Monday.
The customer was very pleased with the performance of the mission, as well as the effort that led up to the launch. "My personal thanks and congratulations to the entire NROL-82 team!," Col Erin Gulden, Launch Enterprise senior materiel leader and chief of the Atlas V and Delta IV Division at the U.S. Space Force's Space and Missile Systems Center, said of the team's effort. "The integrated team's commitment and attention to details across the entire launch enterprise system ensured a bullseye insertion of this critical national security payload."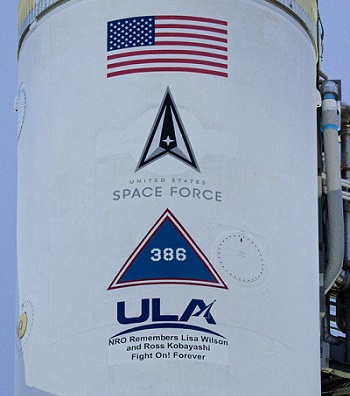 In a special tribute to a long-time Aerospace employee, the mission was dedicated in part to Ross Kobayashi.
This was the 42nd launch of a Delta IV launch vehicle, the 14th for the National Reconnaissance Office.
The mighty Delta IV Heavy is slated to launch three more times before it is replaced with the next generation of launch systems, with the next launch slated for the summer of 2022.
Watch the complete launch: