At a pivotal moment for the space domain, shaped by significant challenges and immense opportunities, we at The Aerospace Corporation are accelerating our innovation and expanding our impact across a growing set of partners to drive integration throughout the space enterprise.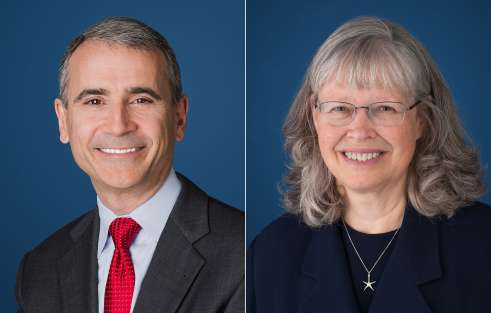 The past year has seen striking examples of the types of threats our nation and its allies face in space, as well as the critical role space-based capabilities play during times of conflict. Working alongside our government partners, Aerospace is shaping the next generation of resilient space systems, with a focus on speed and agility to outpace the threats facing our nation and ensure integrated capabilities are reliably delivered across warfighting domains.
Aerospace also played key roles supporting flagship civil space missions, while enabling future ecosystems that will support a new era of space exploration and commercialization. Through Aerospace's Commercial Space Futures Office, our leaders are building connections between our government customers and the fast-growing commercial sector, and we continue to grow our presence working with international partners. All seven of our accountable launches this year were successful and we are making meaningful progress applying that same focus on mission success across a greater breadth of system segments and mission lifecycles.
Aerospace continues to grow a nationwide presence and invest in enhanced connectivity and collaboration tools that allow the corporation to provide technical expertise wherever it is needed. This includes the opening of our new state-of-the-art Space Warfighting Center in Colorado Springs, which features cutting-edge digital capabilities to support the design, development, training and testing of future space systems. And through initiatives like the first-of-its-kind Space Workforce 2030 effort, Aerospace continues to partner with leading space companies to increase diversity across our industry and build an innovative workforce, now and for the future.
We invite you to explore the 2022 Annual Report to learn more about how Aerospace is responding to meet the evolving needs of our partners and further U.S. leadership in space. It speaks to our unwavering commitment to deliver on our vision: The nation's trusted partner, solving the hardest problems for the preeminent space enterprise.
Explore the 2022 Annual Report here.
Space News Happens Fast
Don't miss out on the latest from Aerospace