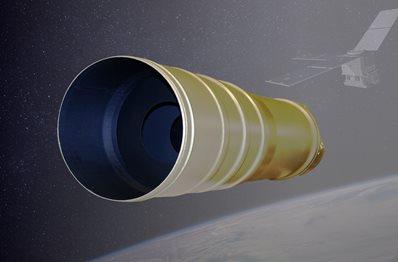 Over the last ten years, Goddard Space Flight Center (GSFC) has experienced an increase in the use of inherited components such as flight printed wiring assemblies, star trackers, inertial measurement units, and reaction wheel assemblies. An inherited component is an item brought into a project as a fully designed item, either in existing hardware or design drawings, that has some amount of prior history that may be built to different standards than those in project mission assurance requirements and may not have had NASA insight into the design or construction. 
Suppliers of these items prefer a commercial off-the-shelf (COTS) approach for standard components developed for multiple customers. Suppliers were not receptive to customization requests by NASA to meet unique NASA requirements. This customization can actually increase the risk associated with the use of these commonly used components and does not necessarily result in an improved product. 
GSFC accordingly developed a new holistic approach for inherited and heritage items that factors prior history, successes, anomalies, and changes in the item. Standard reliability techniques were used to determine the risk associated with these heritage items, and results in many cases found no elevated risk.  
GSFC has documented the use of a risk-based approach over a requirements-based one, which emphasizes the risk of the overall component based on a variety of historical factors. 
To ensure lessons learned are referenced, NASA's new Commodity Usage Guidelines describe NASA's experiences with each standard product or inherited item. These documents highlight past use requirements, anomalies, inspection findings, and experiences in the lab or on orbit. 
Some of the challenges for this new doctrine relate to lack of a prior historical database, timing of supporting data deliveries, and needed contracting changes to support risk-based implementation across the projects.  
The implementation has been largely successful, requiring engineers and safety and mission assurance personnel to look at heritage components differently. Using a risk-centric rather than requirements-centric approach has prompted a cultural shift for GSFC.  
Furthermore, use and assessment of inherited items is one piece of a bigger transition for the GSFC and the agency to risk-based safety and mission assurance.  
---
REFERENCE
Safety and Mission Assurance Acceptance of Inherited and Build-to-Print Products Goddard Space Flight Center Procedural Requirements (GPR) 8730.5
Subscribe to Getting It Right
Want Getting It Right delivered to your inbox quarterly?