Reentry Prediction

Predicted Reentry Time

26 Mar 2021 05:49 UTC

± 2 hours
Orbit Epoch

Prediction Ground Track View Legend

Yellow Icon – location of object at predicted reentry time
Orange Line – area of visibility at the predicted reentry time for a ground observer
Blue Line – ground track uncertainty prior to predicted reentry time (ticks at 5-minute intervals)
Yellow Line – ground track uncertainty after predicted reentry time (ticks at 5-minute intervals)
White Line – day/night divider at predicted reentry time (Sun location shown by White Icon)
Pink Icon – vicinity of eyewitness sighting
Note: Possible reentry locations lie anywhere along the blue and yellow ground track.
Reentry Sighting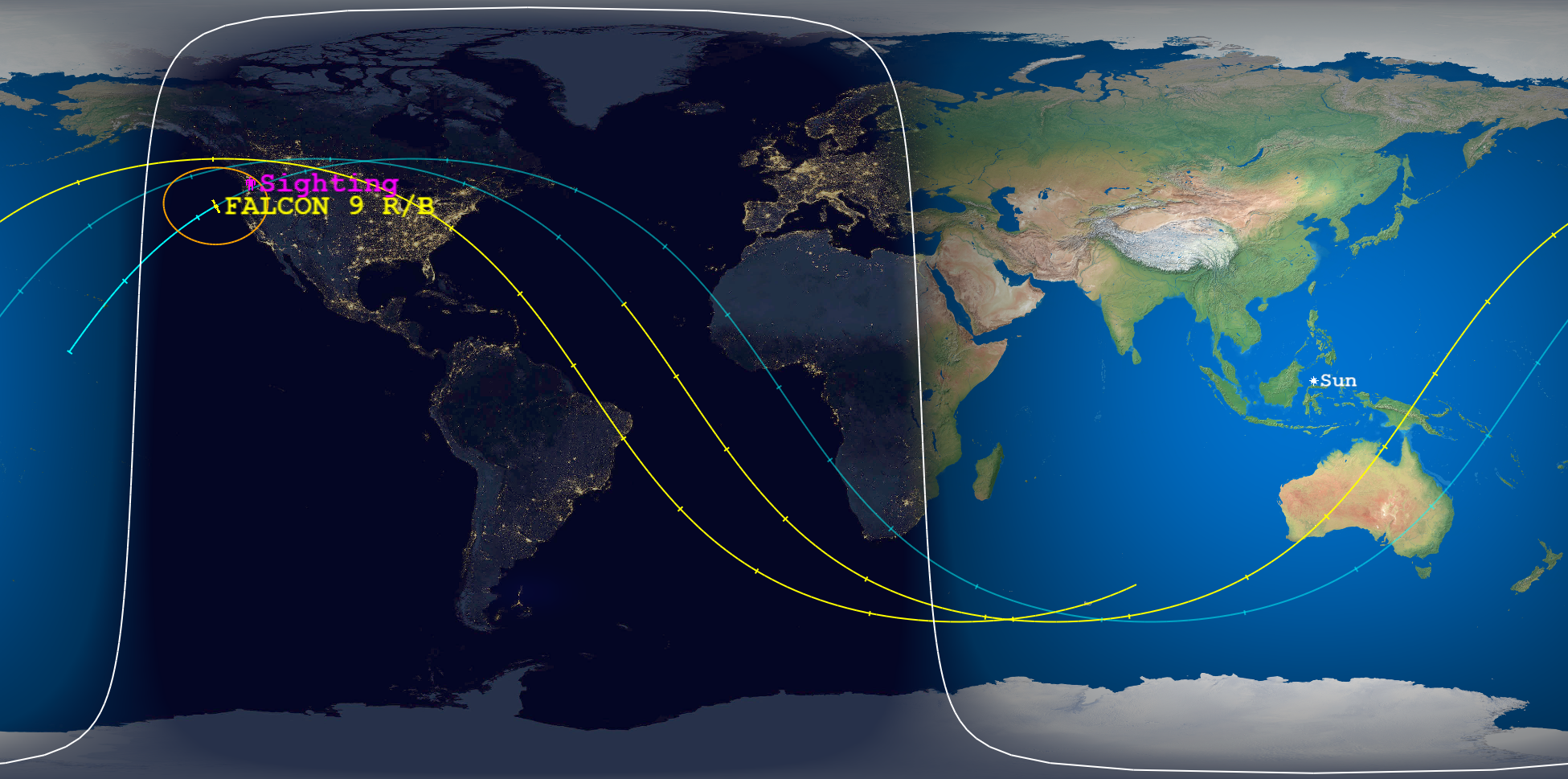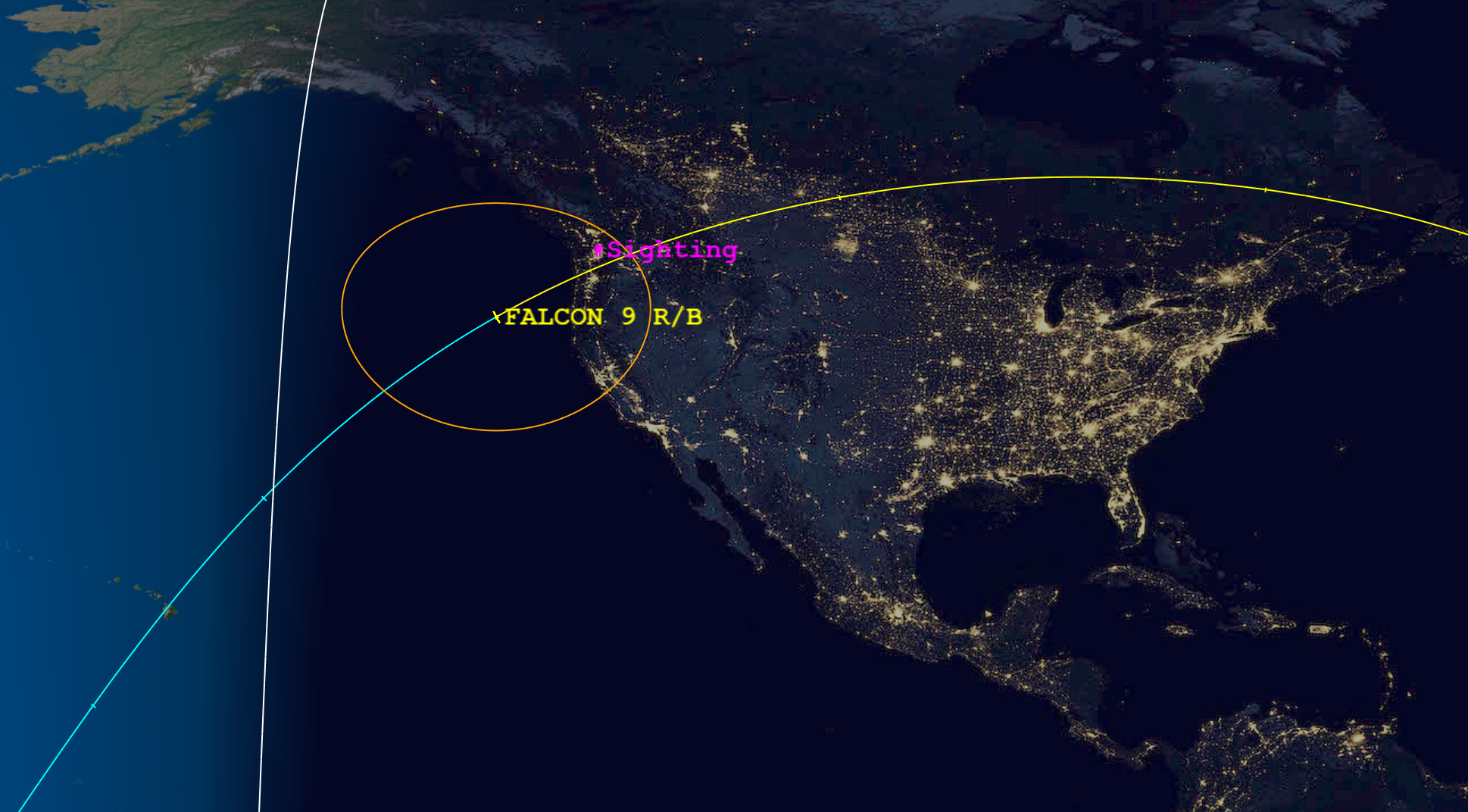 Recovered Debris
Aerospace had done some preliminary modeling of the Falcon 9 second stage breakup, and had been preparing an estimated debris footprint graphic for publication, when actual debris was located in Grant County, Washington state [1, 2, 3]. 
The graphics below depict our modeled trajectory for typical elements of breakup debris from an upper stage.  This is a generic model that predicts typical debris from such a reentry.  Exact details are highly dependent on the exact point of breakup, and the structural details of the reentering object.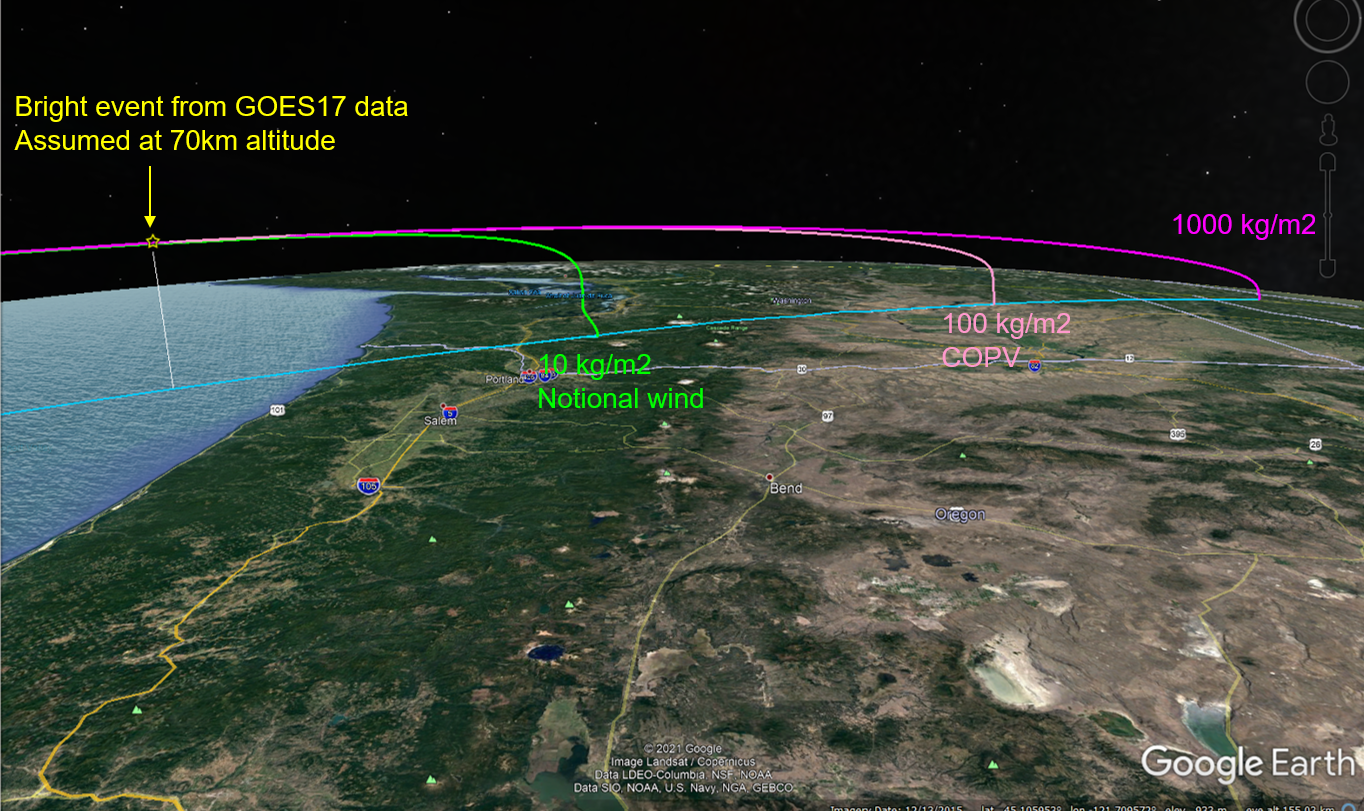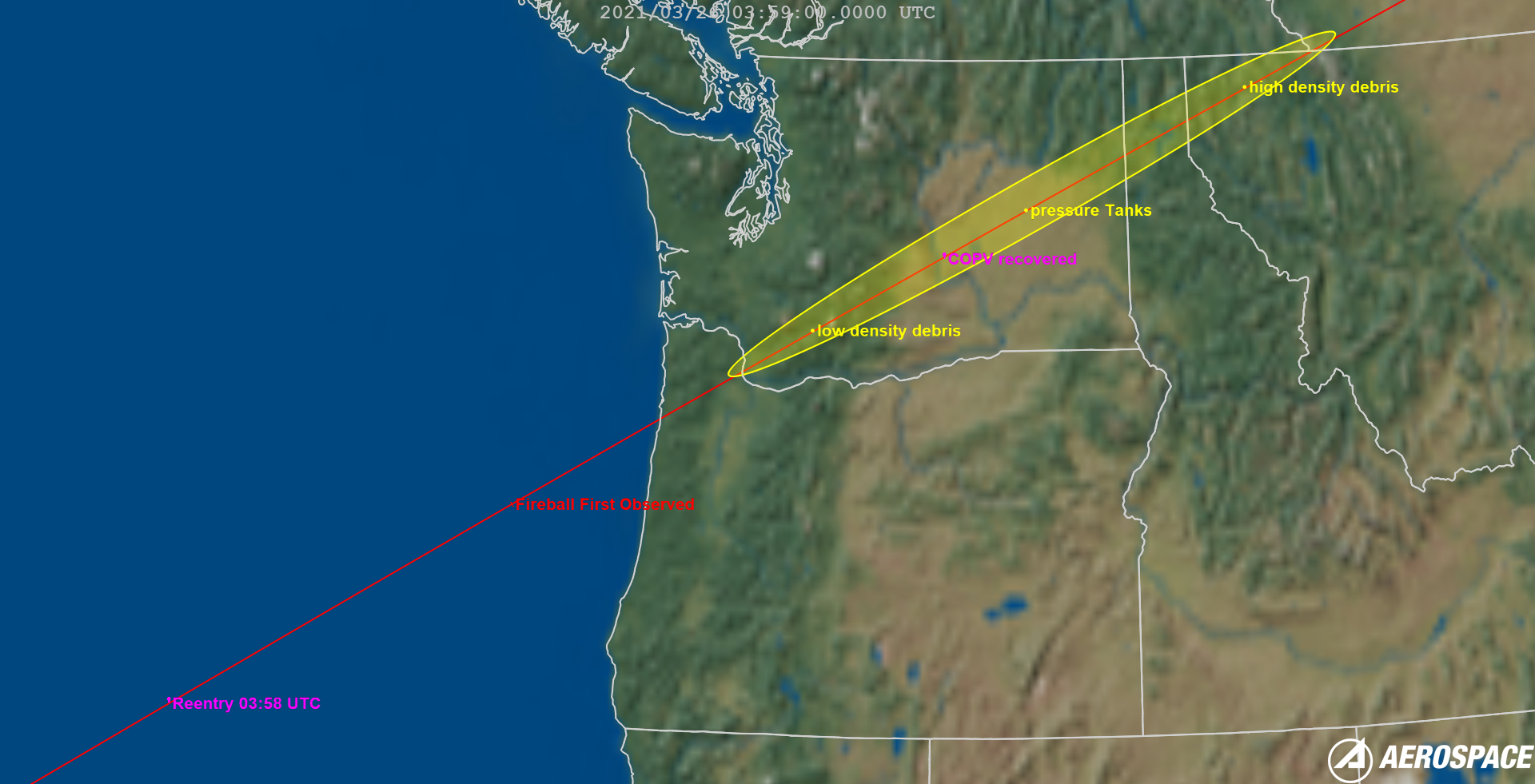 DISCLAIMER: Aerospace is NOT encouraging an active search for debris.  Obey all applicable laws and private property rights, and do NOT trespass or violate any property access restrictions
Object Description

Reentry Type

Rocket Body

Int'l Designation
2021-017BN
NORAD Number

47782

Launched
04 March 2021 @ 08:24 UTC
Launch Site
Mission
Starlink Launch 17