Update: Registration for the OneWeb Satellites' tour is now closed, but you may still register for lunch, the keynote and panel discussions, and the innovation showcase.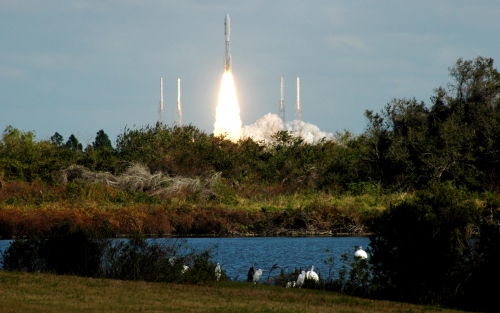 The DoD space community has traditionally focused on providing exquisite capabilities to the warfighter. National security satellites have been designed for optimal performance and efficiency rather than agility in a fast-paced threat environment. One approach to address and outpace the threat focuses on building satellites as commodities that can be replaced or upgraded on short order.

The intriguing benefits of commodity satellites and mass production are also recognized by the commercial sector, and some companies have made significant investments towards that goal. Nevertheless, disrupting standard production models brings new risks and challenges to well-established practices. In addition, mass produced satellites require launch capabilities matching the rate of production.  

Join the Center for Space Policy and Strategy at OneWeb Satellites and the Space Life Sciences Laboratory near Cape Canaveral, Florida, for a first-hand experience of production agility followed by keynotes and panel discussions with leaders in the space enterprise who are confronting these choices.  
Agenda (speaker/panelist confirmation pending)
10 am: Tour at OneWeb Satellites (based on availability and up to the discretion of OneWeb Satellites), 
11:30 am: Registration at Space Life Sciences Lab
Welcome (Lunch): Dr. Jamie Morin, Executive Director, Center for Space Policy and Strategy, The Aerospace Corporation
Kelvin Coleman, FAA Commercial Space Transportation
Panel, Rapid Production: moderated by Kevin Bell, VP, Space Program Operations, The Aerospace Corporation, with Josh Brost (Relativity Space), Chester Gillmore (Planet Labs), David Goldman (SpaceX), Chris Winslett (OneWeb Satellites)
Panel, Rapid Launch: moderated by Robert Unverzagt, Principal Director, Civil & Commercial Launch, The Aerospace Corporation, with Greg Orndorff (Vector Launch), Mike Safyan (Planet Labs), Gen. Douglas Schiess (U.S. Air Force), SpaceX (participant pending)
4:30 pm: Adjourn