Combining agility with its disciplined approach and dedication to mission success, Aerospace worked closely with the United States Space Force executing two key launches within a span of less than 62 hours, successfully delivering the USSF-67 and the Global Positioning Systems (GPS) III-6 payloads to orbit.
On Jan. 15, Space Systems Command (SSC) with the support of its mission partners, successfully delivered the USSF-67 payload to orbit, lifting off at 5:56 p.m. EST aboard SpaceX's Falcon Heavy rocket from Launch Complex-39A at NASA's Kennedy Space Center, Florida. This was the second National Security Space Launch (NSSL) mission on a Falcon Heavy and reused the same side boosters from the USSF-44 mission that was successfully launched on Nov. 1, 2022. The GPS III-6 mission used a booster recovered and refurbished after the NASA Crew-5 Dragon Endurance mission to the International Space Station in October 2022, which was the first reuse of a booster that was not previously flown on a NSSL mission.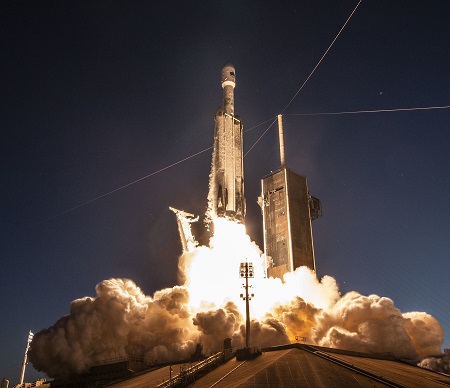 "We had another fantastic launch today on a Falcon Heavy, just two months after our first National Security Space Launch mission using this launch system, and while the launch itself was impressive, I am most proud of the fact that we placed important capabilities into space that help our nation stay ahead of very real and growing threats," said Maj. Gen. Stephen Purdy, program executive officer for Assured Access to Space at SSC.
USSF-67 included two key payloads in SSC's Continuous Broadcast Augmenting SATCOM (CBAS)-2 and the Long Duration Propulsive ESPA (LDPE)-3A.
Parallel to this effort, a separate launch campaign for GPS III Space Vehicle 06 (GPS-III-SV06) was also underway. On Jan. 18, a Falcon 9 rocket lifted off from Space Launch Complex 40 (SLC-40) at Cape Canaveral Space Force Station at 7:24 am EST and successfully delivered the sixth GPS III satellite to its intended orbit.
As with prior NSSL missions, The Aerospace Corporation provided the independent and objective assessments that gave the USSF and Aerospace leadership the confidence to proceed with the launch.
"What is not evident in the successful payload deliveries is the behind-the-scenes work the team did with the USSF, NASA, and SpaceX to leverage the NASA mission assurance for the reused Crew-5 booster, create efficiencies from past NSSL launches, team with payload providers on late-breaking changes that impacted loads, and develop and execute contingencies to ensure a steady flow and pressure of the supply gases needed to support the rockets. The team's agility in responding to change was essential to getting several national security payloads into orbit," said Kevin Bell, senior vice president of Space Systems Group at Aerospace.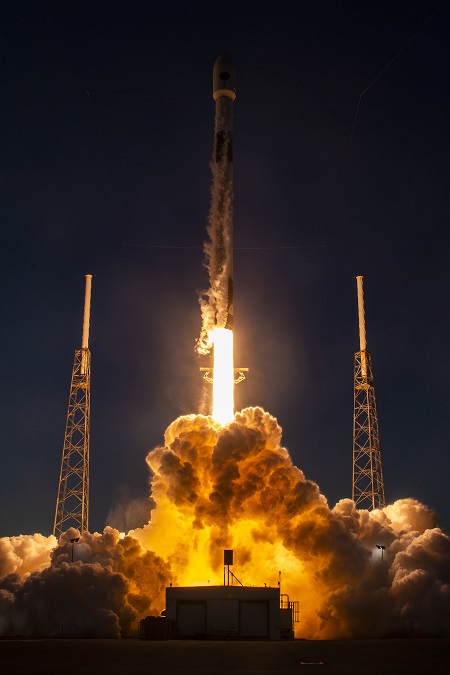 The early foresight and groundwork to implement improved efficiencies in the mission assurance process were instrumental in the team's ability to overcome-late breaking issues and execute the tight mission timeline for these two nearly parallel mission campaigns.
"I am very pleased with our team's effort. In particular, the integrated team demonstrated a reduction in depth of effort leveraging the re-flight of a previously flown SV configuration and use of the recovered Crew-5 booster for the GPS III-6 mission to evolve our mission assurance processes while satisfying spaceflight worthiness to meet NSSL standards," said Akhil Gujral, general manager at Aerospace.
Aerospace's collaboration and teamwork with the USSF that enabled these efficiencies was recognized and applauded by USSF leadership.
"With the successful delivery of GPS III SV06, I am pleased to report we set a new launch record in our space history," said Col. Erin Gulden, senior materiel leader at Assured Access to Space - Launch Execution Delta.