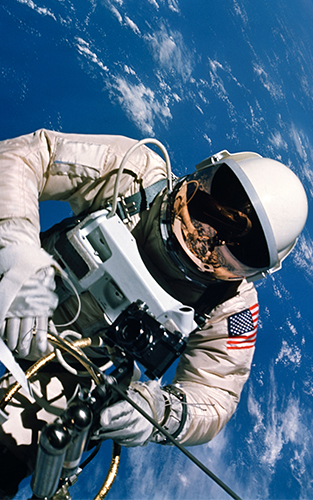 NASA astronaut Ed White performed the first American spacewalk on the Gemini 4 mission in 1965. Hundreds of extravehicular activities (EVAs) have been conducted since that first American spacewalk, but that does not mean they've become simple and routine.
The Aerospace Corporation has been working to assist astronauts working outside the International Space Station (ISS), under a contract with Johnson Space Center's EVA Project Office. The immediate goal is to consolidate contracts to provide seamless and objective support to manage future acquisition activities, maintain proprietary data, and reduce the potential for conflicts of interest.
Planning And Support For ISS Spacewalks
"The primary job will be the support of the planning, provisioning, and execution of spacewalks onboard the ISS to support systems servicing and ISS payload objectives," said Jeffrey Hanley, principal director, Human Exploration and Space Flight. "Spacewalk events require months of preplanning and review, and NASA conducts readiness reviews prior to each spacewalk to assure the risks are managed and the crew, procedures, and hardware readiness are acceptable," he said.
The other primary Aerospace function, according to Hanley, is managing the acquisition of new EVA hardware, which includes tools, crew aids, and spacesuits. The current spacesuit was originally developed in the late 1970s, and it was first used on the shuttle in 1983—and yet it remains largely unchanged. "NASA has new technologies and techniques that can improve the lifetime of the spacesuit and its robustness, as well as the capability of performing NASA's future mission goals beyond microgravity EVA to service the ISS," Hanley said. "The present suit is not built for exploration," he added.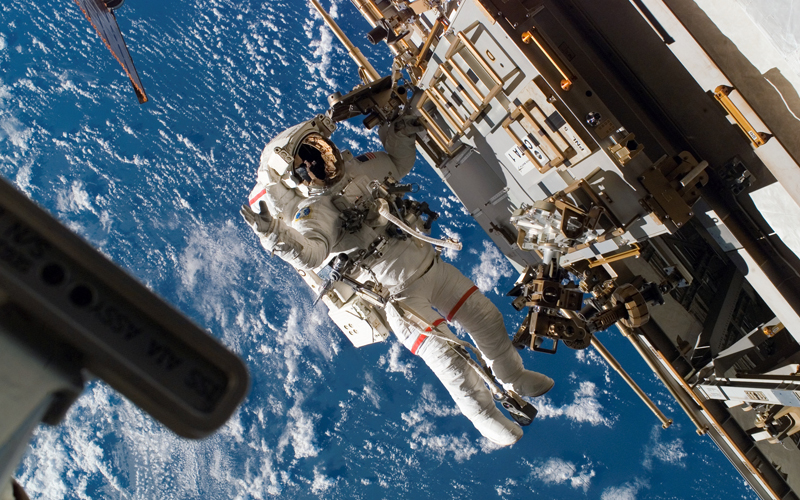 Evaluating Spacesuit Technology
Aerospace manages and controls existing EVA tools and equipment used during crucial EVA sorties that keep the ISS running. Aerospace is also involved with evaluating new concepts in relevant space environments, such as the subsea research habitat known as "Aquarius" or the world's largest pool, the Neutral Buoyancy Lab.
In addition, Aerospace researchers are compiling requirements to aid the development of future exploration equipment that will eventually include newer spacesuit technology. Aerospace is also providing NASA with specialized technical expertise in areas such as batteries and power to support important fact-finding tasks.