The Honorable Jim Bridenstine, former NASA administrator, also joined the board effective June 8, along with the Honorable David Norquist, former Deputy Secretary of Defense, who will begin his term on Sept. 8.
"Stephanie and Paul bring extensive knowledge of our customers' needs to the board, and they provide insight into how Aerospace can deliver solutions to those needs that work across the space enterprise," said Steve Isakowitz, Aerospace president and CEO. "I'm thrilled for them to take on these new roles, and I look forward to their continued stewardship at Aerospace."
O'Sullivan was elected to the board in June 2017 and elected vice chair in December 2019. She has served the Intelligence Community throughout her career, most recently as principal deputy director of National Intelligence in the Office of the Director of National Intelligence (ODNI). She also served as the associate deputy director of the Central Intelligence Agency (CIA), working with the director and deputy director in the overall leadership of the agency and day-to-day management of the organization. Prior to this role, O'Sullivan led the CIA's Directorate of Science and Technology (DS&T) – the part of the agency responsible for developing and deploying innovative technology in support of intelligence collection and analysis.
Selva joined Aerospace's board in December 2019 after retiring from his position as the 10th Vice Chairman of the Joint Chiefs of Staff, where he had been the nation's second-highest-ranking military officer. Prior to this assignment, he served as commander of United States Transportation Command, responsible for overseeing all global air, land, and sea transportation systems for the entire Department of Defense. Selva's distinguished career in the Air Force spanned 39 years and numerous positions in staff, leadership, and command in nearly every operational tier of the Air Force.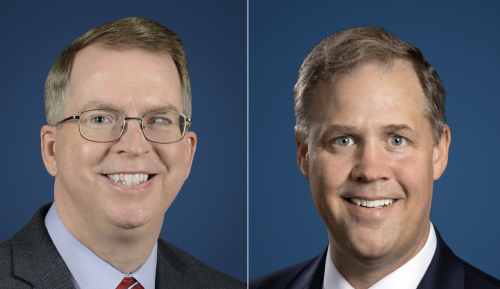 Regarding Bridenstine and Norquist, Isakowitz said, "I'm also excited to welcome Jim and David to our board. Each is a highly respected leader in his own right, and together they deepen Aerospace's expertise across both the national security and civil sectors as we work to integrate and strengthen activities across all space sectors."
Under Bridenstine's leadership, NASA launched its new human lunar exploration mission, the Artemis Program. He managed the continued commercial resupply of the International Space Station and led agency efforts to partner with American businesses on the Commercial Crew Program. Additionally, Bridenstine established the Commercial Lunar Payload Services Program to partner with private enterprise in landing rovers on the lunar surface. Previous to NASA, Bridenstine served as the United States Representative for Oklahoma's 1st congressional district, from January 3, 2013, to April 23, 2018.
Norquist was the deputy secretary of defense from 2019 until earlier this year. In this role, he was responsible for the day-to-day business operations of the Defense Department, managing the Pentagon's budget as well as overseeing efforts to reform the military's acquisition and accounting practices. Prior to this position, he served as undersecretary of defense chief financial officer. During the early days of President Joseph Biden's administration, while the Senate considered the nomination of current Secretary Lloyd Austin, Norquist served as acting secretary of defense.
About The Aerospace Corporation
The Aerospace Corporation is a national nonprofit corporation that operates a federally funded research and development center and has more than 4,600 employees. With major locations in El Segundo, California; Albuquerque, New Mexico; Colorado Springs, Colorado; and the Washington, D.C. region, Aerospace addresses complex problems across the space enterprise and other areas of national and international significance through agility, innovation, and objective technical leadership. For more information, visit www.aerospace.org. Follow us on Twitter: @AerospaceCorp.
Media Inquiries
Media Relations
Corporate Communications and Public Affairs Division