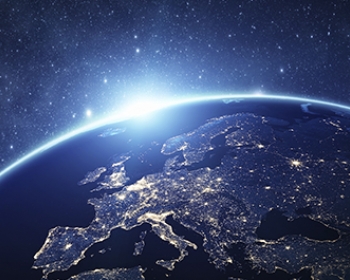 Right now, international collaborators are using satellite imagery to fight the spread of Ebola in Africa; soon, a military space operations center in California will become a gathering place for the United States and its allies to prepare together for conflict that extends into space. Space is critical to fostering security across the globe — how can space-faring nations balance their own security priorities with those of their neighbors in orbit? Join The George Washington University's Space Policy Institute and The Aerospace Corporation's Center for Space Policy and Strategy for panel discussions on using outer space to create a more secure future on Earth.
Topics will include balancing national security and economic security in a contested and congested space domain and strengthening partnerships: overcoming differences in priorities, opinions, and systems.
Breakfast included
 
Related papers
About GWU Space Policy Institute
The SPI focuses its activities on policy, economic, and legal issues related to the space efforts of the United States, as well as the cooperative and competitive interactions in space between the US and other nations. The Institute provides a setting in which scholars, policy analysts, practitioners, and students can work together to examine and evaluate options for the future in space. 
Contact us at spi.elliott.gwu.edu. 
About the Center for Space Policy and Strategy
The Center for Space Policy and Strategy is dedicated to shaping the future by providing nonpartisan research and strategic analysis to decisionmakers. The Center is part of The Aerospace Corporation, a nonprofit organization that advises the government on complex space enterprise and systems engineering problems.