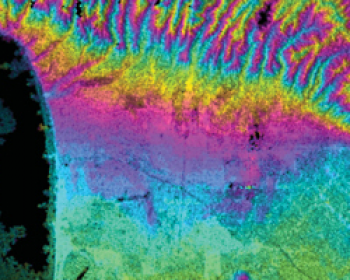 Commercial remote sensing is in a time of significant change. U.S. competitiveness, technology advancements, and regulatory issues have an intricate and complex interdependence. Understanding that interdependence, making informed decisions, and shaping the future for remote sensing requires unbiased research and strategic analysis. The Aerospace Corporation's Center for Space Policy and Strategy is therefore pleased to invite you to an evening reception to discuss commercial remote sensing, regulatory change, and new roles and responsibilities for the Department of Commerce.
A selection of hors d'oeuvres and desserts will be served.
Related papers
Updating National Policy on Commercial Remote Sensing
Remaking U.S. Regulation of Space Commerce
Navigating the Policy Compliance Roadmap for Small Satellites
Major Policy Issues in Evolving Global Space Operations
About the Center for Space Policy and Strategy
The Center for Space Policy and Strategy is dedicated to shaping the future by providing nonpartisan research and strategic analysis to decisionmakers. The Center is part of The Aerospace Corporation, a nonprofit organization that advises the government on complex space enterprise and systems engineering problems.