The Aerospace Corporation is committed to providing a safe workplace for all employees. Despite the disruptions posed by COVID-19, our work continues at a remarkable pace. This includes employees working onsite to support mission essential tasks, work done by thousands of employees at remote locations, and our recruiting and hiring activities.
What qualifications do you require?
Each position has a Required Qualifications statement describing the type of credentials and experience necessary. When a requisition lists a set of qualifications, please ensure your resume accurately reflects the skills listed.
What educational disciplines Does aerospace seek?
Preferred backgrounds for technical roles include, but are not limited to:
Aerospace Engineering
Chemistry
Computer Engineering
Computer Science
Electrical and Computer Engineering
Cyber and Cyber Security
Electrical Engineering
Industrial Engineering
Mathematics
Mechanical Engineering
Physics
Software Engineering
Robotics
Preferred backgrounds for our non-technical roles include, but are not limited to: Accounting, Business, Economics, Finance, Human Resources, Communications, and Procurement.
Does working at Aerospace require obtaining a security clearance?
All technical positions at Aerospace require employees to have access to sensitive or classified information. Security clearance requirements are usually stated in the Required Qualifications section of the position description.
Can I complete the application process on my phone or tablet?
Yes. Our applicant tracking system is mobile-compatible.
Can I import my LinkedIn Profile?
Yes. Select "Apply with LinkedIn" on any job listing.
What happens after I apply?
Once you complete the online profile and apply, your information is made available to our People Acquisition team. They will compare your skills and experience with the requirements of the position for which you have applied. You will be contacted by our team if selected for an interview. If you are not selected, your information will remain in our applicant tracking system for future consideration.
How can I check the status of my application?
Once you have applied for a job at Aerospace, you can track the status of your application by logging into your account.  Click on the cloud in the upper right hand corner and select "Home".  You will see your status below "My Submitted Applications."
What if I'm told a record already exists under MY email address?
If your email address already exists in our system, you have likely already created an account. If so, please use the Forgot Password link to reset your password.
What should I do if I forgot my password?
To reset your password, enter your email address and click Forgot Password. If an account matches the email address you entered, you will receive an email with instructions on how to reset your password.
Students and Recent Graduates
What are the basic eligibility requirements to apply for an internship/co-op?
You must be a current full-time student in good academic standing, enrolled in a relevant program, and actively working toward your undergraduate or advanced degree.
Are internships paid?
Yes. All our internships are paid positions.
Does Aerospace participate in career Fairs?
Yes. If you are a student or recent graduate, check with your school's career guidance office to see if an Aerospace recruiting professional has scheduled an upcoming visit. 
Does Aerospace provide employment sponsorship for F-1 Visa students?
Aerospace is unable to provide employment sponsorship to students on F-1 visa status.
Are interns/co-ops eligible for full-time employment after graduation?
Yes. Many employees began their Aerospace careers as interns or co-ops. Eligibility is based on several factors, including company hiring needs and past performance.
Contact Us
If you have additional questions or concerns, contact our People Acquisition team.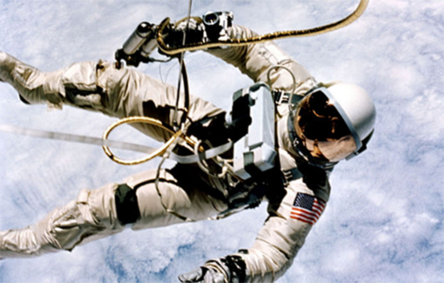 All Aerospace employees working in organizations with technical responsibilities are required to apply for and maintain at least a Secret clearance.  U.S. citizenship is required for those positions.
Equal Opportunity Commitment
The Aerospace Corporation is an Equal Opportunity/Affirmative Action employer. We believe that a diverse workforce creates an environment in which unique ideas are developed and differing perspectives are valued, producing superior customer solutions. All qualified applicants will receive consideration for employment and will not be discriminated against on the basis of race, age, sex (including pregnancy, childbirth, and related medical conditions), sexual orientation, gender, gender identity or expression, color, religion, genetic information, marital status, ancestry, national origin, protected veteran status, physical disability, medical condition, mental disability, or disability status and any other characteristic protected by state or federal law. If you're an individual with a disability or a disabled veteran who needs assistance using our online job search and application tools, or need reasonable accommodation to complete the job application process, please contact us by phone at 310.336.5432 or by email at ieo.mailbox@aero.org. You can also review Know Your Rights: Workplace Discrimination is Illegal, as well as the Pay Transparency Policy Statement.