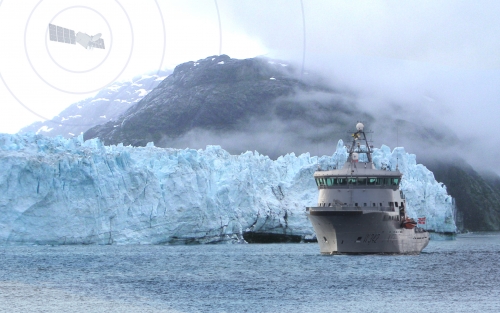 The Arctic is becoming center stage for observing the impacts of a changing climate. During this time of warming and increased accessibility, Russia, China, the United States, and NATO allies will assert their territorial, economic, and military interests. It is, therefore, a pivotal time to protect and respond to national and environmental security threats.
For remote Arctic regions, space systems provide critical infrastructure, which supports long-term national security, civil, environmental, and economic goals. By fully leveraging existing and future space-based infrastructure, the United States can work cooperatively with other Arctic nations to build awareness, enhance operations, and strengthen a common rule-based order.
Stay current on space policy
The Center for Space Policy and Strategy is dedicated to shaping the future by providing nonpartisan research and strategic analysis to decisionmakers. The CSPS is part of The Aerospace Corporation, a nonprofit organization that advises the government on complex space enterprise and systems engineering problems.

Subscribe to the Center for Space Policy and Strategy mailing list.