REENTRY OF THE LONG MARCH 5B (CZ-5B) ROCKET STAGE CONFIRMED:
CONFIRMED by @US_SpaceCom — #CZ5B rocket body has reentered the atmosphere. Details below. https://t.co/cH9xfwbywH

— The Aerospace Corporation (@AerospaceCorp) November 4, 2022
ORIGINAL:
The third and final experiment module of China's Tiangong Space Station, Mengtian, was carried onboard a Long March 5B rocket on Oct. 31, 2022. In the following days, the rocket's estimated 22.5-metric-ton core booster – roughly the size of a 10-story building – is expected make an uncontrolled reentry back to Earth. The uncertainty of where the large debris will ultimately land presents a level of risk to human safety and property damage that is well above commonly accepted thresholds.
The Aerospace Corporation's experts at the Center for Orbital and Reentry Debris Studies (CORDS) are actively tracking the CZ-5B rocket body and intend to share their reentry predictions as sufficient data becomes available.
Similar uncontrolled reentries of Long March rockets occurred in 2020, 2021 and most recently in July 2022 – of which, two resulted in large debris landing near populated areas. Over 88 percent of the world's population lives under the reentry's potential debris footprint. Factors such as the rocket core's uncontrolled manner of descent and its size, which is too large to entirely burn up in the Earth's atmosphere, collectively present risks high enough that require additional precautionary preparation around the world.
Aerospace's space debris experts will be following the reentry, providing ongoing updates as fresh data becomes available, and supply additional analysis as developments unfold.
Tracking the Reentry
As they do with all reentries, Aerospace's CORDS experts will be actively updating their predictions of the rocket body's reentry path as new data becomes available. Be sure to follow @AerospaceCorp on Twitter to stay current and for additional analysis.
On Thursday, Nov. 3, Aerospace hosted a discussion on Twitter Spaces to discuss the reentry, opportunities to ensure space safety for the future, and what's next. Aerospace experts from CORDS, the Center for Space Policy and Strategy, and the Space Safety Institute will be joined by space industry analysts for the conversation.
Understanding the Reentry
For additional context and in-depth Q&A with our experts, be sure to follow Aerospace on Medium. Recommended reading:
Our Experts in the News
For media inquiries, please contact DRamirez@aero.org.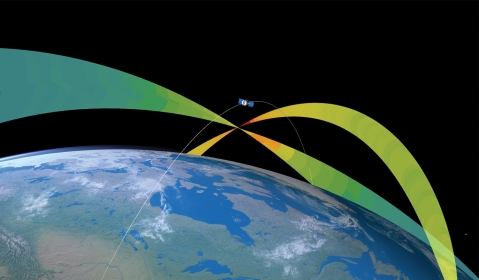 Center for Orbital and Reentry Debris Studies
CORDS was established in 1997 to focus the corporation's research and technology applications in the areas of space debris, collision avoidance, and reentry breakup and to provide a single point-of-contact for organizations seeking to take advantage of Aerospace's more than 50 years of experience in these and related technical areas.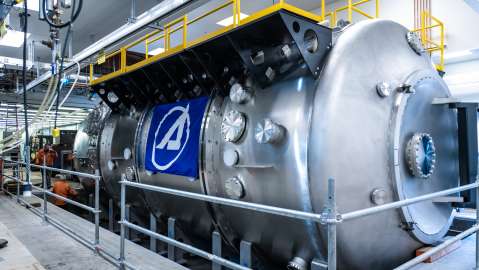 The Space Safety Institute at The Aerospace Corporation
Aerospace is establishing a Space Safety Institute to deliver independent technical support and assessments to enhance the safety of space and space-related activities for government, commercial, and international customers.
The Space Policy Show: Monitoring Space Norms
Can an international space situational awareness (SSA) data sharing framework for assessing countries' compliance with norms of behavior build enough support—from enough countries—to influence bad actors' behavior in space? SSA helps to protect satellites and promote sustainability in space. In this episode, Dr. Mick Gleason, senior policy analyst of The Center for Space Policy and Strategy, will be talking with fellow policy analyst, Robin Dickey on how SSA data sharing is growing in importance for space safety, space sustainability, and military space activities.

To learn more read Dr. Mick Gleason's newly released paper, "No Haven for Misbehavin': A Framework for Verifying Space Norms".
Space News Happens Fast
Don't miss out on the latest from Aerospace