In a year of unprecedented change, The Aerospace Corporation continued to deliver the trusted technical expertise and objective analysis that have defined the company for more than 60 years, supporting our customers across the space enterprise as they work to advance our nation's leading role in space.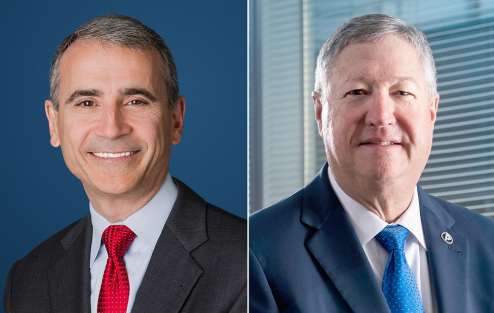 All of Aerospace's three accountable national security launches were successful, including the first launch under the United States Space Force. Aerospace also helped shape emerging space and ground system architectures that will enable our country to outpace the growing adversary threat, increasing our value for our customers as we integrate leading edge public- and private-sector technologies across the space enterprise.
The COVID-19 pandemic presented numerous disruptions, but Aerospace managed to thrive under the challenging circumstances by meeting or exceeding our customer commitments even with most of our workforce in a remote posture. Aerospace implemented robust safety protocols that prioritized the wellbeing of our onsite personnel, while developing innovative ways to safely accomplish work through remote collaboration and digital tools. And we leveraged the shifting environment to expand the reach of our cutting-edge policy insights to our largest audiences ever.
Aerospace continues to make strategic investments that will allow us to stay ahead of the changing strategic environment and adapt to evolving mission requirements, breaking ground on a second facility in Colorado Springs that will enhance our capabilities supporting national security space and helping define future space warfighting concepts.
Even as the corporation marked its 60th anniversary this year, our gaze is fixed firmly on the future. We know our people are our greatest asset, and we're taking action to build the workforce of the future, today, through enhanced diversity, equity and inclusion initiatives that will further our innovation and create an environment where every employee is given the opportunity to thrive.
We invite you to explore the 2020 Annual Report to learn more about the Aerospace's many successes in what was a truly remarkable year. It serves as a testament to the fact that nothing will stand in the way of fulfilling our vision: The nation's trusted partner, solving the hardest problems for the preeminent space enterprise.