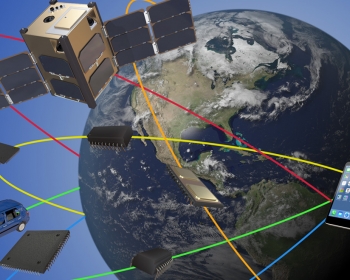 Off-the-shelf parts are attractive for short space missions because they provide advanced capabilities at a lower cost, and they are readily available for immediate use. However, it is often complicated to get detailed product information from foreign suppliers, should it be needed for a mission failure or investigation, and there is a higher risk of counterfeiting within the supply chain. This paper addresses some of the opportunities and challenges posed by these parts and their applicability to space missions.
Stay current on space policy
The Center for Space Policy and Strategy is dedicated to shaping the future by providing nonpartisan research and strategic analysis to decisionmakers. The CSPS is part of The Aerospace Corporation, a nonprofit organization that advises the government on complex space enterprise and systems engineering problems.

Subscribe to the Center for Space Policy and Strategy mailing list.